Each year, the Our World-Underwater Scholarship Society (OWUSS) awards three Rolex Scholarships to young people who are considering a career in an underwater-related discipline. Each scholar recipient spends a year working alongside current leaders in underwater fields. As a sponsor of the Scholarship Society, the PADI organization congratulates the 2011 recipients: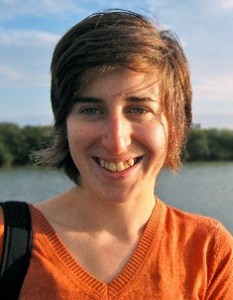 Australasian Scholar –  Anthea Ibell
Anthea Ibell, 22, was born and raised in Christchurch, New Zealand. From an early age she had ample access to the ocean on holidays, when the family would all head to a holiday house in Marlborough Sounds. Days out on the boat would occasionally gain spectacular views of pods of dolphins, and while walking on the jetties she kept her eyes peeled for sting rays and starfish.
Summer 2007, Ibell enrolled in a PADI course. Her love of diving led to the completion of the Rescue Diver Course and PADI Open Water Instructor courses. These courses developed both her physical and mental abilities, often diving in challenging conditions and winter temperatures. By the end of 2008 Ibell had gained her Divemaster, Open Water Instructor, and five Specialty Instructor ratings – including night, deep, digital underwater photography, wreck and AWARE Fish ID.
In 2009 Ibell spent four months traveling around North and South America. Traveling allowed her to meet extraordinary people and opened her eyes to different cultures and world views. The biodiversity of the different countries excited Ibell's interest and upon returning home she quickly returned to school to gain a Bachelor of Science in Zoology, with a Minor in Archaeology, at Otago University in New Zealand. She also has continued to work as a dive instructor and is pursuing her interest in photography.
Ibell's passion for the ocean is fueled by the idea that these wonders might not always be here. Her aim is to educate people about the vulnerability of the ocean environment through programs such as Conservation Awareness week, Project AWARE beach and underwater clean up days and generally in her everyday life. She is passionate about including routines in our lifestyles such as recycling, reusing and conserving our resources.
European Scholar – Erin McFadden
"It is a true privilege to be representing both the Our World Underwater Scholarship Society and Rolex and one for which I will be eternally grateful."
Erin McFadden was born and raised in the Scottish coastal town of Dunbar and has always found the sea a source of fascination and contentment. Currently in her final year at the University of St Andrews in Scotland, McFadden is pursing her undergraduate degree in Marine Biology. McFadden first started to pursue the field of Marine Biology during high school after family holidays spent around the British coastline opened her eyes to the wonderment of the sea. 
Realizing the importance of diving to her chosen career path McFadden completed her PADI Open Water course in the chilly North Sea at the age of 17 and less than a year later had embarked on a marine conservation expedition to the Bahamas. During the course of the expedition McFadden was invited to stay on camp as a trainee and gained her PADI Divemaster qualification. McFadden believes these five months were inspirational – unearthing her true passion for diving and the underwater world.
McFadden enjoys her busy semesters and is a prominent member of the University field hockey team, with sport and exercise being another of her passions. McFadden's achievements in sport and exercise range from being a swimming club champion in her hometown for four years; captain of her school hockey team; and running the Edinburgh half marathon last year. 
McFadden has used every summer break during university to gain more diving experience and has been employed as a divemaster – a role she finds extremely satisfying – in both Cyprus and Zanzibar. In addition, McFadden has completed internships in South Africa and Mozambique where she was involved in pioneering manta ray research and began to appreciate the art of underwater photography. 
McFadden's studies and dive experiences have allowed her to appreciate the delicate intricacy of the sea and the need for globally effective and sustainable conservation and resource management measures to be developed here and now. She believes educating the wider dive community, and ultimately the wider world, in order to increase social pressure will be fundamental if effective measures are to be accepted and introduced by world governments.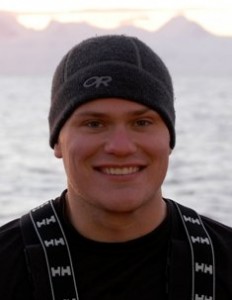 North American Scholar – Christian Clark
"What if I could energize the public and politicians enough to actually make a change on a global scale?"
Born in Atlanta, Georgia, USA, Christian Clark, 23, spent his early years living with his family in Brazil and Canada before finally moving back to the United State. From the beaches of Southern Brazil to the Ottawa and St. Lawrence rivers to the central Pacific, the one constant in Clark's life has always been water. He recalls that when he was about five years old, on a whale-watching cruise with his family, he saw a pod of belugas and had an up-close encounter with a huge Fin whale. It was from this point forward that Clark knew he wanted to be immersed in the oceans for the rest of his life.
In August 2010 Clark graduated with a Bachelor of Science in Global Environmental Science from the University of Hawaii (UH). Clark's years at UH were packed with volunteer work, research cruises, and scientific diving. He volunteered at the Hawaii Institute of Marine Biology's Shark Lab, where his duties ranged from cleaning shark enclosures to deploying/ retrieving underwater receivers to capturing and tagging sharks. He joined the scientific diving class, later becoming an assistant trainer, and was selected for the rigorous diving field school QUEST (Quantitative Underwater Ecological Surveying Techniques), eventually becoming an instructor in this program as well.
Working as a research assistant in the Holland Pelagic Fish Lab, he helped quantify the movement of sharks and other apex predators around the Main Hawaiian Islands and Northwestern Hawaiian Islands.  As a result of this research, Clark co-authored two journal articles. Clark participated in three research expeditions to Antarctica, where he studied climate change effects on benthic ecology. This research became the basis of his senior thesis as well as two more articles, which are pending publication. His presentation of his senior thesis project at a university-wide symposium earned an award for best science presentation.
Clark has been diving for ten years and has logged more than 320 dives. Clark is thrilled and honored to have been selected as OWUSS's 2011 North American Rolex Scholar. He hopes to explore possible careers which would combine his diving, research, and media communication skills to the best advantage.
To read more about the 2011 recipients or to find out more about the OWUSS, visit www.owuscholarship.org.