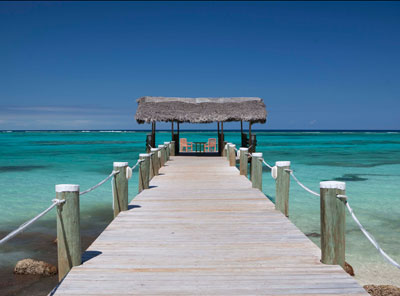 In the life of every Guru, or Dive-Guru-to-be, there comes a critical time – a crossroads of sorts. It's a point at which the Guru makes a decision that will shape not only that Guru's life but the life of everyone that the Guru touches down the road.
For the Dive Guru, this critical point came as a Rescue Guru. Or a Rescue Diver Guru. Or an immature Dive Guru currently with a PADI Rescue Diver rating. Whatever. You get the point. Anyway, the Dive Guru had successfully completed the PADI Rescue Diver course along with several specialty courses. At that point, the Guru had a choice in what to do next – continue on and become the best recreational diver possible — PADI Master Scuba Diver — or choose that path leading to dive professional — PADI Divemaster.
It's a tough choice mostly because there are no correct answers. The right choice is only that because it's the right choice for you. The PADI Master Scuba Diver rating is the top recreational dive certification and PADI Divemaster is the entry-level for PADI Pro. Both have some pretty hefty weight behind their names, but really, what's the difference? Here's a quick guide:
PADI Master Scuba Diver – To earn the Master Scuba Diver rating, you've got to complete several prerequisite courses (including PADI Open Water Diver, Advanced Open Water Diver and Rescue Diver). You'll also have had to build up your experience by logging at least 50 dives. But the crux of the program is that you need to earn at least five PADI Specialty course certifications. This means you have not only the basics, but also significant training and experience in a variety of dive environments. Simply put, you're the recreational dive expert.
What PADI Master Scuba Diver doesn't provide is leadership, supervisory or instructional experience. Master Scuba Diver is all about the recreational experience. If you want experience, adventure, challenge and fun – Master Scuba Diver is for you.
PADI Divemaster – As the entry-level into the ranks of PADI Professionals, the PADI Divemaster program is challenging, complex and rewarding. To start, you'll need the same basic course experience as PADI Master Scuba Diver, but you'll also need to have an Emergency First Response Primary and Secondary Care course (or qualifying course from another organization), a Medical Statement with a physician's approval and 40 logged dives (you need 60 by the time you're done).
The difference between PADI Divemaster and PADI Master Scuba Diver comes down to what you do with your certification. PADI Divemasters are qualified to do a lot of stuff. It's too much to go into here but here's a sample:
Supervise both training and non-training-related activities by planning, organizing and directing dives.
Conduct the PADI Scuba Review program for certified divers.
Independently guide Open Water Diver course students on the tour portion of Open Water Diver course Training Dives 2, 3 and 4 at a ratio of two student divers per certified divemaster.
Accompany student divers during Adventure Dives or Specialty training dives under the indirect supervision of a PADI Instructor.
Teach Emergency First Response courses after successfully completing an Emergency First Response Instructor course.
Notice the difference? You can supervise, conduct, guide, accompany and with further training, teach.
So, are you at your dive life crossroads yet? What's your choice? Do you want to be the blackbelt of recreational diving or earn the right to call yourself a PADI Pro?
As it turns out, I chose both (and you can too!), but the path I meandered down first was that of becoming a PADI Professional with the PADI Divemaster course. The Guru made this choice, in large part, due to an inspiring PADI Divemaster role model. This simple first step led to a career teaching diving and, ultimately, the PADI Course Director Training Course so I could become an instructor trainer. Pretty fitting for a Guru all things considered.
But, it always nagged at me to not have achieved that top PADI recreational dive rating. So the Guru went back to school and, in the process, rediscovered the joy and excitement of learning new skills, making new friends and diving in new environments all over again.
In sum, the Guru's advice when it comes to choosing between PADI Master Scuba Diver and PADI Divemaster is that, while you have to make a choice what you do next, it doesn't mean you can't choose both. Make your choice by heading to your local PADI Dive Center or Resort and getting started.
---
Can't get enough of the Guru? Read past installments here: