Scuba Diving in Western Australia – Locate a PADI Dive Shop in Western Australia
The largest of the Australian States, with over 7,000 kilometres of coastline bounded by the Southern Ocean in the south, the Indian Ocean to the east and the Timor Sea in the north, Western Australia's potential as a diving destination is without equal.
As well as shipwrecks dating back to the 17th century, Western Australia has its share of more recent sinkings.  The country's largest wreck, the bulk carrier, Sanko Harvest lies in the Recherche Archipelago, a scattered group of islands and reefs to the south of Western Australia. Purposely scuttled as artificial reefs and major diving attractions, the former HMAS PERTH is at Albany, while further to the north, offshore from Dunsborough, is the former HMAS SWAN.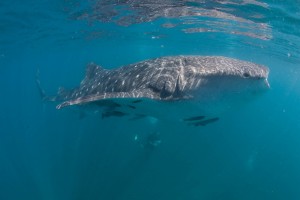 Coral reefs are a feature of the entire Western Australia seaboard, but the very best of them are found in the state's north.  With an elaborate reef structure and marine life vastly different from that found on the Great Barrier Reef, the Ningaloo Marine Park is one of diving's most acclaimed marine sanctuaries.
As well as Humpback Whales and dolphins, Ningaloo also supports a large population of dugongs.  The greatest attraction however, is the predictable sightings of huge whale sharks that put in an appearance between March and June each year.
Western Australia is without doubt one of the world's most diverse and rewarding dive destinations. So what are you waiting for? Take the plunge and learn to dive in Western Australia or take a dive trip in one of the many great locations in Western Australia itself!
Locate a PADI Dive Shop in Western Australia