Whether you're a beginner or pro scuba diver, join PADI Diving Society to get awesome content like this story (featured in Sport Diver Asia Pacific and Sport Diver) and take advantage of thousands of dollars in savings! More information on the PADI Diving Society.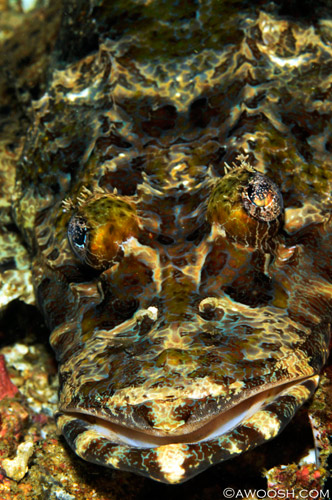 Raja Ampat (meaning 'Four Kings' in Indonesian) refers to the four main islands located along the eastern region of Indonesia. Raja Ampat is comprised of the Misool Island, Waigeo Island, Batanta Island and Salawati Island. This diving location offers a diverse range of healthy hard and sort coral and marine life great and small including (with a keen eye) being able to spot the crocodile flathead fish (Cymbacephalus beauforti). The crocodile flathead fish inhabits areas in which the sea floor is soft or sandy which allows for most effective use of the camouflage skills.
View all 10 Raja Ampat Dive Sites at Sport Diver.

Want to see creatures like this? Visit the PADI Dive Shop Locator.