(And, no when I say "Confident. Responsible. Prepared." I'm not only talking about me – I'm referring to all of you – my past, present and future dive buddies and gurus in the making.)
The path to becoming a Dive Guru never ends. And when I say that, I'm not making some vague existentialist statement that I want you to ponder every time you get in the water to dive. I actually mean it. Once you begin your dive journey, it is something you will continue throughout your life. There is always another dive around the corner. There's always a new fish, a new swim through, a new destination, more dive buddies to dive with – more dive gurus to be made.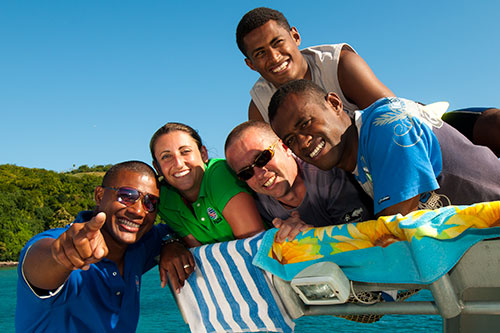 Most importantly diving isn't a stagnant activity. Yes – it involves movement, but that isn't what I mean. Think about the nature of the sport in its raw form. You strap a cylinder of breathing gas to your back and use it to explore a foreign realm in which you could not survive without your trusty scuba equipment. While that description may conjure up images of science fiction flicks from the past, when you think of the original divers and the history of the sport, even movies pale in comparison. It's hard to imagine using a wooden barrel as a diving bell, like the first time divers in the 16th century, or trudging across the bottom in a rigid diving suit. Even using a vintage double hose regulator seems absurd to most modern divers. For goodness sakes, I'm grateful it isn't 1772 when Sieur Freminet invented one of the first rebreathing devices that recycled exhaled air from inside a wooden barrel – a device in which he met his doom after only 20 minutes beneath the surface.
But, I digress – my point isn't that the history of diving is as unique as it is fascinating – although it is – instead my point is this. We may have moved beyond diving with barrels over our heads, rigid suits and even double hose regulators, but one of the most amazing things about diving is that it's always evolving. Most of us have lived through the transition from dive planning with tables to using personal dive computers. We track new equipment as it's unveiled, searching for the latest and most high tech gear.
But, it's more than just gear that's evolving – it's what we're capable of and how much we as a community know and understand about the underwater world, how we react to it and what new depths we can reach. Although no longer in its infancy, diving is still changing quickly, and it's crucial to keep your dive knowledge and skills current. This doesn't just make you a better diver; it makes you a better buddy.
All dive gurus and great dive buddies possess three qualities (Note: there are likely many more qualities dive gurus and great buddies share – handsomeness, charisma and humility, etc. – feel free to fill in the blanks); they are confident, responsible and prepared divers. These may be simple traits, but this trifecta will greatly enhance your dive experiences.
One of the best ways to achieve (or maintain) these traits is to participate in continuing education, particularly the PADI Rescue Diver course. In the course, you'll learn valuable skills, including:
Self rescue
Recognizing and managing stress in other divers
Emergency management and equipment
Responding safely to panicked divers
Tending to unresponsive divers underwater and on the surface
These skills will help you become a more confident diver and prepare you for just about any dive emergency. You'll be challenged to solve potential problems as they arise during the course and learn how to minimize risks in the future. And, although your training will be dive specific, you can apply many of the principals you learn through this course to all aspects of your life.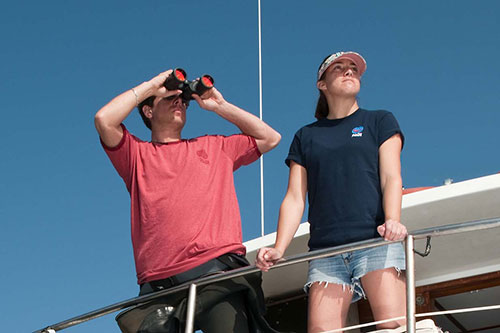 The rescue diver course was a critical step on my path to becoming a Dive Guru. It was the course that made me feel like I could handle almost any emergency situation and made me comfortable diving with any dive buddy, whether novice or expert. As a Dive Guru if there is one thing I've learned (and let's be truthful – I've had to learn this same thing many times), it's that whatever level of diving I'm at, I have more to learn. Continuing my dive education provides an avenue for that learning, and I usually meet new dive buddies along the way.
Contact your local dive shop to find out more about the PADI Rescue Diver course or other continuing education opportunities, or register for Rescue Diver Online here.
---
Can't get enough of the Guru (or, better yet, the Guru-ette)? Read past installments here: