From the stunning blue waters, the glistening sunshine and breathtaking marine life – Indonesia is truly a diver's wonderland.
Indonesia is the world's largest archipelago and comprises 10 – 15 percent of the world's coral reefs. Here you'll find greater marine diversity than anywhere else on earth. Home to 3000 different species of fish, the waters of Indonesia are brimming with life. The choice of dive sites in Indonesia is equally impressive, with divers of all levels being spoilt for choice.  Below we feature some of the best diving from spectacular Indonesia.
Bali
Bali is located between Java and Lombok and is one of the most popular places in Indonesia to learn to dive. But it's not just the novice diver that is accommodated here. Bali is home to a rich variety of dive sites to please the avid diver as well. Immaculate coral ridges, seagrass beds and volcanic outcrops are some of the amazing marine features you can expect to see. Common sea life include mantas, mola mola and different shark species.
Just 30 metres / 100 feet from the shore in Tulamben Bay off Bali's North East coast is the USAT Liberty Wreck. This 119-metre/390-foot US Army transport ship was torpedoed in the Lombok Strait during the Second World War. The wreck is popular with underwater photographers and sightings of barracuda, napoleon fish, scribbled filefish and pygmy seahorses are common.
Popular dive sites around Bali include Menjangan Island, Zen Beach and Nusa Penida.  Consistent with the abundant sea life of Indonesia, marine life such as sea turtles, sharks, rays, eels and whirlwinds of jacks frequent these beautiful diving locations.
How to get there: Many international airlines fly to Bali's Denpasar airport frequently. Depending where you are flying from, you may need to stop in Singapore or Kuala Lumpur.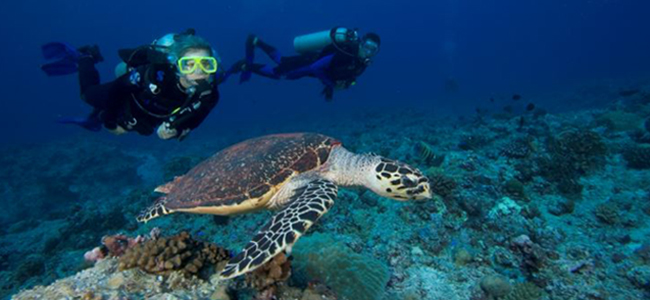 Lombok and the Gili Islands
Sandy white beaches featuring incredible snorkelling and diving. This defines the three Gili Islands of Trawangan, Meno and Air. These casual islands are well known by tourists and provide the perfect backdrop for a diving holiday. Octopus, rays, sea sharks, turtles, lionfish and scorpion fish are just some of the amazing marine critters you may come across. If your trip coincides with a full moon, you'll also get to see the school of huge bump head parrotfish that visit the area. The Gili Eco Trust does a great job caring for the environment undertaking initiatives such as beach clean-ups, recycling initiatives and reef conservation activities.
How to get there: Flights between Lombok and Denpasar airport are available frequently. From there, catch one of the express ferries to the Gili Islands (approximately a 35 minutes boat ride). It is possible to travel directly from Bali to Gili however we recommend making the trip via Lombok.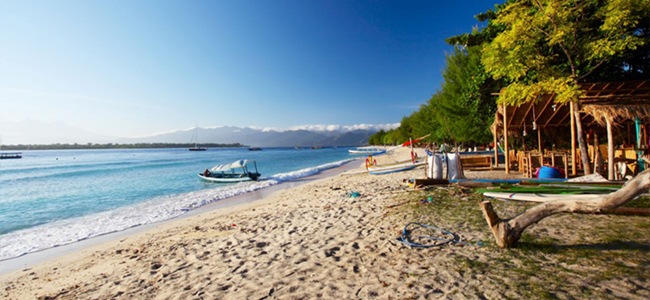 North Sulawesi
North Sulawesi is one of the world's top diving destination boasting over 150 popular dive sites. Dive sites include Manado Tua, Siladen, Mantehage and Nain islands. Near Molas Beach, the Molas wreck is also an attraction, which is just outside Mando on the mainland coast. This Dutch freighter sank during the Second World War and its hull is now home to a variety of marine life.
The waters of Bunaken Marine Park possess steep walls and world class coral gardens. Marine life that frequently visit the area include spinner dolphins, pilot whales, seahorses, scorpion fish and octopus. Well known dive sites include Manado Tua, Siladen, Mantehage and Nain Islands.
How to get there: The best way to get to Sulawesi si to fly to Manado airports. Some airlines will offer flights to hear from Jakarta, Bali or Singapore.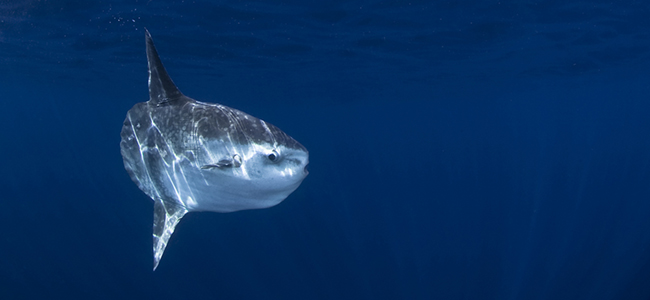 Komodo
Komodo takes its place in the Lesser Sunda chain of islands and forms part of the Komodo National Park. There is a plethora of dive sites around this Island. South of Komodo are the well-known dive spots of Manta Alley, End of the World and German Flag.
North of Gili Lawa Lautlie is Crystal Rock and Castle Rock. Here you can expect to see an assortment of underwater species such as turtles, barracudas, yellow fin tuna, wobbegong and reef sharks. Lighthouse Reef is close by, popular for drift dives (be sure to bring surface signalling devices).
South of Rinca Island are the Cannibal Rock and ButuTiga. Here the water is cooler and more exposed to the Indian Ocean. Nudibranchs, Frogfish and Pygmy Seahorse and Eagle Rays frequent these waters.
How to get there: From Bali, fly to Labuan Bajo on Flores Island. These flights are on small planes, so we recommend booking in advance to secure your spot. Alternatively, consider a liveaboard dive trip either from Bali or even once you arrive.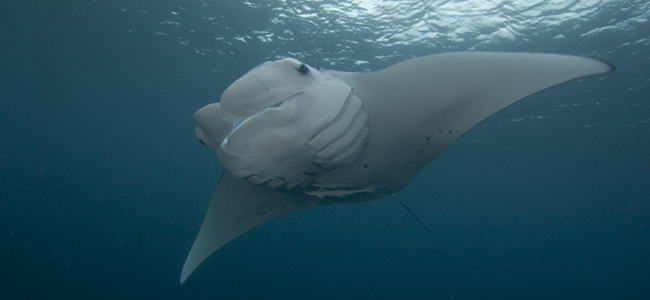 Wakatobi
Known for its stunning resorts and picturesque island scenery, Wakatobi offers more than just diving. However, if you plan to dive at Wakatobi you won't be disappointed. House Reef is a great diving location. You may encounter turtle and manta as well as numerous other marine critters. For those in the mood for adventure, night diving at House Reef is a good choice.
Other dive sites around Wakatobi include Teluk Maya, Pastel Reef and Blade. With a mix of underwater features such as sponges and coral garden harbours, Wakatobi dive sites provide sensational variety.
How to get there: From bali, fly to Makassar or Kindari, from there there are fast ferries that connect the islands.
Lembeh & Manado
Lembeh & Mando are certainly not exempt from incredible marine diversity of the Indonesian waters. Cuttlefish, scorpion fish, seahorses and leaf scorpion fish make up part of the local marine life. In the Lembeh Strait, there are wonderful dive sites such as Nudi Falls, Hairball, Police Pier and Angel's Window.
How to get there: Follow the same path as to get to Sulawesi – Fly to Manado Airport from Jakarta, Bali or Singapore.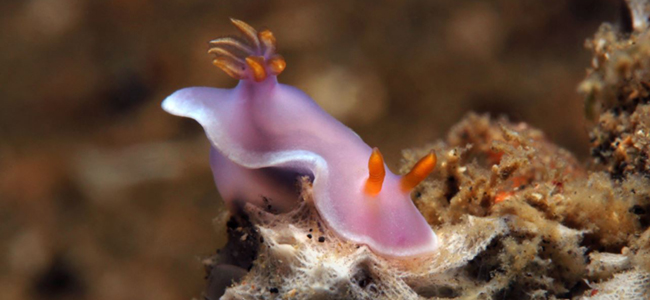 Raja Ampat
Boasting 1200 marine species, this wonder of Mother Nature is sure to please the diving enthusiast. Raja Ampat, which translates as Four Kings, is home the 74% of all the earth's known coral. Many of those who have visited Raja Ampat for a diving holiday will talk of the unforgettable diving of Kofiau where the reefs are crammed with soft and hard and corals which hide numerous marine creatures. At Northwest Misool, the beauty of the trees meets the blue water mangrove making it a photographer's paradise – above and below the surface. At The Passage, cuttlefish, octopus and nudibranch delight the curious divers.
How to get there: Fly to Sorong from Jakarta (note: you will have to stopover on this flight) or Manado.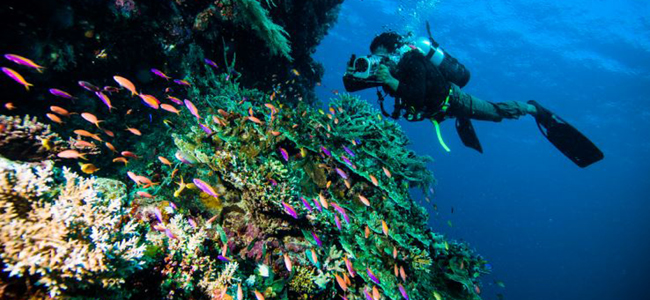 Indonesia is crammed with amazing dive destinations, brimming with a myriad of different marine species. With so many great diving and holiday options, why not Locate a PADI Dive Shop in Indonesia and start planning your next diving getaway.