As humans, it is important that we feel a sense of belonging in our lives. Every busy day is often filled with ups and downs and countless errands and tasks to complete. Without belonging to something special, life can sometimes feel like one big to-do list. By being a part of a diving community, life can start to feel a little less busy and routine-like, and a little more fun.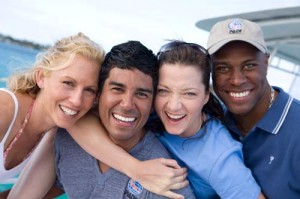 While there are countless organizations people can belong to, not all of these communities also provide excitement and adventure. As a diver, you would have the amazing opportunity to build strong, positive relationships with others while exploring the open waters and learning about their incredible marine life. Every new dive is a totally unique experience, and with the support of your diving community, you can feel safe and confident every time you take the plunge.
If you're open to meeting new people and seeing new places, then you'll love being a part of the PADI scuba community. ScubaEarth is an online community where you can register to share photos or videos of your dives, keep up-to-date on your friends' trips and make new friends as well. You can also join the PADI Diving Society, which is the world's largest diving family. Become a member of the PADI Diving Society and you will meet new people, receive exclusive offers, member publications and much more. There are also various local dive clubs at your local PADI Dive Shop too!
Get out of your everyday rut! Become a part of the PADI scuba community and locate a PADI Dive Shop to start diving with people who share your love of diving!