It's that time of year again and the Guru has a single thing to say – bah humbug. Well, that's not quite right. Maybe bah lazy or procrastinating humbug might be a little better. When it comes to holiday shopping the Guru is far, far too busy (read: lazy procrastinator) to get things done in a timely fashion.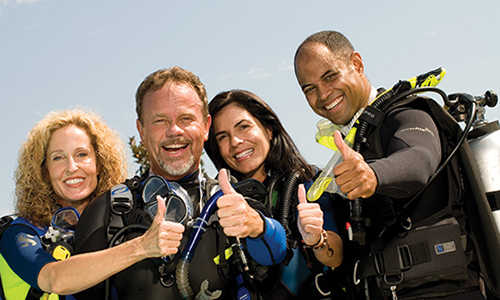 So, with the spirit of fellow procrastinators/lazy people in mind, here are the Guru's top four gift picks for the holidays: Or, if you'd rather, stuff that you don't have to think about because the Guru already thought about it for you:.
The Ultimate Dive Trip. Imagine it – it's just you and 40 of your closest friends experiencing pristine reefs, crystal clear visibility, warm water, idyllic beaches and big drinks with tiny umbrellas. That's right – it's Total Sub time. Once again the shenanigans are going down in Grand Cayman with PADI Diving Society and if you want to get in the good books, sending someone to the 15th Annual Total Submersion is a great gift. Hey, who wouldn't love to get a dive trip as a gift? I know I would. Seriously. Feel free. Any trip will do.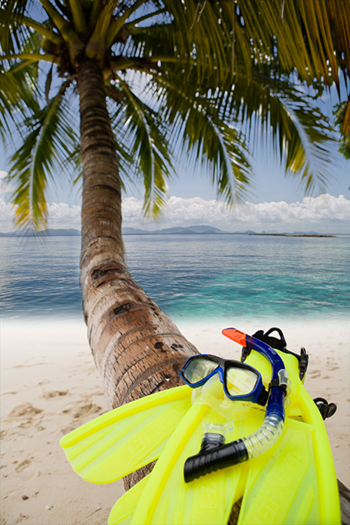 Go to your PADI Dive Center or Resort. Yep, that's right. Your local PADI Dive Center or Resort is the location for dive education, dive equipment and dive travel. It's obviously a great place for dive education, but don't forget that special piece of gear for your gearhead dive buddy. Or, give the gift of experience with a local dive package.
Fight The Man, man. Don't buy into our consumerist, consumption-driven society and the capitalization of the holidays (disclaimer: unless, of course, you absolutely insist of purchasing dive equipment, dive packages, dive travel or just about anything from a PADI Dive Center or Resort. In that case go crazy. Seriously. Knock yourself out). All jokes aside, you can help save the planet in addition to or instead of a traditional gift. Ask people to donate your age in their local currency* to Project AWARE in lieu of buying a gift. So, to do the math, if you're 35, tell your friends to each donate $35 (or the equivalent) to Project AWARE instead. As a bonus, donations of $150 US or more will receive a long sleeve shirt (from 28 November to 31 December 2013). Plus, during this special time of year (through 31 December 2013), the PADI organization will match your gift. You can double your donation and your friends get some great gear in the meantime.
* note – if you want to be extra good to the planet, consider having your friends donate in Kuwaiti Dinars. At 1 KWD equal to about $3.5 USD, it's the most expensive currency in the world.
Share the love and give the gift of diving. Diver? Nondiver? Dive fanatic? It doesn't really matter who it is you have on your gift giving list, PADI eLearning has a course to fit their need. Need a new dive buddy? Give that landlubber PADI Open Water Diver Online. Have a dive buddy who's a bit…rusty? Scuba Tune-Up online is the answer! Aspiring dive pro? Divemaster or Instructor Development Online. Give an eLearning Gift Pass and they'll love you forever. Not to say that they didn't love you already. They'll just love you more. And probably longer. Whatever. You know what I mean.
---
Can't get enough of the Guru? Read past installments here.