You know what's great about being a scuba diver? Well, there are many reasons to enjoy being a diver, but one of the biggest perks is the travel opportunities. For scuba divers, there are countless dive locations where you can experience exploring new waters and marine life. At the same time, these numerous dive locations also grant you the opportunity to visit new cities, countries and even continents. When you're a scuba diver, you always have an excuse to go on new adventures!
If you're itching to start planning your next dive travel, consider these three dive destinations to visit in 2014: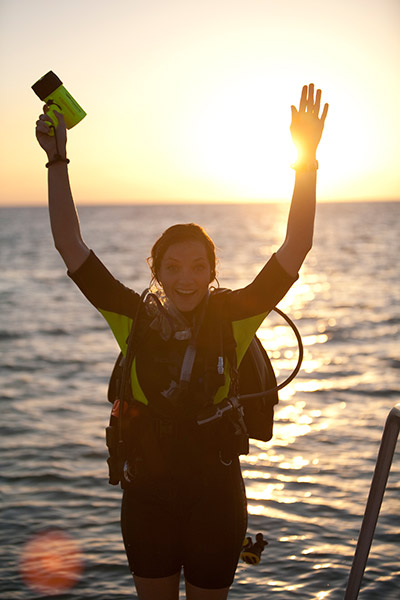 Great Barrier Reef, Australia: Every scuba diver should make a trip to the Great Barrier Reef in Australia at least once during their lifetime. The world's largest coral reef system, the Great Barrier Reef has plenty of marine life to see and is actually well-known for its biodiversity. The water is perfect to dive anytime of the year, so plan your vacation during a time that works best for you. Read More.
Tenerife and Canary Islands, Spain: What better way to start off the New Year than with a trip to Spain? The Canary Islands offer numerous dive locations that are full of diverse marine life and beautiful underwater landscapes. Tenerife is the largest island out of the seven Canary Islands and is a popular spot to dive. Among the different dive spots in Tenerife, you have the chance to see rays and a large variety of fish. You also can go wreck diving if diving in El Condesito. Read More.
Florida Keys, USA:  There are a lot of reasons to go scuba diving in the Florida Keys. The Keys is home to the only coral barrier reef in the continental U.S. and is also well-known for the Florida Keys Shipwreck Trail. Creatures you might see while diving in the Florida Keys include angelfish, turtles, barracuda, butterfly fish, eagle rays, horse eye jack and more. Read More.
View all the padi.com vacation spotlights for more exiciting dive destinations to explore in 2014.
Ready to start planning your next dive trip? Visit padi.com and locate a PADI Dive Shop to get started.