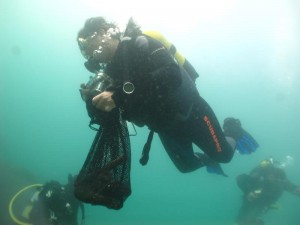 As a scuba diver, you know how important it is to protect the oceans and make an effort to keep them clean. But have you thought about how your day to day activities on land impact our ocean planet? Protect the oceans you love by learning ways to reduce your carbon footprint. Here are some simple changes that can make a difference: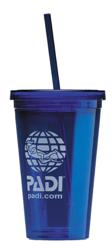 Party Planning? Go Eco to save money and benefit the environment
Invest in reusable napkins, cups and dinnerware instead of repeatedly buying disposable alternatives. Besides reducing waste, you'll save money in the long run.
If your party calls for invitations, use online invitations sent via email instead of paper invites – and save money on postage too!
If serving seafood, consult sustainable seafood guidelines (online or via mobile app).
Bring your own shopping bag
Almost 80 percent of the plastic waste in our oceans comes from land-based sources such as plastic bags. As you know, plastic has a huge impact on marine life. Reduce the amount of plastic you use by bringing a reusable bag wherever you shop. Reusable bags tend to be bigger and the straps can be tied to keep items from rolling away if the bag tips over. After a few shopping trips, you may find you prefer the eco-friendly option!
Invest in a "travel" coffee mug – and use it!
It's easy to use the disposable coffee cups at Starbucks or even your workplace. Unfortunately, that habit can cause a lot of waste (see infographic below). Drinking coffee out of a reusable cup or thermos instead will make a huge difference. Not to mention, you can flaunt a scuba-themed cup to show your scuba diver pride!
Did you know: using a tumbler for eight years can save up to 189 pounds of waste! Plus, it will save you more money in the long run. At Starbucks, coffee is 10 cents cheaper if you have your own tumbler. Read more interesting facts below: