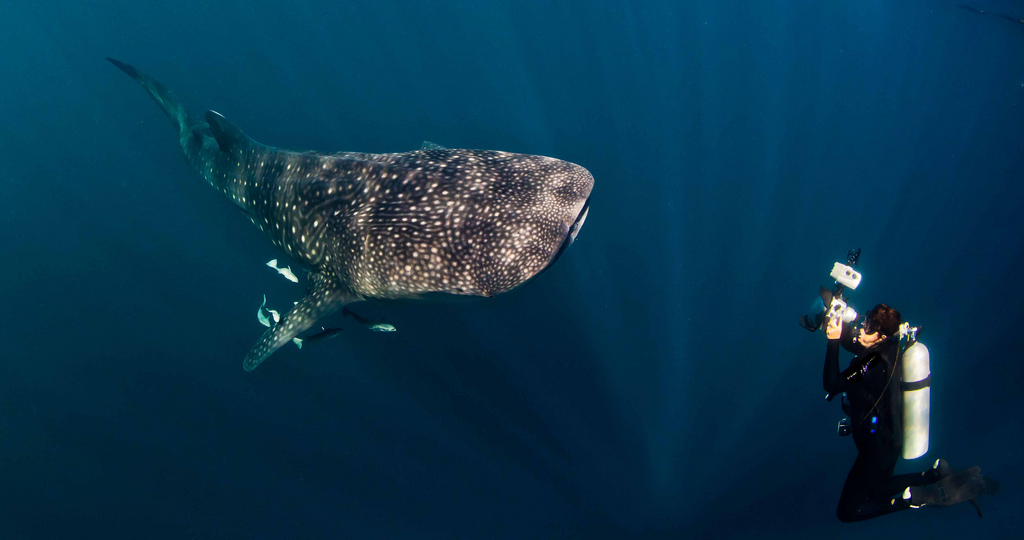 Whether it's small fish, big fish, giant schools of fish, wrecks or coral gardens in every possible shape and colour, PADI Rescue Diver, Paul Cowell has not only seen it all but has photographed these awe inspiring moments to share with the rest of the world. His incredible shots demonstrate a high degree of diversity and showcase the underwater world in its full capacity. Varying from the dramatic black and white, to his clever use of the wide angled lens or color popping close ups, Cowell is able to capture the full impact and perspective of ocean life.
Originally from Manchester in the UK, Cowell now lives in Singapore, a great destination that allows access to a multitude of superb diving locations in the Asia Pacific, including the Philippines, a regular haunt of his.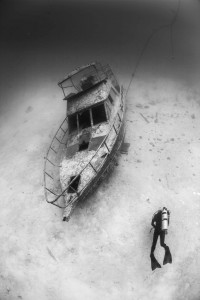 Cowell first became interested in photography over 10 years ago when his day job involved a lot of overseas travel. At the same time he was learning to dive, taking his PADI Open Water Course in the Maldives in 2003 before progressing through to Rescue Diver in August 2011. This winning combination has resulted in some amazing, once in a lifetime experiences, all of which are recorded in his outstanding collection of photographs. With more than 160 dives under his belt, Cowell has been fortunate enough to have dived some spectacular places.  "Red Sea wrecks, [the] South African sardine run, the whalesharks of Cenderawasih Bay – but my favorite place to dive is Mactan, Cebu – in the Philippines. The variety and ease of travel makes it my particular favorite. A short 3 ½ hour flight from Singapore and a very reliable and excellent PADI Dive Shop means that I can be in the water soon after I land. The diverse reefs around Mactan, combined with a few wrecks make it the ideal place for me."
Cowell loves capturing life below the surface and maintains "it is important to try and inspire people about the underwater world in order to protect our oceans and seas." For this reason he also cites confidence and good buoyancy as important skills for every diver to have, "the last thing we want to do as photographers is destroy the subjects we are trying to photograph."
So what are Paul's favorite marine species to photograph?
"I like all underwater life. Of course, it is easier to photograph clownfish, but I enjoy the challenge of more skittish underwater life. I also very much like wide angle sea scapes. The beauty of the underwater world and the way the light plays tricks underwater is always a treat to try and capture."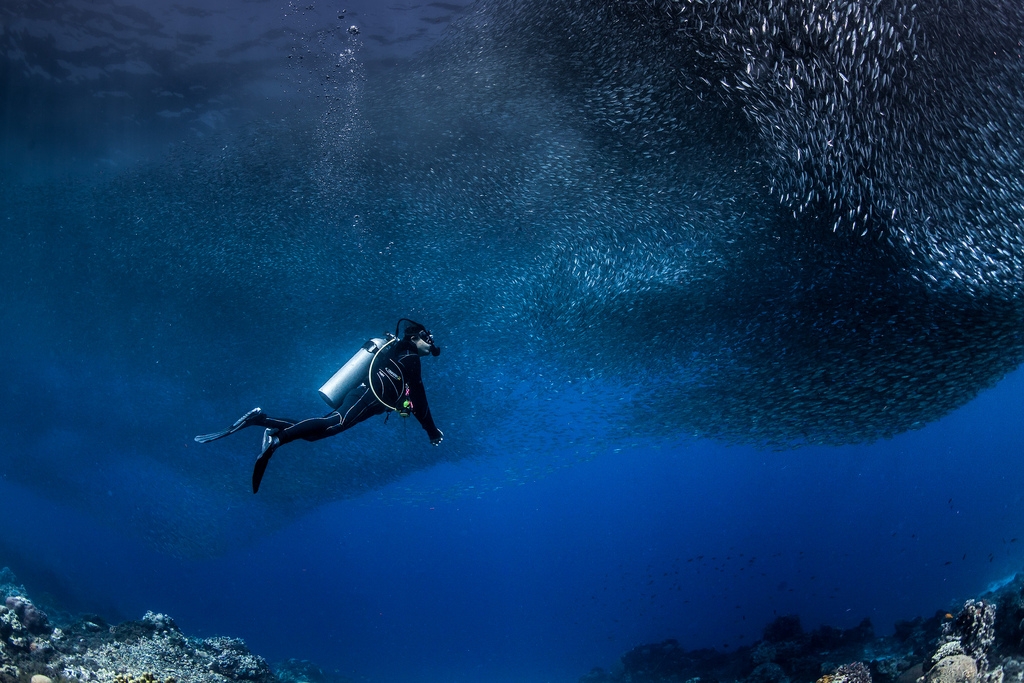 Wrecks are also a big fascination of Cowells, "I like to try and capture divers in perspective with their size. I like the fact that such large man-made objects just shouldn't be there."
Paul's top tip for budding underwater photographers? Light. "This is a challenge underwater but a good user of ambient sunlight and some carefully selected and angled strobes can help you catch the drama and beauty."
Check out Cowell's Flickr page for more breath-taking images: http://www.flickr.com/photos/paulcowell or visit his website www.paulcowellphotography.com
Want to step into the realm of underwater photography yourself? Take the PADI Underwater Photography Course to kick start your next diving fascination and familiarise yourself with the basics of underwater photography.