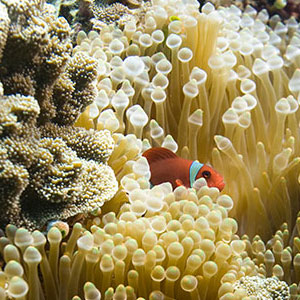 If you're looking for a new dive destination to visit this year, there is a perfect spot to satisfy both the diver and vacationer in you: the Philippines. With long stretches of coral reefs, pleasantly warm water, a tropical climate and beautiful white sandy beaches, the Philippines is more than just another diving destination. It is truly a diver's paradise.
Once you arrive in the Philippines, you won't even know where to begin diving. The Philippines has over 7,000 islands that you can swim to (only about 2,000 are inhabited), 40,000 square kilometres/15,444 square miles of coral reefs, and a coastline that is almost twice as big as the United States. With such a large area to explore, it's probably safe to say that you won't ever get bored while scuba diving in the Philippines.
Major dive areas that you will want to check out while diving in the Philippines include:
Boracay: Calm waters make Boracay Island great for new divers.
The Philippines government has announced that Boracay will close to tourists from 26 April 2018 for up to six months to allow for environmental rehabilitation. Check your local travel advisory board or department for travel advice and updates.
Malapascua: Known for thresher and whitetip sharks, manta rays and devil rays.
Puerto Galera: Home to various marine life such as snapper, emperors, eagle rays, barracudas, turtles and tuna.
Bohol: Perfect for enjoying tropical jungles and beautiful beaches.
Cebu: Great for reef diving and viewing turtles.
Palawan: Notable features include white sand beaches, jagged limestone islands and rivers that run underground.
Dumaguete: Popular place for muck diving and known for its colorful marine life.
Subic Bay: Perfect for wreck diving and underwater photography.
Ready for tropical beaches and beautiful dive sites? Plan your trip by visiting padi.com and locating a PADI Dive Shop.