Situated off the southern tip of India, this island nation is one of the most beautiful destinations in South Asia. With beautiful Indian Ocean waters, a rich Buddhist history and a tropical climate, this biodiversity hotspot is a must-see travel destination. Although the country may be small in size, it is home to the highest density of biodiversity in all of Asia. The whole family will revel in a trip to Sri Lanka, whether they are divers or not. With plenty to do on land as well as under water, you will not experience a dull moment during your stay.
Sri Lanka is home to many unique species, but when you take the plunge you'll be sure to see a whole different world. Five species of endangered marine turtles are found in Sri Lanka's South Western and South Eastern beaches. The Green Turtle, Olive Ridley Turtle, Leatherback Turtle, Loger head Turtle and Hawksbill Turtle may all make an appearance while you are exploring the ocean floor. You can expect to see vibrant reef fish, tuna, dolphins and, if you are lucky, maybe even some marble rays.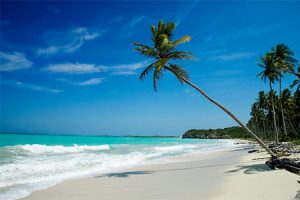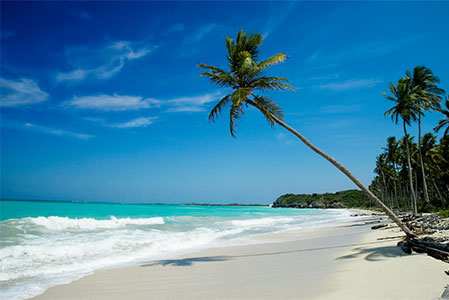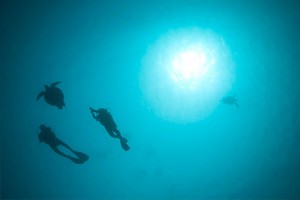 With calm waters, numerous dive schools and beautiful sites, Sri Lanka is an ideal destination for divers of all skill levels. The peak season changes depending on which side of the coast you are on, but there are some great spots all around the island year round. The Leather coral reef is a calm and scenic location bustling with fish and anemones. Explore the reef of the Bar Reef in Kalpitiya or the fringing coral reef on Pigeon Island in Trincomalee. For divers trained in open water, visit the Taprobane East Wreck near Colombo. The barge wreck is surrounded by beautiful colors and less experienced divers can stay at Colombo with plenty to explore.
Take a look at our Sri Lanka Featured Destination on ScubaEarth or visit padi.com to locate a PADI Dive Shop in Sri Lanka. The experts will be able to direct you to the best dive spots during that particular season and inform you of any new happenings.