Separated from mainland Australia, Tasmania is a destination known for its natural and untouched beauty. With seemingly endless visibility and cool water environments resulting in many colder water creatures calling the surrounding waters home, Tasmania is a fascinating scuba diving location in Australia.
In the northwest, experienced divers are attracted by quartzite reefs at Rocky Cape and Boat Harbour. Tasmania's early maritime history has also left the island with many shipwreck sites to explore. Divers with a taste for history can discover shipwrecks at sites around Flinders and King Islands in Bass Strait and at other locations along Tasmania's east coast. A number of the wrecks have not been fully explored with some that date back to as early as 1779.
East of Hobart at Eaglehawk Neck you'll find The Lanterns near Fortescue Bay as well as Cathedral Caves near Waterfall Bay – two popular dives destinations in this part of the world. Waterfall Bay is considered as the best boat diving in the Tasman Peninsula region. The site is created from huge sandstone walls that have been considerably eroded to offer huge caves, tunnels and canyons. Here you will discover excellent walls to 18m, swim-throughs and bommies that are suitable for all levels of diving experience.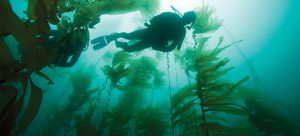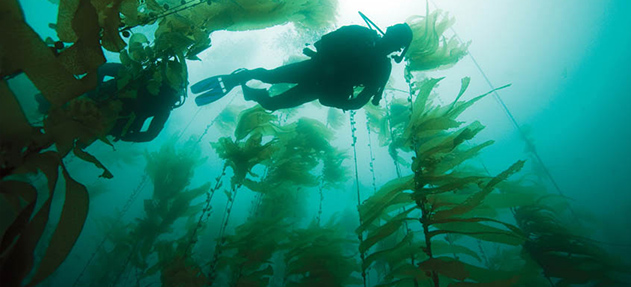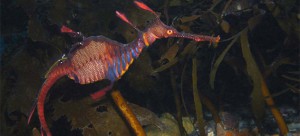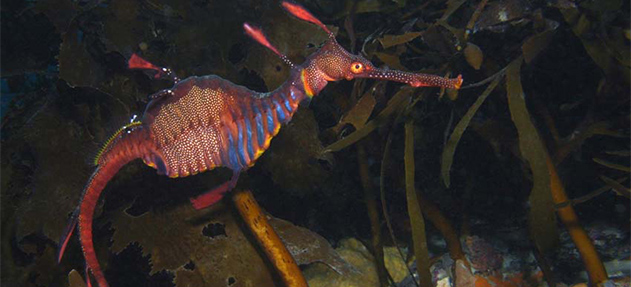 Weedy Sea Dragon Photo Courtesy of Tracey Butt
The giant kelp forests near Munro Bight are one of the highlights of diving in Tasmania and you will be transformed into a world of an underwater forest-like environment. It's also here you will find the legendary weedy sea dragon, swimming about the kelp growth. The famous Nord shipwreck (40m dive) near Port Arthur is also located in the south east of the state.
There's exceptional diving to be had south of Hobart around Bruny Island, with caverns, overhangs and extensive year-round kelp forests. Closer to Hobart, marine life teems among the shipwrecks at the Betsey Island Ships' Graveyard and at the underwater trails of Tinderbox Marine Reserve where you are likely to meet  nudibranchs, cuttlefish, leatherjackets, cowfish and sea stars at this dive site.
With more than 5,000 kilometres of coastline and more than 45,000ha of marine reserves protecting a range of marine ecosystems and habitats, there's no shortage of easily accessible underwater wilderness to explore in Tasmania – altogether a paradise for scuba-divers of every level of experience.
For more information about diving in Tasmania, visit padi.com to locate a PADI Dive Shop.