When you go for a destination dive it is nice to have some variety. While you absolutely love diving, you can't do it 24/7 throughout your entire trip. For the time that you spend above water, you will want to keep yourself entertained as well. There many things that could draw you to a location: food, history, famous landmarks. But for the shopaholic in you, great shopping may take the cake; you can always stock up on great dive gear, after all.
All across the world there are beautiful markets, high-end boutiques and one-of-a-kind stores that mark the streets of some great dive destinations. Find your ideal location and start planning your trip today.
Singapore – This city-state in Southeast Asia is a beautiful place to visit. With a vibrant shopping culture, stop by Haji Lane, ION Orchard, Sungei Road Thieves' Market and Ann Siang Road, just to name a few. Singapore is a great training destination due to its calm waters. It is the hub of diving in the region due to its convenient location. Local sites, Pulau Hantu and Pulau Jong, are certainly worth exploring no matter your level of experience.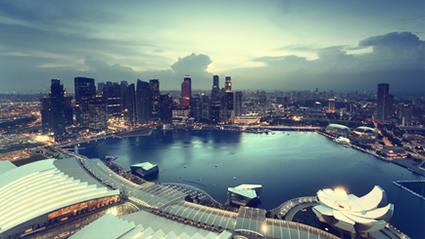 Sydney
– The Australian city of Sydney has shopping districts like the Strand Arcade, Queen Victoria Building, Midcity Centre and Westfield Shopping Centre full of plenty of boutiques and shopping malls. When you are ready to take the plunge, you may be surprised at how pristine the waters off such a large city can be. Check out popular dive sites like Bare Island, Camp Cove and Shelly Beach. You can expect to see rays, gropers, countless fish species, several shark species and many more sea creates while exploring.
Sao Paulo – The boisterous culture of Brazil is alive and well in Sao Paulo. Grab a few friends and head to Jardins, centering on Rua Oscar Freire, to see some of the most glamorous storefronts. With an expansive coastline, there's diving all across the country. Take a dip in Laje de Santos Marine Park and witness the masses of manta rays, check out the wreck of the fishing boat Moreia or go deeper at Anchor Ledge.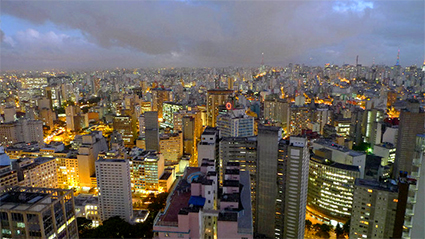 Los Angeles
– Stroll down the streets of L.A.'s Fashion District as you peruse the stores frequented by Hollywood stars. The coast of Southern California is home to numerous dive sites, too. The state has created a network of underwater parks that are designed to protect ocean wildlife and habitats while enticing divers. Check out Catalina Island as well.
Dubai – Everything in Dubai is glitzy and glamorous and the shopping reflects that. The Souk Madinat inside the Madinat Jumeirah Hotel even has a waterway that people can travel along to go from shop to shop. Dubai is gaining popularity with divers for its great spots like Fujeirah, Khorfakkan and Musandam, which are along the Gulf of Oman, and Dubai, Sharjah and Abu Dhabi, which are along the Persian or Arabian Gulf.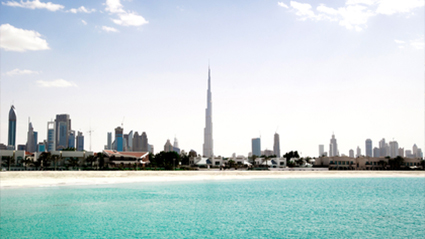 Lisbon
– While shopping your way through Portugal, be sure to visit the renovated industrial complex, LX factory, which is a shopping city within Lisbon. The underwater adventures are just as thrilling with sites like the Azores (an archipelago of volcanic peaks in the Atlantic), as well as the islands of Madeira and Arrabida, where you may even see a bottlenose dolphin!
Visit the PADI Dive Shop Locator to find a shop near you. You will be able to find additional information for the perfect dive destination for you, anywhere in the world.