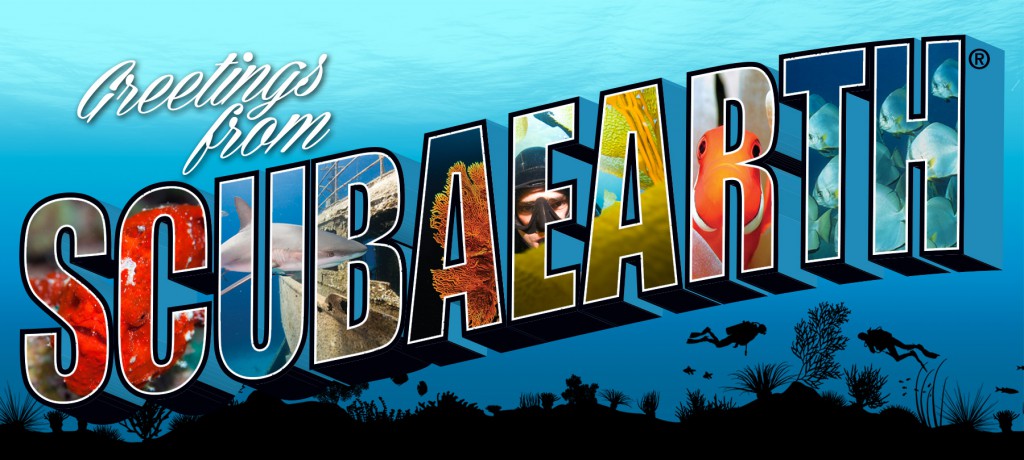 August's ScubaEarth Featured Destinations are Riviera Maya Mexico, Spain, Vietnam and Hawai'i . If you're looking for ideas for your next dive trip, make sure you check out these vacation hotspots. Click on the title of any destination to get top tips on dive sites, marine life and diver reviews.
O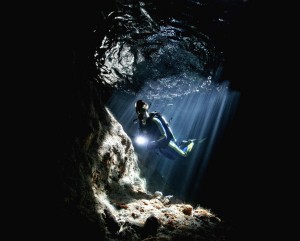 fficially, this loosely defined region of Mexico's Yucatan Peninsula, south on highway 307 from Cancun, stretches from Puerto Morelos to Tulum and encompasses the lively town of Playa Del Carmen and the cenote center of the universe of Puerto Aventuras. If you want to know what it's like to float in thin air, the closest you will ever come is the diamond clear fresh water filled caverns, called cenotes, that pockmark Riviera Maya. For cave divers, this region of the Yucatan is legendary, but everyday divers can explore the lightbeam filled caverns. Playa del Carmen mixes all the best elements of Mexican culture and nightlife and party savior faire with some big animal encounters. Mexico's best bull shark dive is just off this energetic town, and during most dives you'll be able to connect the dots of your dive from one sea turtle encounter to another. Tulum was the ultimate kingly beach house. This Mayan ruin, which sits right on the water, almost single-handedly defines this section of Mexico with culture, beach, sparkling water and a vigorous circus like atmosphere.
Between the Mediterranean Sea and the Atlantic Ocean, you'll find lots of places to get wet off Spain. For the best, head to the dramatic Costa Brava and explore the marine park-protected Medes Islands. Here, explosive red and vivid yellow gorgonians light up the reef they share with a wonderful line-up of marine life, including curious octopus, cocky groupers (they're protected and know it), rays, and conger eels.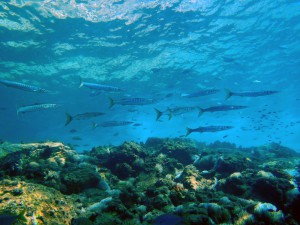 Discover the Dolphin Cave, where light beams gather to dance with lack of inhibition. From  Roquetas de Mar to San Juan de los Terreros, Almería offers natural parks, marine reserves, protected areas and natural underwater monuments across over 60 different dive sites catering to all levels of diver. Thrill seekers should head to the Straits of Gibraltar, where strong currents bring in big pelagics and mobs of tuna, or the famous waters off the Canary Islands. The Canary Islands, which sit off the coast of Morocco, offer tropical, year-round dive conditions, and cinematic underwater seascapes, including caves and caverns, intact shipwrecks and reefs that abound with fish. Between dives, indulge in a European culture known for siestas, music, dance, fiestas, art, cuisine and fine Spanish wine.
Vietnam is a relative newcomer to the global dive scene. But, with a coastline that stretches 3,400 kilometers/2,100 miles along the Gulf of Tonkin and the South China Sea, it was inevitable that divers would begin exploring and then wanting to share their finds with the world. The area off Nha Trang has started to attract savvy divers looking for something untrammeled and unique. With offshore pinnacles and shallow sites off Whale Island that are full of invertebrates, including pipefish, seahorses, dozens of species of nudibranch, frogfish, ribbon eels, and leaf scorpionfish, among others, Vietnam's reputation for the strange and unusual is on the rise. You can dive all year round and the main dive season along this coast runs from January to October, with the best conditions from April to August. Above the water, Vietnam's unique culture reflects both Asian influences and French colonial influences. The food and festivals and dense cities and cloud-cloaked rainforests will challenge your dive time with topside choices.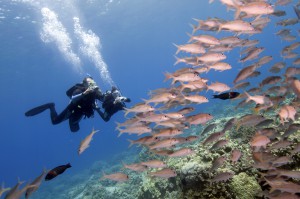 Hawai'i is several destinations in one, as each of the major islands has it's own unique dive experience. But, while each island is unique, almost 30 percent of everything you see, you will only see in the islands of Hawai'i. From December to
May the waters off all of Hawai'i, fill with the haunting song of humpback whales. The Big Island, with the active Kilauea Volcano, is actually still growing as hot lava flows into the sea almost every day. Underwater the folds and caverns and arches that make up the reef reflect the volcanic origins and hard corals dominate. You'll a bit of everything from frogfish and reef octopus to dragon morays and lots of sea turtles. You'll also have the chance to see big tiger sharks, pilot whales, mantas, oceanic white-tip shark and pods of spinner dolphins. Diving off the island of Maui centers around the famed Molokini Crater, a marine preserve and, sunrise on Mt. Haleakala is a must experience. If the world's view of Hawai'i is O'ahu, then Hollywood's vision for paradise is the island of Kaua'i, with its stunning Na Pali Coast, and lush green mountains. The dives ripple with the movements of sea turtles, and it's almost guaranteed to see them here. Also, accessed from Kauai is the "forbidden island" of Ni'ihau, which is the place to encounter endangered monk seals.
Feeling inspired? Visit padi.com to start planning your trip or contact your local PADI Dive Shop.