Throughout the year I keep a list of new and fun gift ideas for scuba divers. This year features some past favorites as well as new finds. Below is a list of 20 items in a variety of price ranges to suit diving newbies and old salts alike.
Making Gift Giving Easy with these Gifts for Scuba Divers
When shopping for the perfect scuba diver gift, we strongly encourage you to support your local PADI Dive Center. Visit our website to find a PADI Dive Center near you.
Must-Have Scuba Accessories
Here are some accessories that have been popular with my students over the years. Your local PADI Dive Center should have these items in stock, or can order them for you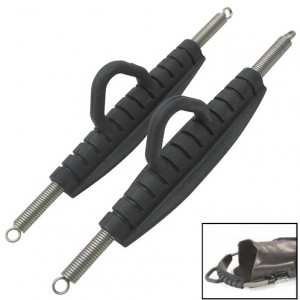 "Spring straps" for scuba fins – I got my first set of spring straps several years ago and can't imagine diving without them. Whether I'm doing a surf entry or bobbing next to the dive boat ladder, I'm always able to get my fins off in a flash.
Gear ID tags – on a busy dive boat, it's easy for fins to get mixed up or accidentally grab someone else's wetstuit (hey, mine was the black one!). A gear ID tag or marking device will keep dive gear from walking off with the wrong person.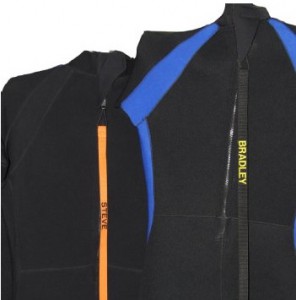 My portable luggage scale   one of the best gifts for scuba divers I have ever received (thanks, Mom!) because it helps me avoid baggage fees.
A T-Shirt or hat from the diver's favorite dive shop or dive destination
New gear! We can't keep this post updated with all the latest and greatest. Contact your local PADI Dive Center about new and popular items. Computers, cameras, and accessories that don't require a specific fit are always a good choice.
For GoPro aficionados, why not a floating handle or dry case to transport their favorite gadget?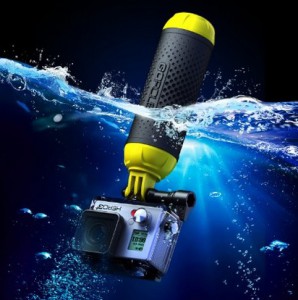 Ocean-Themed Gifts
For the diver who has everything here are fun ocean-themed items that will help your favorite diver or instructor show their scuba diver pride when they're out of the water.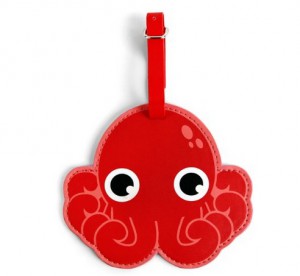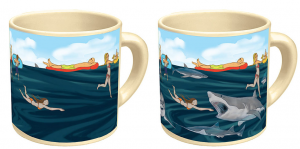 Environmentally-friendly gift ideas such as a solar-powered iPhone/Android charger, or sunscreen that is eco-friendly – are always a win.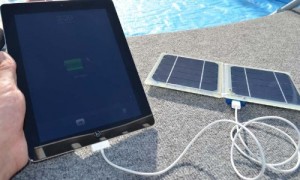 For little squirts
Ask your local PADI dive shop about kids programs. Many dive shops are able to offer pool dive experiences for children eight and older. For kids younger than eight, here are some gift ideas to get them in a scuba diving mindset.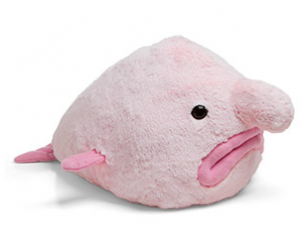 A Good Diver is Always Learning
Help your favorite diver gain confidence and improve their skills by gifting them additional training with a PADI Instructor. The Advanced Open Water course is a popular choice, but we also offer Digital Underwater Photography and Enriched Air Nitrox online training.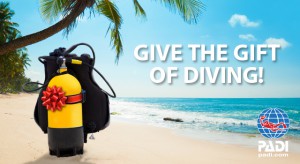 For certified divers who have let their gills dry out, we now offer the PADI ReActivate™ Program. Divers can quickly refresh their scuba knowledge online or via tablet and brush up on in-water skills at a local dive center. The course includes a new PADI card showing dive skills have been refreshed. Contact your local PADI dive shop for details.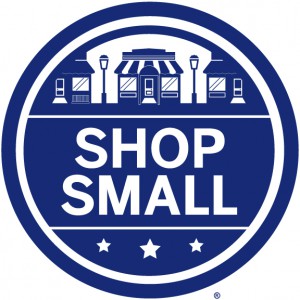 Support Your Local Dive Shop!
Your local dive shop is more than just a place to take classes, get air fills, etc. These business owners and their staff are committed to preserving and protecting the underwater world and are the lifeblood of the dive industry. By finding gifts for scuba divers via your local shop you support your local community and environment. Visit our website to find a PADI Dive Center near you.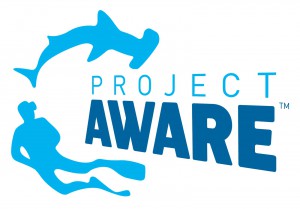 Not into acquiring more stuff? Ask friends and family to donate your age to Project AWARE in lieu of a gift.
Note: if you purchase the featured Amazon.com items via links in this article, a portion of the sale will be donated to Project AWARE® through Amazon's affiliate program.

Still looking for inspiration?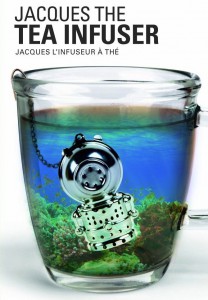 Check out last year's scuba diver gift idea list which includes the ever-popular
Shark with Frickin' Lazer Pointer