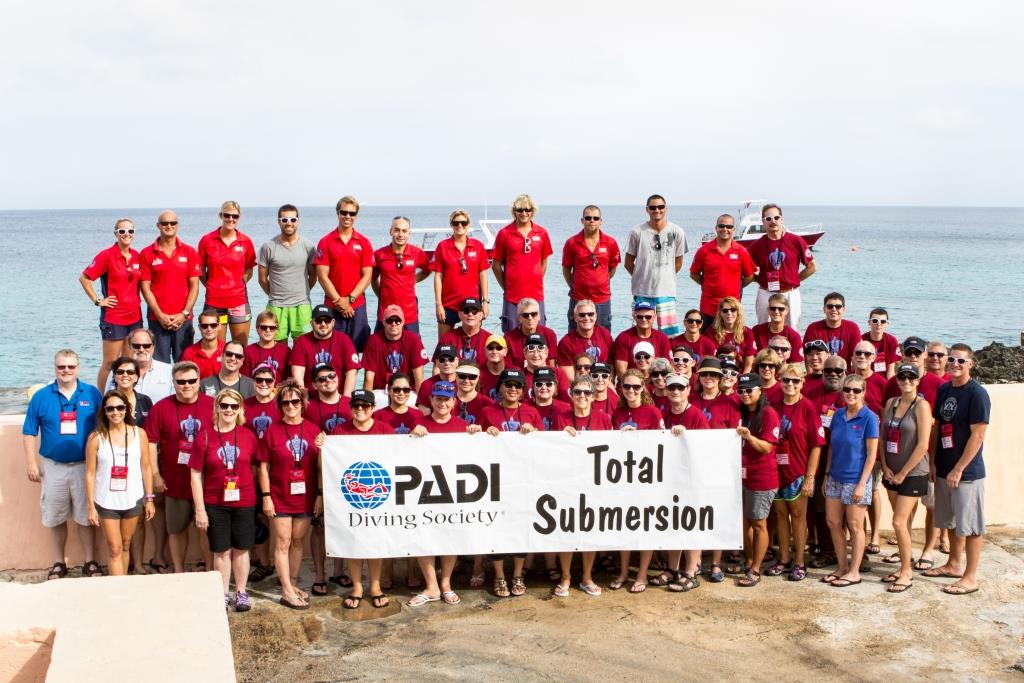 The PADI Diving Society has organized unforgettable diving, parties and like-minded friendships for over 15 years. But what really goes on at these unique dive vacations? Veteran PADI Diving Society party goers reveal the top top reasons why they've already signed up for Total Submersion 2015 in Bonaire: a week-long dive event with parties, contests, DAN rescue skills clinic, and many more friendship building festivities.
#1 – That Belonging Feeling
It's a dive place where everyone knows your name. The biggest reason new and returning PADI Diving Society members come every year to experience Total Submersion's week-long ultimate diving adventures is the community. Throughout the seven-night stay, PADI Diving Society members enjoy camaraderie that often leads to lasting friendships for years to come. This supportive culture is a priority to Susan Adiletta (NY, USA). "Being among a group of people who share a common interest is key to these events. If you've never attended, you won't regret your decision to attend," said Adiletta.
"I love meeting new divers, reuniting with old friends and the fun that we have as a group. It's especially nice for those who don't already have a dive buddy because the PADI Diving Society is a fun group to safely dive with, while getting to see neat places," said Karen Upchurch (FL, USA).
#2 Remarkable Diving
Clear, warm water and great dive sites are a must at every Total Submersion location. This year, 'Total Subbers' are anticipating exploring the Bonaire National Marine Park which protects over 6,500 acres of vibrant, healthy coral formations and aquatic life. As if 80 degree Fahrenheit water and 100-foot visibility weren't enough, Total Subbers enjoy unlimited shore diving to get up close and personal with Bonaire's 470 species of fish, frogfish, tarpon, seahorses, moray eels, turtles, octopuses, wrecks and more. "I am excited all this is just a few flipper steps from shore—from our resort even!" said Adiletta. Also included are four days of pampered two-tank boat dives, free nitrox, underwater poker runs and DAN Rescue Clinics (to sharpen your dive skills), plus the opportunity to demo state of the art gear from Aqualung (for free).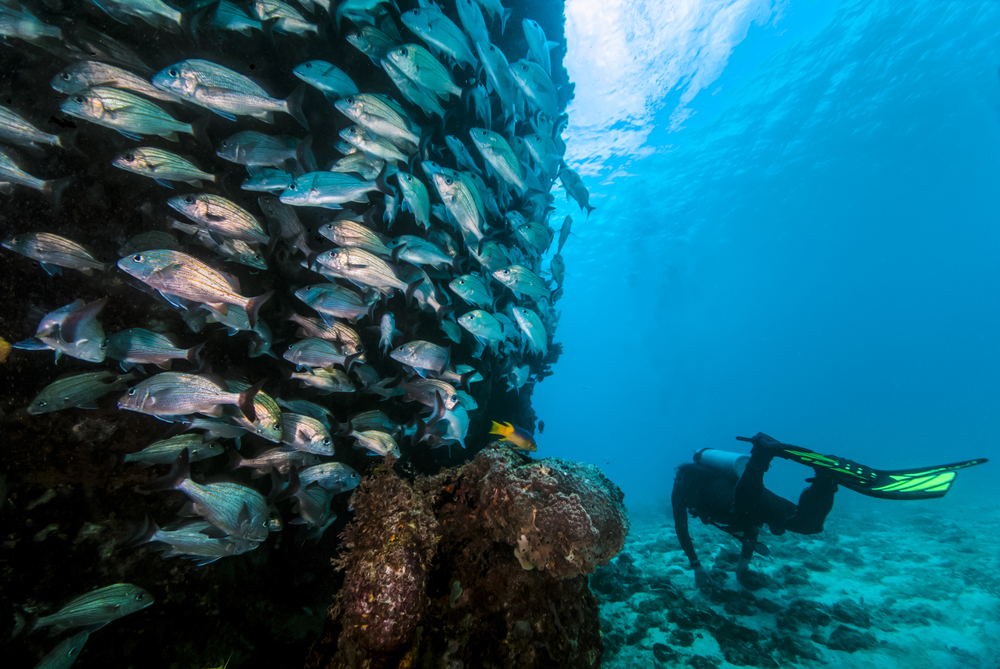 #3 Memories & Mischief
PADI Diving Society members round out their adventures with seaside BBQs, parties, contests, free gifts, shenanigans and many priceless memories at Total Submersion. What kind of memories? The cherished treasures like:
"My best Total Submersion treasures are meeting two people who have become great dive friends, and the first time I saw the stingrays at Stingray City (in Grand Cayman) and snorkeling among the whale sharks (in the Philippines). The diving was awe-inspiring," said Adiletta.
"The first time I went to Total Sub (in Grand Cayman in 2005), I had five dives under my belt and was scared to death. With the support of a couple of divers and the divemaster on the boat, I had the best time of my life! I have advanced my diving experiences since then and now will do my 500th dive with Total Sub this year," said Karen Upchurch
"My favorite memories are the diving, the locations, and Adrianne and her friends—oh and those awesome blue sunglasses from last year! I loved snorkeling off the dock at the resort last year. I also enjoyed drinking after the night dinner cruise," said Don Battaglia (CA).
Who are Adrianne and her friends? Well, you can't expect EVERYTHING to be revealed just yet! Meet them yourself at Total Submersion this year. Whether you're a new diver or seasoned veteran, you can expect to be well taken care of while underwater and topside. And, know that you'll be accepted and encouraged as you improve your dive skills (no matter how experienced you are). Are you ready to experience the life changing fun for yourself? Learn more about Total Submersion 2015 in Bonaire June 13-20, 2015.