The ultimate goal for those Instructors who take recreational diving seriously and who believe they have what it takes to help shape diving's future in a positive way, participants from all around the world recently gathered in Kota Kinabalu, Sabah, Malaysia, to attend PADI's prestigious, Course Director Training Course (CDTC).
The highest achievable level of training within the PADI system – and representing less than 1% of the PADI membership worldwide – the ten-day CDTC trains experienced PADI Master Instructors from all over the world in the responsibilities and duties of a Course Director.
42 PADI Master Instructors from 25 different countries completed the PADI CDTC program from 17- 26th March 2015, including 22 attendees from the Asia Pacific region.
The large gathering of diving instructors from varied backgrounds and cultures made for an interesting course and added a truly international element to the program.
Training with PADI Staff and supported by PADI 5 Star Instructor Development Centre, Borneo Divers, the PADI Course Director Training Course was conducted by James Morgan – Vice President of Training and Customer Service – PADI Americas, along with PADI Instructor Development raining Staff, Johnny Wetzstein, Alan Jan, Eric Albinsson, Suzanne Smith, Colin Melrose and Thomas Knedlik, representing PADI Americas, PADI Asia Pacific and PADI Europe, Middle East and Africa.
The PADI organization has offered the Course Director Training Course for 35 years," says James Morgan. "This program is unique in the dive industry – you can't just pay to get in – and it offers the broadest scope of training and education available. For nine days, candidates use what is often a lifetime of experience to earn the rating. The entire PADI organization proudly welcomes them into the family of PADI Course Directors worldwide."
The course comprised of six and a half days of developmental work followed by two and a half days of evaluation by PADI staff from the international offices.
From day one, candidates learn from a variety of presentations, workshops and exercises, and complete intensive classroom and in-water evaluations. Each day, Course Directors develop the tools to help them thrive in today's business climate, including sessions on marketing instructor development courses. As the best-of-the-best, graduates are highly employable after they successfully complete the PADI Course Director program.
Kota Kinabalu is an ideal location for this programme, with excellent conference facilities at the Shangri La Resort, an open water location a short boat ride away at Mamutik Island in Tunku Abdul Rahman Park and outstanding logistical support from Borneo Divers – all this, with the warm climate and friendly people from Sabah.
Congratulations to all the new PADI Course Directors!
If you would like to attend a PADI CDTC in future years, your next step is to Go Pro and become a PADI Professional. Visit your local PADI Instructor Development Centre or padi.com for more information.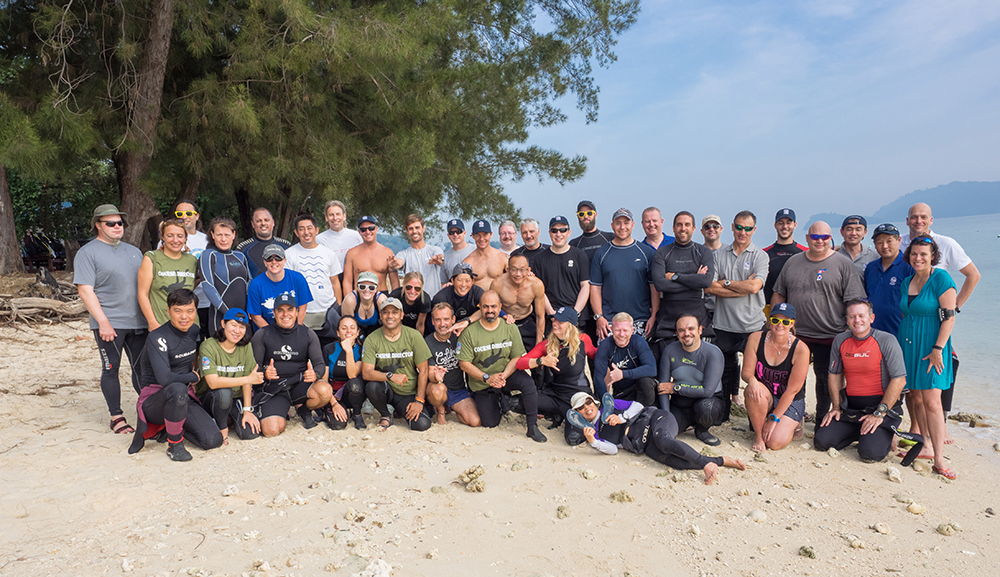 42 PADI Master Instructors from 25 different countries completed the PADI CDTC in Kota, Kinabalu, Malaysia during March 2015