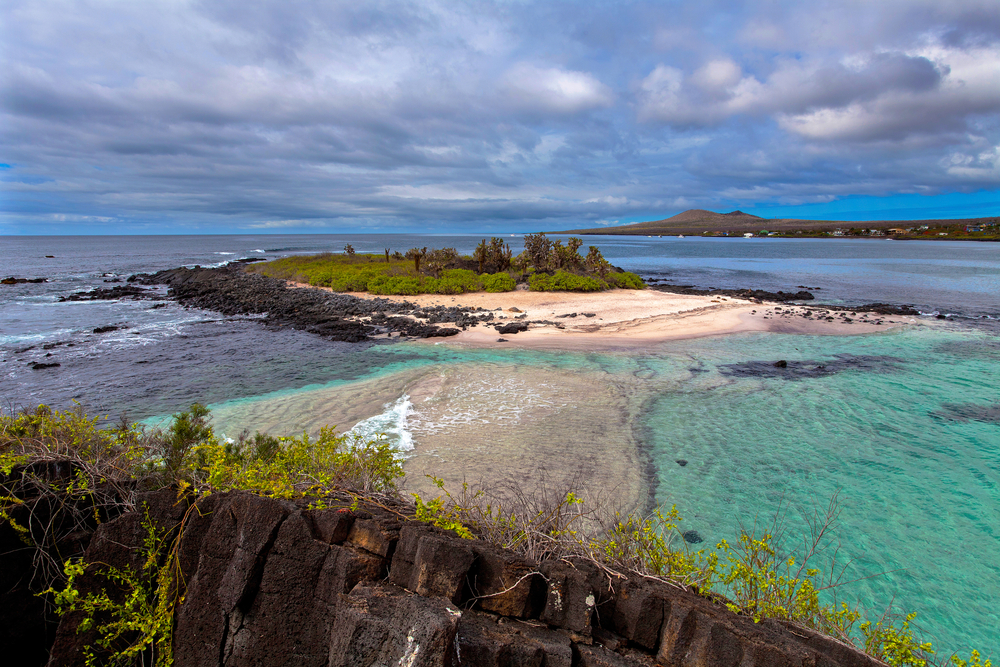 Guest Post by Contiki Vacations
For the past 4 years, environmental activist, explorer, and documentary filmmaker Céline Cousteau has served as Contiki's sustainability ambassador as part of Contiki Cares, powered by The TreadRight Foundation.  Our numerous projects around the world reflect our desire to respect and protect the places we go and the people we meet – including the creatures you find beneath the surface of the ocean – such as Shark Savers.
Contiki supports Shark Savers, an organization in the Galapagos that strives to re-educate people globally to combat media negativity and incorrect portrayal of sharks, overfished for their fins and hunted due to their "bad guy" reputation.  Shark Savers believes in citizen science – a network of volunteers that perform research-related tasks such as recording species observations accumulated over time to reveal local trends in population.
Contiki produced this video featuring Billabong Girls Junior Pro Surfer Felicity Palmateer and television personality Jesinta Campbell, both hailing from Australia, who meet Céline and explore the Galapagos Islands with Contiki.  You can find out more about Contiki Cares at www.contiki.com/contikicares.
Contiki and PADI, the world's leading scuba diver training organization, have partnered up and want to add a little "depth" to your travel adventures. Why? Because travelers like you love to travel the world and seek adventure! Find more info at www.Contiki.com/PADI (website visible to U.S. based readers)
Contiki is the world leader in travel experiences for 18-35 year olds since 1962. Operating in more than 50 countries around the world, Contiki is all about introducing millennials to those epic moments that create a lifetime of memories and make every second count. With Contiki, 18-35 year olds travel with other millennials who have a passion for adventure and seeing the world. Contiki reinvented group travel for young explorers over 50 years ago – they'll have fun with more included on these life-changing trips that cover Europe, Asia, Latin America, North America, Australia, and New Zealand.
————————–
Thanks to Contiki for sharing their Galapagos Islands video and talking about the environmental programs they're working with like Shark Savers. While on your scuba vacation to the Galapagos, check out some of these top dive sites:
Top Dives:
El Arco, Darwin Island – This site could well show up on anyone's list of the world's top 10 dive sites. Divers regularly encounter schooling hammerheads, whale sharks and spotted eagle rays along with prowling Galapagos and silky sharks. It's accessible only by liveaboard and one dive strategy is to simply hold your position underwater and let the pelagic show cruise by.
El Arenal, Darwin Island – Darwin's Arch is a distinctive stone arch above the water and this dive site slopes off the arch. The site abounds with marine life. Big-eye jacks along with hammerhead, blacktip and whale sharks all frequent the area.
Roca Redonda, Isabela Island – Off the north coast of Isabela, this dive site is the tip of an underwater volcano that rises from the sea floor and emerges as an island. You'll find Galapagos sharks, schools of hammerhead sharks and barracudas. As you dive around the rocks and pinnacle, you'll probably be accompanied by sea lions and may find sea horses in the shallows.
Want to know more? Visit ScubaEarth for further information on thousands of dive sites, marine species, destination essentials and more.