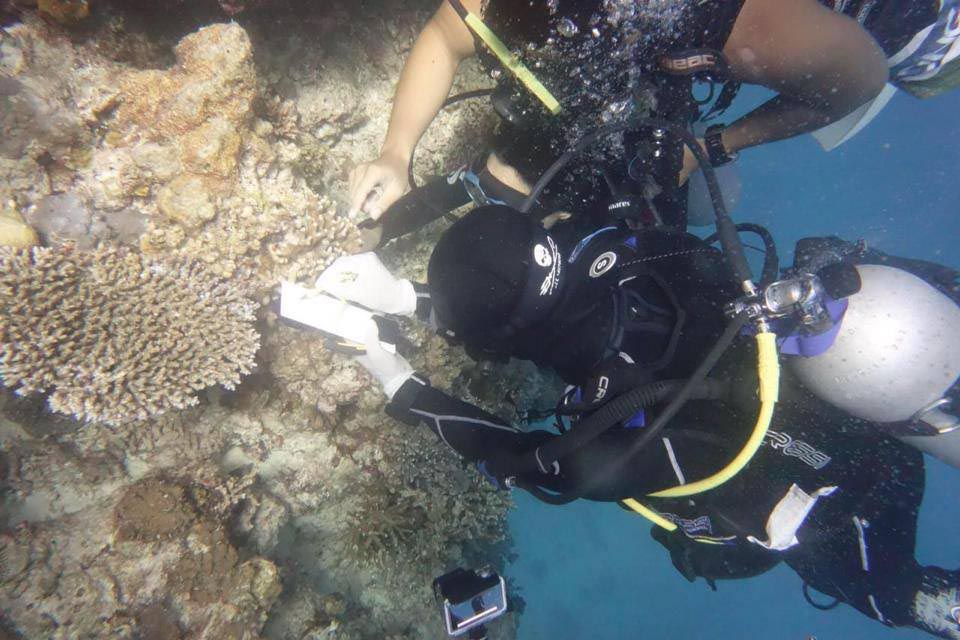 In late April, PADI 5 Star Instructor Development Resort Sierra Madre Divers, hosted the first coral restoration project conducted in partnership with Ocean Quest. The Ocean Quest coral propagation methodology was developed by Anuar Abdullah and has achieved great success and recognition across South East Asia. The Alona House Reef in Bohol is the organization's first project site in the Philippines.
To determine the main factors contributing to the degradation of corals at the Alona House Reef, Abdullah first conducted scientific surveys and water quality tests of the site, as well as interviews with the locals. He also did several dives at nearby Balicasag Island to compare the biodiversity of both locations. Understanding the dynamics of the site helped him and his team to strategize the required processes and choose a suitable coral nursery site.
After all the background research was done, a Coral Propagation Workshop was held for Sierra Madre Divers crew and divers, introducing participants to proper techniques in coral propagation. The entry-level workshop presented scientific information in a condensed and simplified manner suitable for the general public and tropical island communities.
Workshop participants then went diving with the trainers to seek out coral brood stock — sick or broken pieces of coral with healthy sections that can be removed and replanted — and suitable pieces of natural substrate to attach the coral brood stock to.
The coral brood stock and substrate was then brought back to the dive centre for the coral fragging procedure — where coral fragments were prepared and attached to the substrate. The beauty of this coral propagation system is that non-divers can also participate in this key segment of the process, allowing ordinary local community stakeholders to be involved in the restoration of their environment.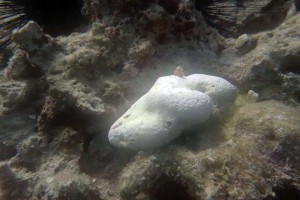 The coral frags were then placed in holding tanks and carefully transported to the nursery site by workshop participants and trainers. After propagation, the corals should grow as part of the existing reef. However, they will still be monitored regularly to ensure that they are surviving well.
Sierra Madre Divers PADI Course Director, Brett Robertson is currently in training to become an Ocean Quest Coral Propagation Trainer. As more coral propagation trainers and volunteer divers are produced, the scale of coral propagation project can be broadened and Sierra Madre Divers hope that a new culture of coral guardians and custodians can be forged in the heart of Bohol's community.
This project is planned to continue for the next five years. Anyone wishing to be part of Alona House Reef Coral Restoration Project may contact Ocean Quest (oceanquestmalaysia@gmail.com) or Sierra Madre Divers (info@dive-bohol.com) for more information.