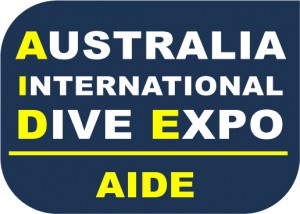 After a successful debut in 2014, the Australia International Dive Expo (AIDE) is returning in September to the Royal Hall of Industries in Sydney, Australia for another fun-filled weekend showcasing all things scuba!
This year AIDE will host a 'Try Dive' pool where those new to scuba diving can experience breathing underwater in a safe and shallow environment. There will also be a stunning photo exhibition, short documentary films, an exceptional line up of speakers and an array of competitions (with lots of prizes to be won!).
As PADI is a proud supporter of AIDE, entry to the expo is just $3 for PADI Divers. In addition, eight PADI Dive Shops exhibiting will be exhibiting so make sure you visit them and check out the great promotions they will be running!
Dive Show Details
Australia International Dive Expo (AIDE)
12 – 13 September 2015
Royal Hall of Industries, Moore Park
Sydney, Australia
www.australiadiveexpo.com