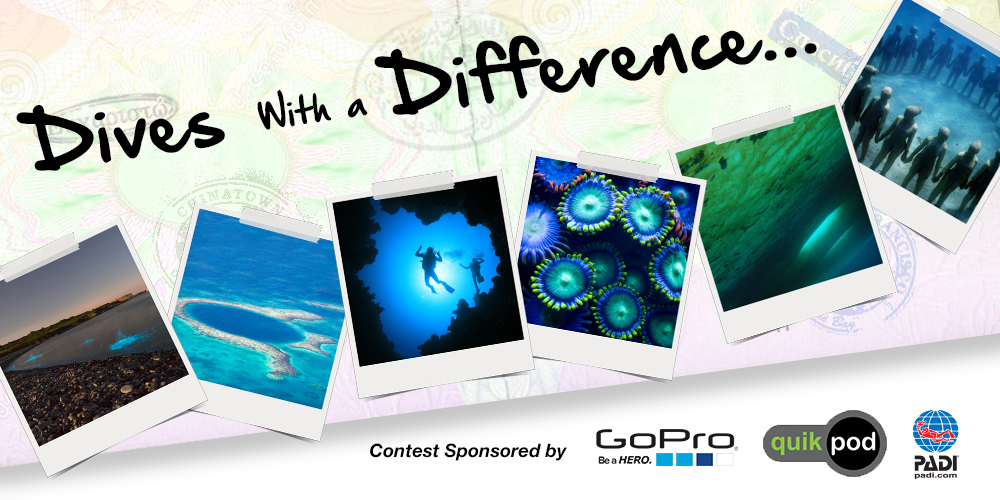 Congratulations to the recent winners of our Dives with a Difference contest!
For Dives with a Difference, we asked divers to send us pictures or videos of dive sites which are out of the normal scuba box – the places we don't always dive every day, locations that need specialist training to access, or simply those which are a one-of-its-kind in the world.
We received so many incredible entries – thank you to everyone who shared their dives in the contest. We shortlisted 10 finalists and asked YOU – the public – to cast your votes on which entry was your favourite…
1st Place – Joffer Fernandes, Brazil
Dive Site: Mina da Passagem, Brazil*
https://vimeo.com/130655983
Joffer intrigues us with his description: "Imagine an old trolley, taking you deep inside a deactivated gold mine. At the end of the track, after a short walk, an underground lake whispers an invitation to discover its submerged beauty."
Watch this space for a future blog article with even more details about diving the Mina de Passagem.
Joffer wins a GoPro video package which includes: One Hero4 Silver camera kit, 2X filters, 1 dive housing and 1 camera tripod.
*Diving in an overhead environment requires additional training and experience.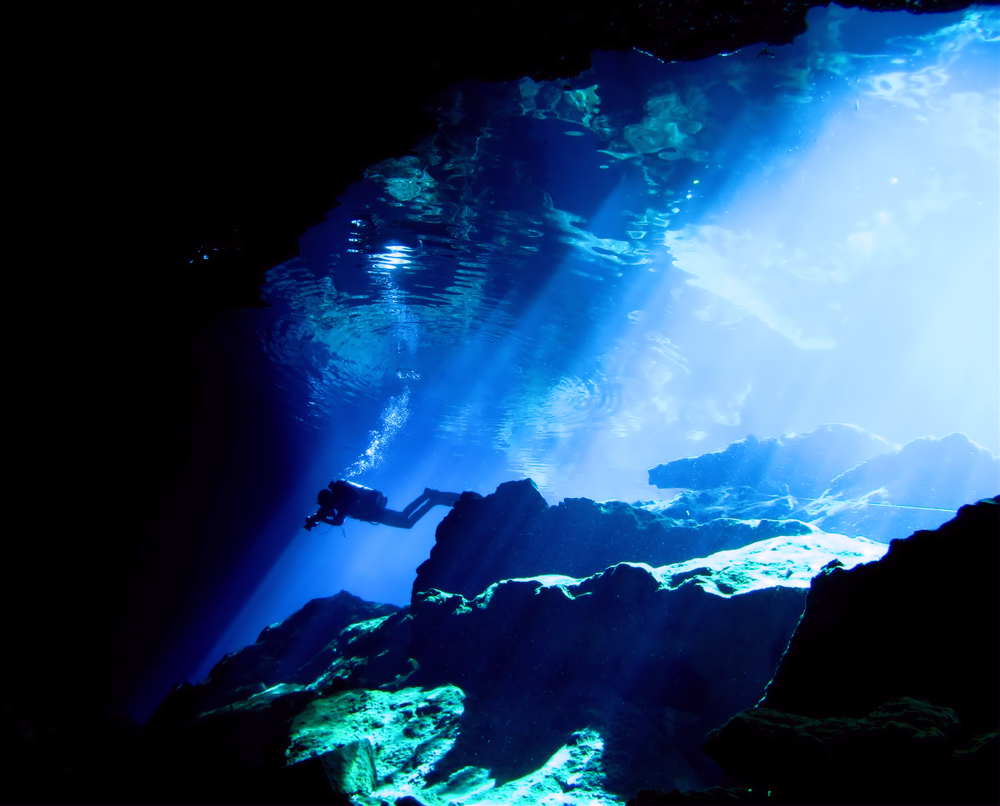 Dive Site: Chaak Tun Cenote, Mexico
Arthur told us a little more about this photo: "In this special day my guide picked me up very early and we were able to beat the crowds and dive on the cenote just for ourselves. When we were coming back from the first dive I looked up and saw this single diver coming into the water with the perfect light behind it. This was the moment I took this single photo. For the rest of the dives the entrance was just too busy and full of people coming in and out and that magical moment that I was able to capture was gone for the day."
Check out another PADI Blog article about diving the cenotes here.
Arthur wins a QuikPod DSLR/POV Ultra selfie stick and Floating Lanyard and a PADI Prize Pack.
3rd Place – Gašper Otorepec, Slovenia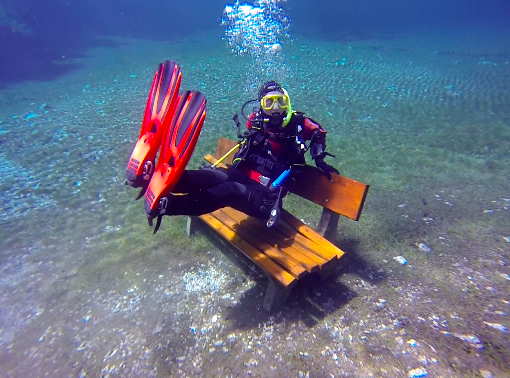 Dive Site: The Green Lake, Austria
We asked Gašper about his winning photo: "Each year the Austrian Green Lake fills with water from the melting snow high above in the Alps… Pathways and benches become an awesome underwater fun park with amazing visibility in cold water diving."
Gašper also shared a video of his Green Lake dive:
Gašper wins QuikPod DSLR/POV Ultra selfie stick and Floating Lanyard and a PADI Prize Pack
Congratulations to all three winners!