This article was written by guest blogger, PADI Regional Manager, Jonas Samuelsson.
During the 4-6th of June former Navy Seal Officer and PADI Assistant Instructor Walaa Wael Abbas broke the Guinness World Record for the longest dive in the history. Captain Abbas spend a total of 51 hours and 24 minutes at a maximum depth of 10 meters. The event was held in PADI 5-Star Sharm El Naga Resort & Dive Center's amazing facilities just 40 km south of Hurghada. Jonas decided to interview Walaa Wael Abbas and ask a few questions…
---
Congratulations Captain Walaa Wael Abbas to an amazing achievement. Over 51 hours underwater. My longest dive was 11 hours, you beat me with almost two days.
Thank you very much.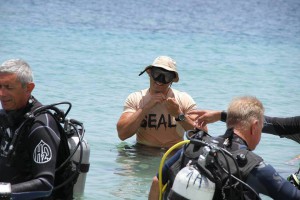 Where did you get the idea of taking the Guinness Record for the longest ever dive?
During Ahmed Gabr record deep dive I showed a few people that it's possible to eat and drink underwater and from there the idea came up.
How did you prepare yourself for the over two day long dive?
I trained physically each day to build up my strength, but more importantly was to train mentally. To learn to relax. I did some meditation training that helped during the preparation and during the dive itself.
What kind of equipment were you using?
I used an Ursuit Drysuit and Fourth Element undergarment plus a heating system.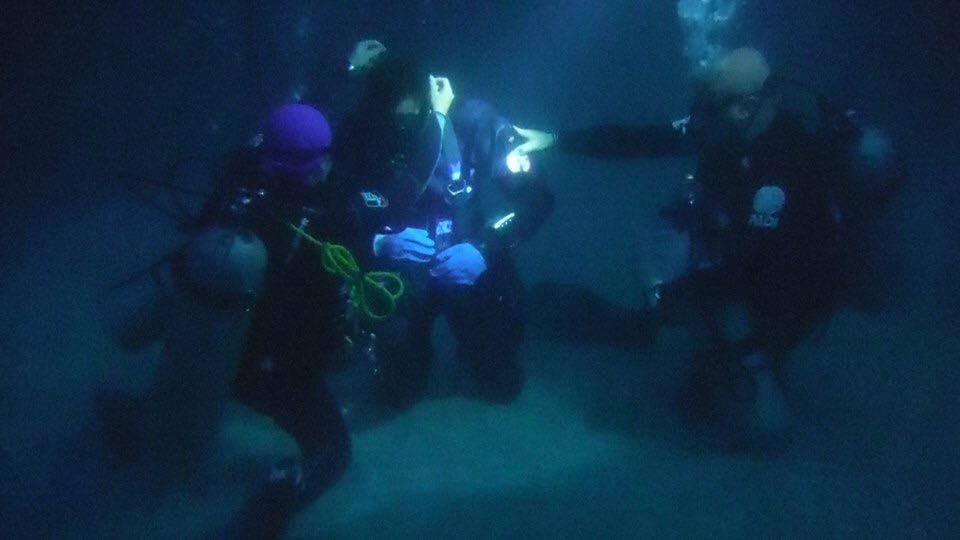 Was there at any time you thought about giving up during the dive?
Yes many times. I had to try to relax and meditate. I focused on keeping my body warm. My support was there during the complete dive. Without them it would have been impossible, My support crew gave me bags with hot water and a 'hug' when necessary. 
What stopped you from giving up?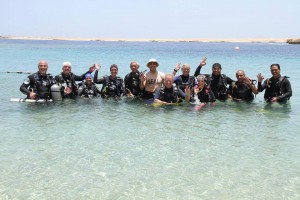 I looked at my support crew and I could never disappoint them by giving up. They did so much for me. I also looked at the Egyptian flag and was thinking of my country and the Egyptian people. I would never give up.  
Who was your support before, during and after the dive?
I had lots of great support. Many came from Top One Diving. Some of those were Davide Bastiani(IDC Staff ), Andrea Covelli (IDC Staff), Marcello Gatani (IDC Staff), Cristina Benvenuti (MSDT), Federica Ippoliti (OWSI), Fabrizio Giovagnoli (OWSI), Laura Cenci (OWSI), Vito Covelli (AI), Marco Nicotera (DM). I also had lots of support from DAN Europe and Dr. Massimo Pieri. Also big thanks to PADI 5-Star Sharm El Naga Resort & Dive Center where the event took place. 
Any tips to anyone who wants to try to beat your record?
Prepare well and bring some extra socks 

I plan to beat the record for the longest dive. I plan to dive 35 km on the 6th of August when the new Suez Canal is opening up.
Congratulations once again to you and your support team from all of us at PADI. Inspiring achievement.
Thank you. Great talking to you and hope to see you in Suez.