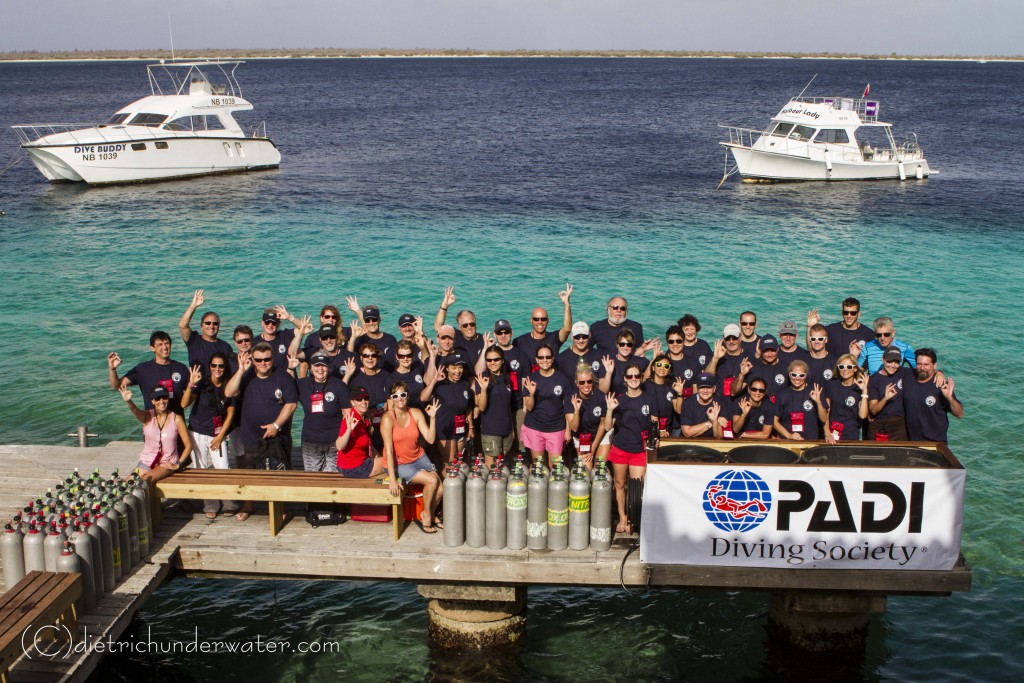 As I scan the terminal at the Flamingo International Airport in Bonaire, I see many of the Total Submersion attendees preparing for their flights home and I smile because most of them remind me of good times spent with great people.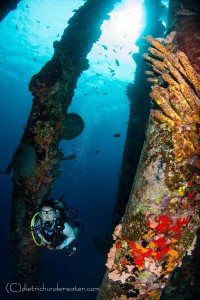 Right away I see John Landes, a PADI Open Water Scuba Instructor from Texas, sporting an ear-to-ear grin after winning the Grand Prize, an Aqua Lung Core regulator, in the week long Photo Safari scavenger hunt. John was able to capture beautiful photos of blue tangs, eels, a peacock flounder and spotted scorpionfish, in addition the island donkeys and goats that run free along the side of the road.
I also see Justin Williams, the first prize winner of the Underwater Treasure Hunt. He was able to locate the golden egg (it was really a painted rock) in a rock piling to take home a brand new Go Pro HERO4 Silver with built-in touch display.
In addition to the photo safari and underwater treasure hunt, the week was filled with seaside cocktail parties, barbecues, games and diving around the clock. Jimmy and Kimberly Stinson set the record with a total of 31 dives (each), all while attending just about every social gathering throughout the week!
As the saying goes, "Time flies while you're having fun." Well, time flew by and I'm sad to have to wait another year until I see the Total Subbers again.
I wanted to give a special thank you to Ted Foreman, Aqua Lung Regional Sales Manager, for providing demo gear throughout the week and entertaining guests with his stories and knowledge about diving. To Lana Sorrell, Medical Information Specialist, and Rachelle Deal, Vice President of Marketing at Divers Alert Network, for running the Rescue Diver events and providing a watchful eye on all the guests during the week. Another thank you to Craig Dietrich, Underwater Photographer for Sport Diver magazine, for capturing stunningly beautiful images of all the guests and brightening our week with his outgoing personality. Last but not least, a HUGE thank you to Augusto Montebrun and the Buddy Dive Resort dive staff for finding breathtaking dive sites and looking after all of us.
If you missed out on this year's shenanigans at the Total Sub event, don't worry because there is always next year. Learn more about joining PADI Diving Society.
– Adrianne Miller, PADI Staff