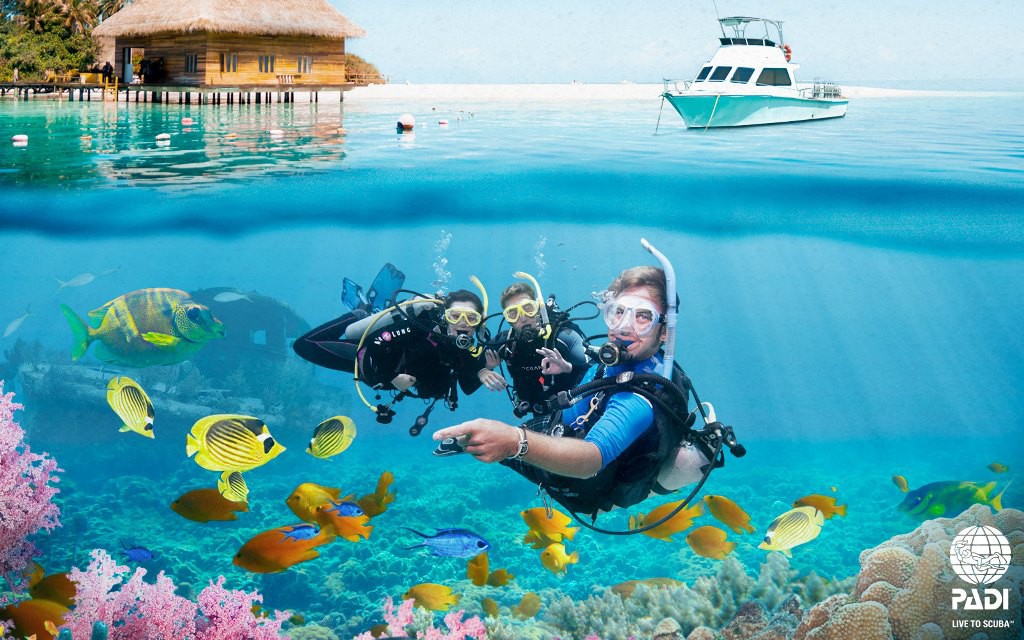 So, you're thinking about learning to dive. Congratulations! Some say learning to dive is the coolest thing they've ever done.
PADI has three options for getting started. You may be asking, "What are these options, and which one is best for me?" Keep reading for a summary.
1. PADI Discover Scuba Diving Experience
Who: You want to try diving to see if you like it.
Why: You need a little convincing before you sign up for certification.
What: You'll see and feel what it's like to wear scuba equipment. At your pace, you'll take your first breath underwater, in a pool-like environment, all while under the guidance of a PADI Professional. We think that once you try it, you're going to love it.
Next steps: If you decide you want to learn to dive, check out the options below.
2. PADI Scuba Diver Course
Who: You want to learn to dive, but you don't have time for the whole Open Water course.
Why: This is the "CliffsNotes" version of the Open Water Diver course. It comes with the caveat that you can only dive under the direct supervision of a PADI Pro, to a max depth of 12 meters/40 feet.
What: Comprised of some knowledge development, some time in the pool and two Open Water dives, it's the fast track to learning to scuba dive. The skills you master in this course can count toward the requirements for the Open Water Diver Course.
Next steps: When you have more time, you can enroll in the PADI Open Water Diver Course and complete your certification.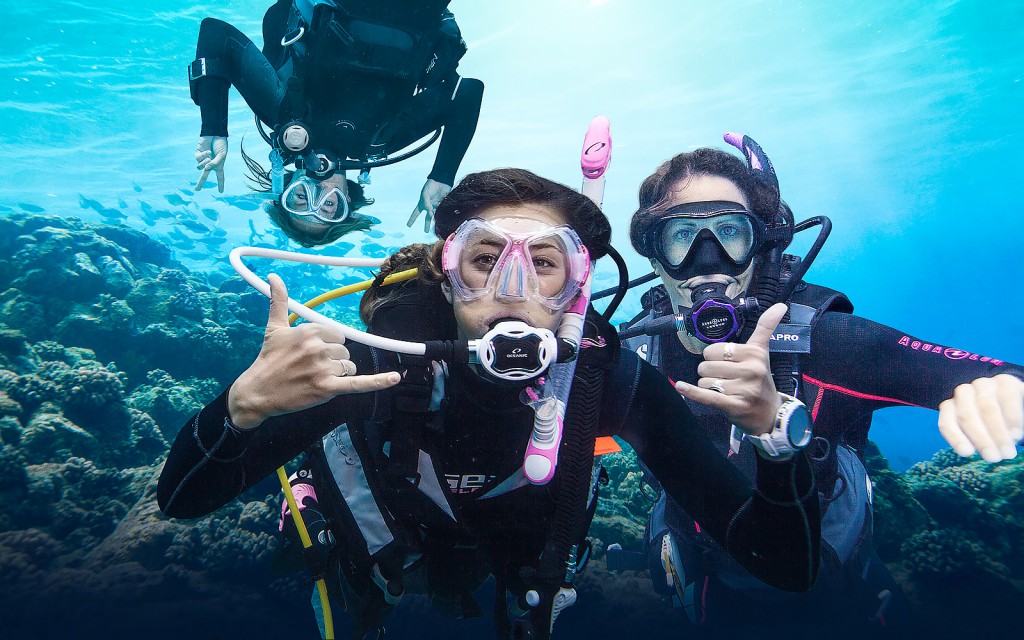 3. PADI Open Water Diver Course
Who: You're sold. You want to be a certified diver.
Why: This is where you earn a scuba certification, a certification that proves you're a diver who can dive on your own, without the supervision of a PADI Professional. You'll need this to buy or rent gear and to get air fills.
What: This course consists of Knowledge Development, Confined Water Dives, and Open Water dives.
Next Steps: Go diving!  The more you dive, the more experience you have, and the better diver you'll become. Once you're certified, you can check out other diving courses that interest you.
Depending on the level of certainty and your schedule, you now know three different ways to get started scuba diving!