This year, 18 July was a historic day for diving thanks to the support of PADI Dive Centers and Resorts and divers around the world. When the PADI organization put out the call for women and the world to join together for a fun day of diving, the response was overwhelming.
Early estimates indicate that more than 6000 divers participated for the inaugural PADI Women's Dive Day on 18 July 2015. Over 335 dives or events were scheduled across 65 countries, 25 states and all seven continents, although the dive in Antarctica was canceled due to weather.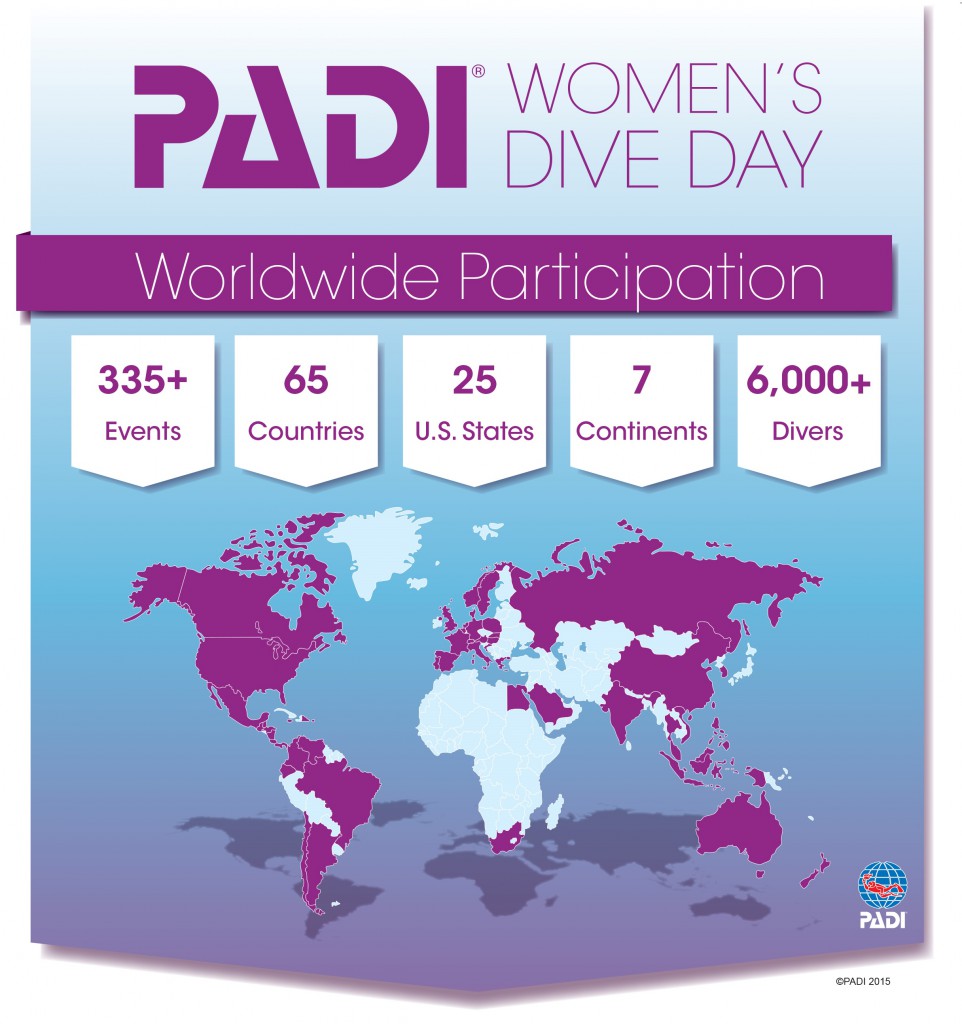 Events were literally all over the map, providing a range of activities to help divers get certified or refresh their skills before a fun day of diving. Women at Stuart Cove's Dive Bahamas, for example, were offered a complimentary day of diving which included a PADI ReActivate® option in the morning, shark diving in the afternoon and refreshments to top it off.
While some women wore special suits for sharks, others opted for more proper attire, like these ladies at the Aquatile Plongée event in France….

or like the participants in this fun fashion show at the Mermaid4Life event in Florida, USA…
PADI Americas held a headline event on Catalina Island, California to celebrate the contributions of women to scuba diving. Activities included an underwater photo booth, treasure hunt, gear demos and raffles.
For more PADI Women's Dive Day photos, check out the PADI Facebook album and share your own experiences in the comments below or by tagging photos and videos with #PADIWomensDiveDay on social media. If you missed this year, make sure you mark your calendars for the next PADI Women's Dive Day on 16 July 2016!
As Women's Dive Day shows, diving isn't a competition. It's a community. Join the community of PADI Divers by getting certified or explore other options in the PADI course catalog.