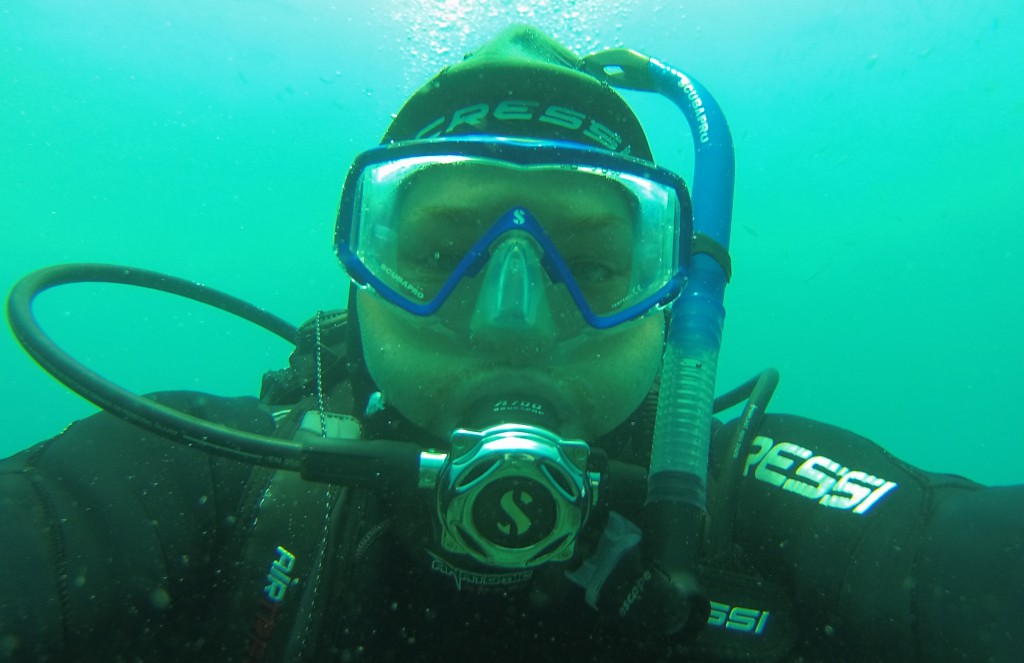 PADI recently interviewed Daniel Cotgrave, from Spain, who completed his PADI Rescue Diver course this summer. Read on to hear more about his experience of the course and why he would recommend it to other divers.

Tell us a bit about yourself?
I'm 35 years old and currently live in Spain where I have been for the last 10 years. I currently work in a local school taking English conversational classes to help kids improve their English pronunciation. Luckily this gives me a whole summer holiday to get as much diving done as possible.
When did you first start diving?
I started diving two years ago in Antigua. I was looking for activities to try out when not relaxing with a cocktail on the beach. The hotel had a PADI dive school and as I had enjoyed snorkelling for many years I decided to give it a try. I was instantly hooked!
What has been your most memorable scuba diving experience so far?
Whilst in Antigua I was circled by three Black Tipped Reef Sharks. Being inexperienced it got my heart pounding but I soon relaxed and started watching their graceful movements. It was at that moment I realised I wanted to take my diving further and experience more of what is out there.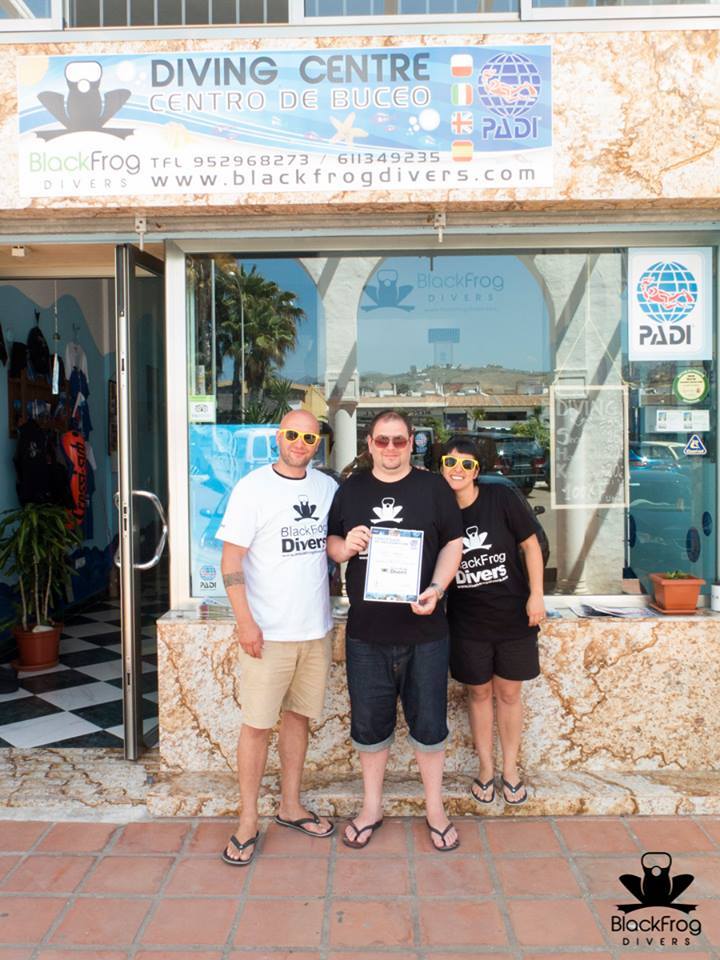 What sparked your interest in the PADI Rescue Diver course?
Rescue Diver was the logical progression to becoming a PADI Pro, which is my ultimate goal.
What part of the course did you find the most fun?
I think the most fun was getting to know my instructors. Although the course has serious elements, in our down time we had a great laugh. I'd like to thank Marcin and Sara from Black Frog Divers in Torrox, Spain who I now class not just as instructors but as great friends.
And the most challenging?
Luckily (or unluckily) I did the course during some challenging weather. Although it took its toll on me physically I think in the long run it has given me more confidence.
What new skills or knowledge do you think you'll take away and benefit from most?
I think the most important thing for me was being calm in a stressful situation. Rather than jumping straight in, take a step back, assess the situation and help in the best way you can.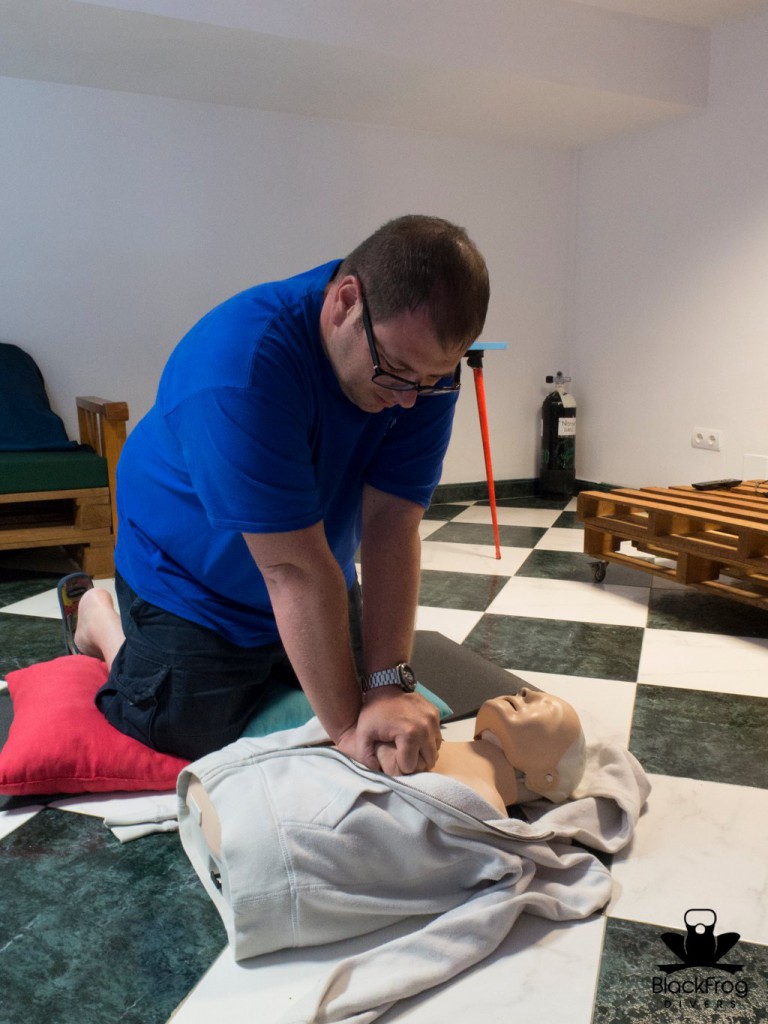 How much more confident do you now feel that you'd be prepared to assist in a diving emergency?
Infinitely more confident. I really believe that should a situation arise I'll be able to assist and possibly make a difference to someone's life.
Apart from rescue techniques, do you feel the course helped you develop other skills as a diver, too?

Of course. Any time I spend in the water doing something more technical gives me more confidence, this is why I like to take courses and improve my abilities.
What would be your tips and advice to other divers who are thinking of becoming rescue divers?
Go for it! It is a really interesting course and has made me feel a lot more confident and aware of any issues that may arise.
Do you plan to continue your scuba training now that you're a PADI Rescue Diver?
I recently started my Divemaster course and hope to be a PADI Pro very soon!
---
We wish Daniel the best of luck with his PADI Divemaster course! If you feel inspired to take your diving to the next level, contact your nearest PADI Dive Center or Resort to book your course.