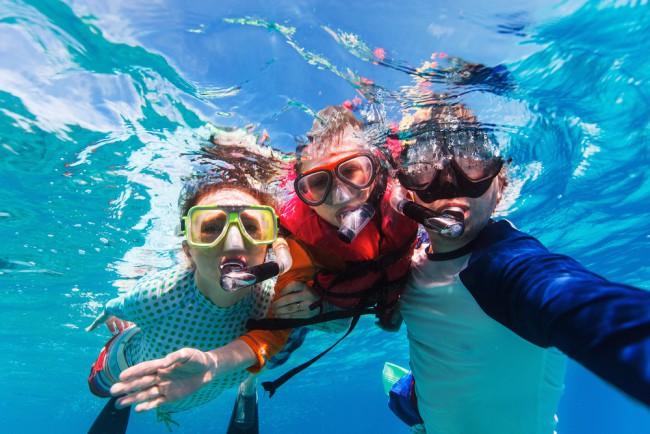 Ask anyone who has been lucky enough to dive with family and you'll find a common thread in their responses:
"It brings us together."
The shared adventure of scuba diving brings kids and parents together in a way few other activities can match. But before diving right in, consider these suggestions to get things going smoothly.
No matter how keen you are, don't push kids into diving.
Let them show interest on their own accord. Regale them with stories of your adventures and expose them to the wonders of the underwater world, but let them tell you when they're ready to learn to dive. They will.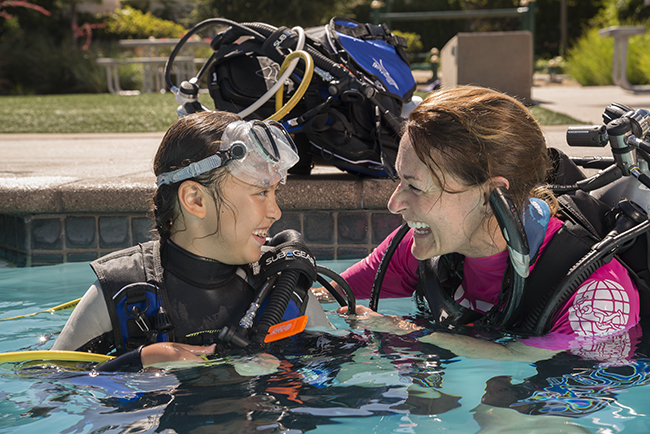 Have an experienced PADI Instructor with relevant experience train your kids.
Don't go on the same course. Even as an experienced instructor, I chose (carefully) to have someone else train my kids. This eliminates a bunch of potential issues with "overly" caring well-meaning parents interfering with the learning process and "overly" sensitive kids reacting to what seems like criticism from a parent or guardian.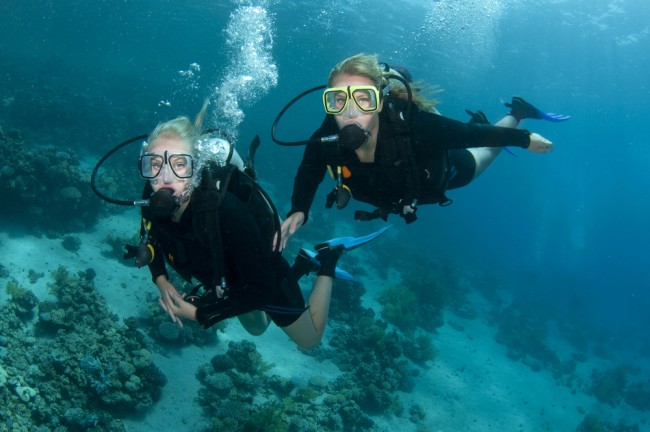 There are a lot of ways to enjoy the underwater world, pick one appropriate for your kids.
There is great fun and discovery to be had with just a mask, fins and snorkel. Kids as young as eight can sign up for a PADI Bubblemaker experience, which allows them to experience breathing underwater in a shallow, controlled environment. PADI Seal Team keeps them busy with a series of Aqua Missions in a pool. When they turn 10, they're old enough to earn a Junior Open Water Diver certification.
Diving can be as easy as a walk in the park or as challenging as climbing K2. Make sure the dive is appropriate for your kids. A ten-year-old will be enthralled on a shallow house reef but an experienced teenager will need something a bit more challenging. Pick the dives carefully and don't hesitate to share your concerns and desires with the PADI Pros responsible for dive planning.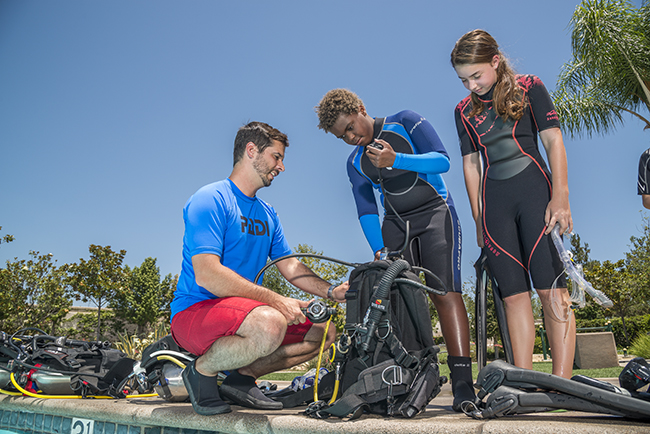 Get quality gear that fits kids well.
There is nothing worse than a first experience underwater with a too-big, leaky mask. Except perhaps for a pair of blister-inducing fins.
Do your homework.
A bit of research will pay off in spades. Make sure your dive destination is geared up to cater to kids. It won't take long to find out; dive centres and resorts will likely have a section on their website that makes it obvious they love diving with kids and families. These will be among the best places to go for family fun. You can also check out these tips for finding a kid-friendly resort.
Don't travel too far with young kids either. A warm-water destination without a long, tiring flight is ideal. Kids may not fully appreciate the wilder, more remote destinations just yet. Sunshine, a pool, ice cream and a nearby coral reef off the sandy beach will keep kids excited for days.
Here's hoping you'll join the ranks of the fortunate families who find a world of fun and shared adventure in the underwater world. If you have any questions about diving with kids or PADI's Youth Programs, contact your local PADI Dive Center or Resort.