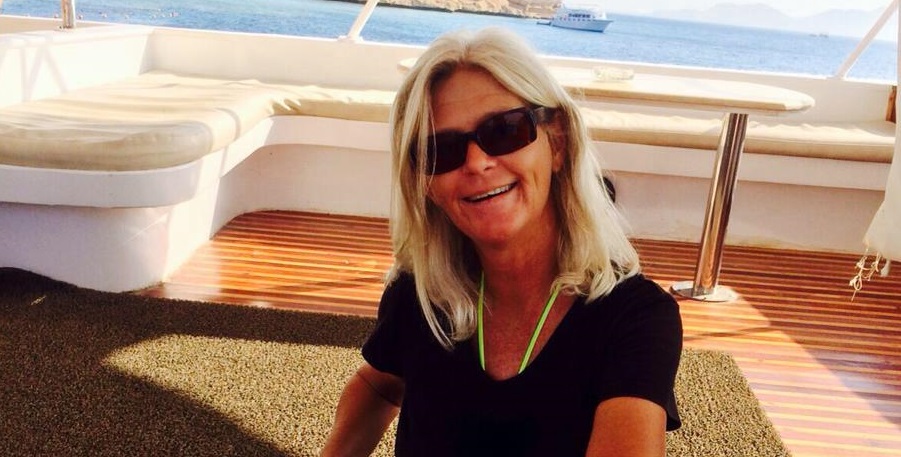 Chris Azab, a highly experienced PADI Course Director and Tec Deep/Trimix Instructor, has been diving "a long time". With an impressive 11,000+ dives in her logbook, she's no stranger to the PADI Professional lifestyle, conducting Instructor Development Courses in the Netherlands and Egypt and teaching in her mother tongue of Dutch as well as English, German and Arabic.
Earlier this year, Chris was awarded the status of "2015 Elite Instructor" by PADI; an award which recognises the achievements of PADI's top performing instructors around the world. PADI Regional Manager Teo Brambilla caught up with her to learn more about her achievements as a PADI Pro, and what My PADI means to her.
---
What inspired you to become a PADI Professional?
Ever since I started diving in 1998, I've loved the underwater world and its beautiful creatures. I wanted to show them to other people, so in 2001 I became a PADI Pro.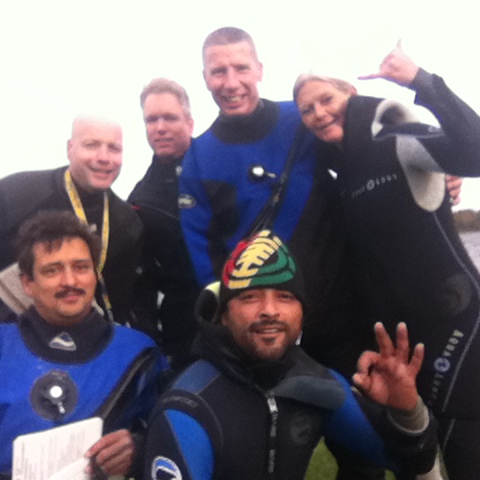 How do you think you've changed – personally and professionally – as you've moved up the ranks to become a PADI Elite Instructor?
Personally, I've changed my whole life! I was working for a banking and insurance company, and chose a different lifestyle. Since 2004 I have been working full time in the diving industry, making people happy. I'm always proud of what I'm doing; working as a professional teacher, thinking positively all of the time – that's how I reached the PADI Elite Instructor status.
Which PADI courses do you enjoy teaching the most, and why?
I love to teach new PADI Instructor candidates, that's why I became a PADI Course Director – I see so many positive changes in people. Another favourite is the Tec Sidemount course, it's great to do dives with more tanks on the side before moving on to further Tec courses.
What do you consider your greatest achievement in your diving career?  
Becoming a Silver PADI Course Director and PADI Tec Trimix Instructor. One day I hope to achieve Gold status, and then Platinum. Teaching people is my passion!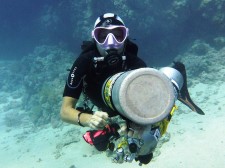 What does diving give you that nothing else does?
During diving, it's the silence… and then after each dive I love the smile on each diver's face. And that's the same for teaching, as well – seeing that smile.
Did you have to overcome any fears, challenges or obstacles to get where you are now? 
When I started my PADI Advanced Open Water Diver course, the Night Adventure Dive was mandatory, but I really didn't want to do it. I reached two meters and quit the dive, but I still wanted to become an Advanced Open Water Diver… My PADI Instructor took me to Marseille, France, and let me try it again. I succeeded – not with pleasure, but I did it. The next night dive I booked was during a holiday in Egypt, and from that moment forgot my fears and I've found night diving great ever since.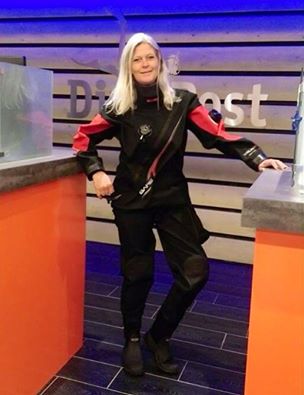 Do you believe you change others' lives through teaching scuba diving?
Absolutely. Students change from shy to confident, and I've had students suffering from depression turn into positive and active people. Some become PADI Instructors, quitting their jobs and travelling around the world. Some even started their own PADI Dive Center. I've given students the power to overcome any fear, I've given disabled students freedom, and helped people become positive. That's why I want to do this job as long as I can – it's amazing to change lives.
How does it feel to be recognised as one of PADI's Elite Instructors in 2015?
It's a result of hard work… being a real PADI Professional with quality teaching. I'm proud of it!
What would you say to other PADI Instructors hoping to become Elite Instructors? 
Follow your heart and your dream. You are your only limit.
And finally, what does "my PADI" mean to you?
"My PADI" is my way of living. It's a lifestyle, supported and promoted by PADI and I'm proud to be a part of it. I want to follow this lifestyle as long as I can. It's not always easy, but I'd still choose this life. It's an adventure as well, so let's go for it. I remember the words from my PADI Open Water Diver course a long time ago and they still count; meet people, go places and do things. So, for now, I'm on my way to Malta…
---
If Chris's story has inspired you to take the next step as a PADI Pro, find out more about PADI Professional courses here.
Find out more about Chris Azab via her website.