Get involved with PADI Women's Dive Day this year at one of the numerous events being held around the globe in order to help build awareness and engage more women in diving. It's a great opportunity to get fellow females, friends and family members in your life together for a fun day of scuba!
In anticipation of the event on the 16th of July, we spoke to Nancy Abd El Wahab, PADI Course Director at Dahab Divers in Dahab, Egypt.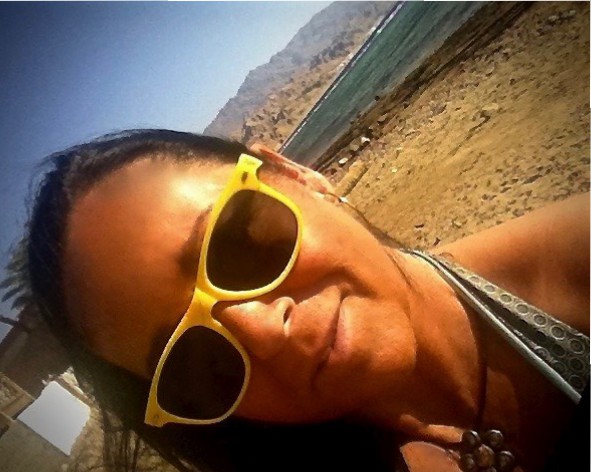 Nancy why/how did you become a PADI Diver?
When I was a teenager I was a competitive swimmer and I loved watching documentaries about the ocean, like the ones by Hans Hass. Due to my fascination with the underwater world, my parents gave me a diving course as a Christmas present at the beginning of the 1990's. I remember it vividly; it was January and we went to a lake in Germany, the water was 4 degrees, there was limited visibility and I was wearing a suit too big for me with broken gloves. Nevertheless, I absolutely loved it!
What does PADI mean to you?
PADI opened up the possibility for me to follow my dream to teach others to become divers and to even teach scuba diving instructors. PADI has always supported my work and the educational system is just fantastic. For me, PADI stands for education, adventures, conservation, empowerment and transformation.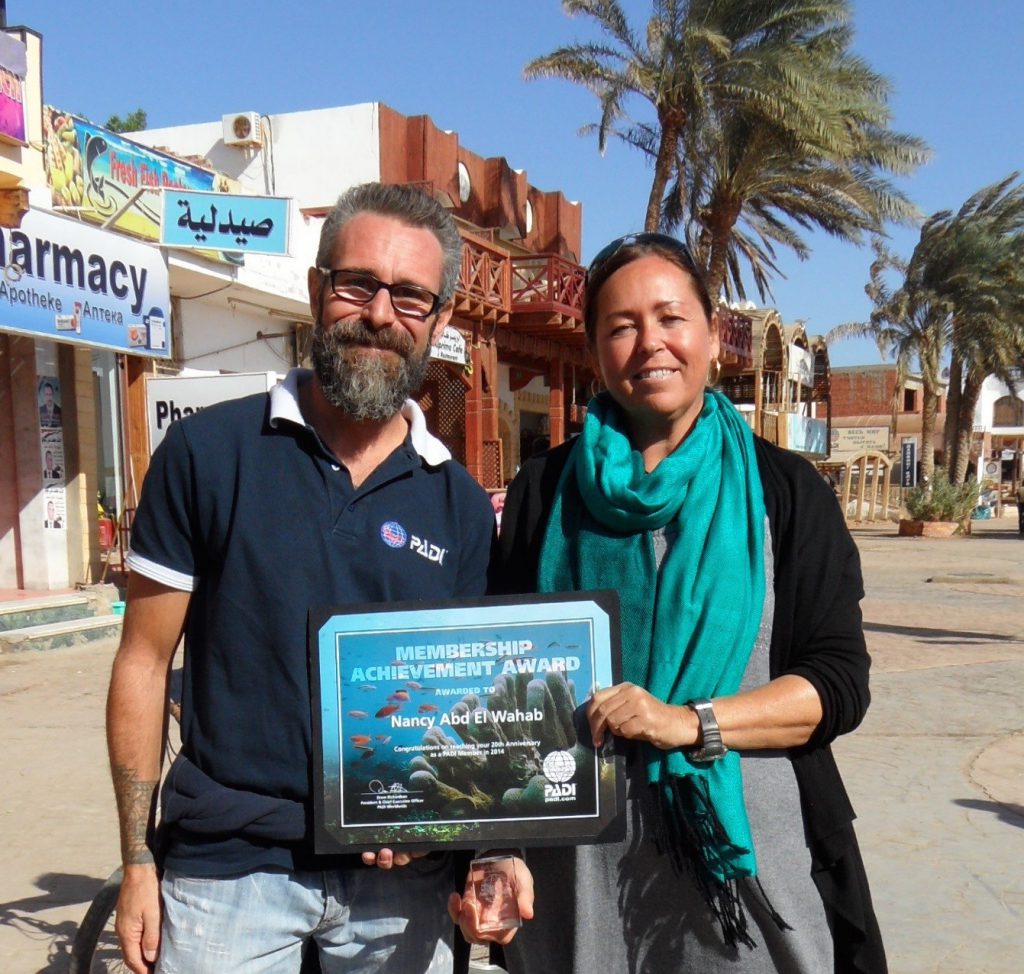 What does it mean to you to be a female diver?
Personally, I would like to see more women at higher professional levels of diving. It is already happening in so many areas of diving, such as technical diving, recreational diving, freediving and hyperbaric medicine, to name a few. Women are excelling in areas that have previously been home ground to men. Thus, I am very proud of being a female diver, PADI Instructor and PADI Course Director. I hope that through the passion I have for diving and teaching I can inspire other women.
What is your dream dive?
Definitely Sharks Reef at Ras Mohamed (Egypt), especially during summer because of all the diversity, the unbelievable amount of fish and the amazing colours you can only see in the Red Sea.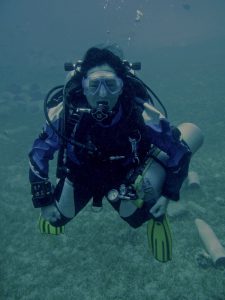 Best moment in diving?
I have had many great moments, but by far the best moment was when I took my daughter, Samra, the first time diving, when she was 8 years old, for her PADI Bubblemaker program. Now she is nearly 20, a Tec diver and she will start her PADI Instructor Course with me this summer.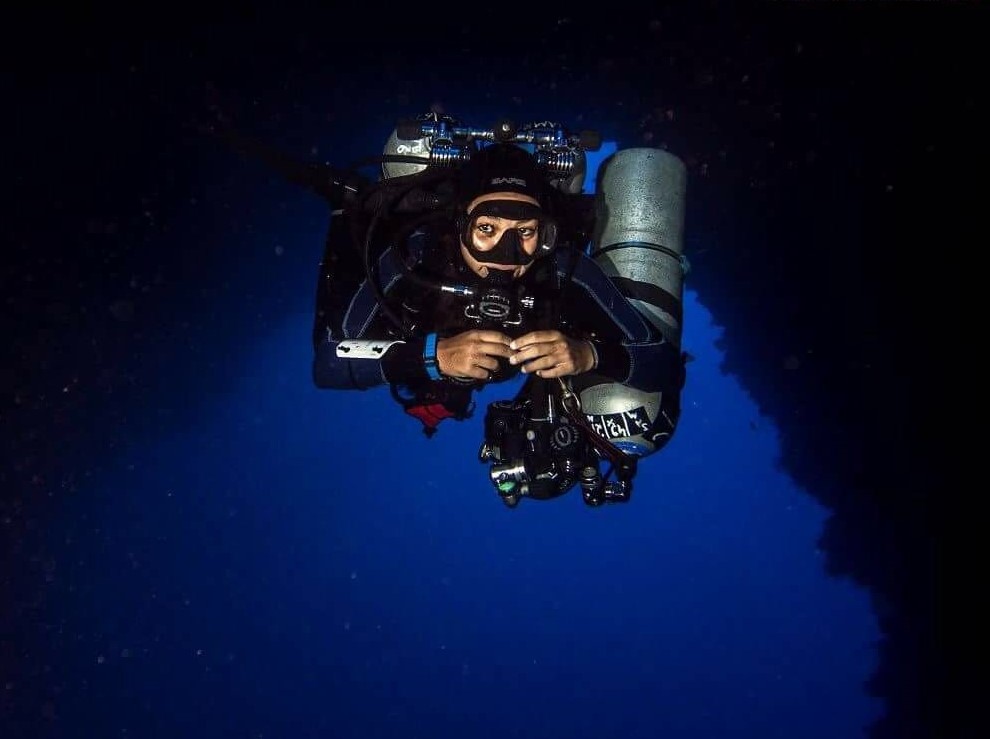 As a PADI Instructor, do you have any suggestions for divers for PADI Women's Dive Day this year, and what are your plans?
In Dahab I would like to get all my female PADI Instructor friends together to off the PADI Discover Scuba Diving Experience for women only. I believe it is very inspiring and empowering for women to see other women working as Instructors and taking an important role in the diving industry. Since it is one of my life's greatest pleasures to dive with my daughter I would like to encourage other female divers to take their daughters diving too on this special day.
What do you feel are the most important challenges and opportunities facing women in diving?
I think, nowadays women are more accepted in the diving industry/world. When I first started diving in Germany women were definitely not given the opportunities that they are given today. However, I still see many countries where female divers are an exception because of cultures where it is not common that men and women participate in the same activities. I believe that we need to find ways to teach more female divers in these cultures and countries, who can then become Instructors. These women can go on and help encourage other women to dive.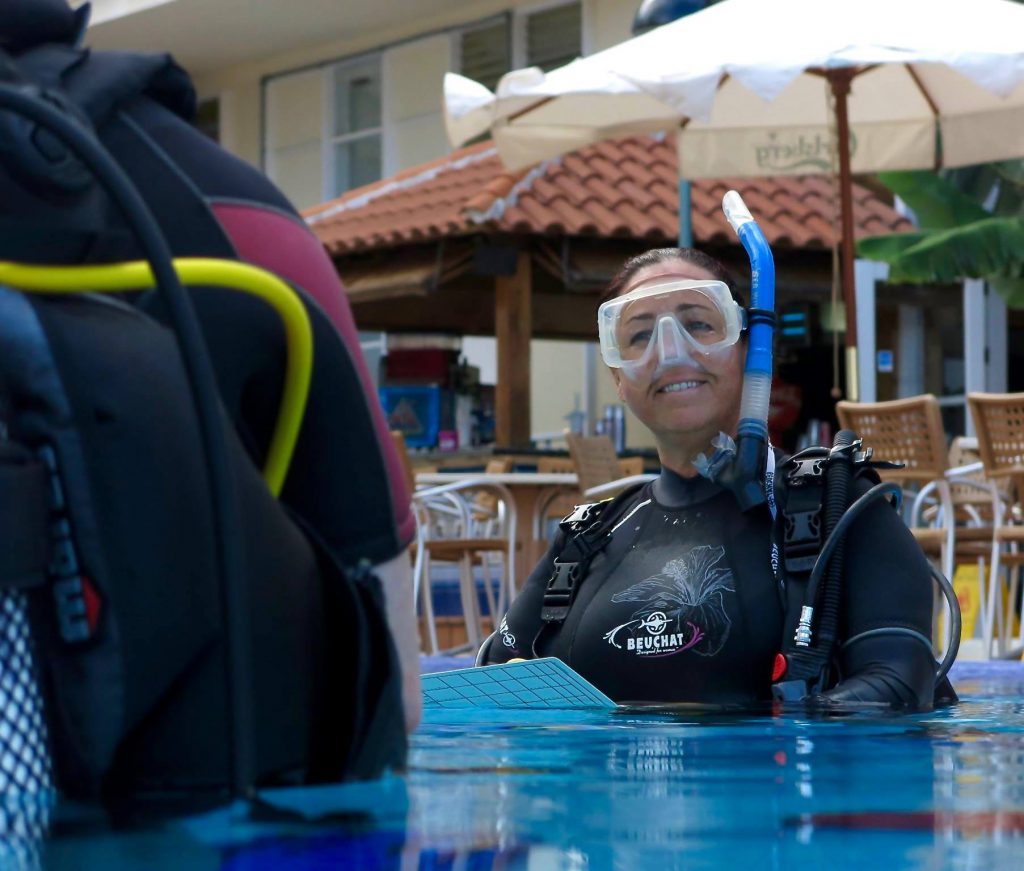 Tips to women thinking about a career in diving?
As a male dominated industry, women do face some additional challenges to overcome, so one of the most important tips is to not be intimidated. Also, know yourself and have self confidence in yourself and your capabilities. Furthermore, a very useful and great tip is to find a female mentor that can help you answer all your questions, someone you can look up to and that might understand the struggles you are going through. Another thing that was very beneficial to me when I started my diving career is to become friends with many professional female divers, not only recreational diving but also in technical and freediving. This way, you have a group of friends who understand your new life. Moreover, one of the most important aspects of the diving industry (which applies to women as well as men), is networking. Try to do that as much as possible; it's about who you know. Finally, do your research about which diving centre you want to go to. Check their reputations, sponsorship, internship opportunities, career options, instructors and ask people who have dived with them before. This is extremely important since your standard of education will depend on them.
 Inspired by Nancy's story and want to get involved in a Women's Dive Day event near you?
Contact your local PADI Dive Centre or Resort to see if they are holding an event, or find a listed event and more information at padi.com/women-dive