Blessed with beautiful coasts, remote islands and eight dedicated marine reserves and parks, Portugal is a stunning place to learn to dive and continue your dive experience and education. The vibrant waters of the Atlantic Ocean are home to some incredible marine life, and scuba diving here is your opportunity to spot some of the big stuff, from manta rays to a range of sharks, whales and dolphins. The superb volcanic underwater topography also makes diving in these waters a unique experience. Whether passing through caverns or investigating wrecks, Portugal has something for every level of diver.
Lisbon – Sesimbra & Peniche
The capital of Portugal is the perfect place to base yourself for a range of underwater explorations. Situated just 40 kilometres away is the beach town of Sesimbra. Here, the beaches are sheltered from the north swells and can be dived year round, including the Luiz Saldanha National Park, which covers an area of approximately 53km2  and is home to more than 1,000 identified species.
Peniche is a little further from Lisbon, about 90 kilometres, but is well worth the visit, paricularly the Ilhas Berlengas nature reserve – the oldest natural park in mainland Portugal. Comprised of three inlets, each offer amazing and unique flora and fauna experiences. To get the marine reserve you'll need to head there from the Peniche Fort, which served an important role in Portuguese history.
Algarve
Situated along the southern portion of Portuguese coast, the Algarve is as much renowned for its picturesque clifftops with sheer drops to sandy beaches as the incredible scuba diving on offer. Search for giant squid camouflaged amongst the swim-throughs on a night dive in Lagos, or head to the stiking Smugglers Cove in Portimão to find cuttlefish, nudibranch and schools of bream and damsel fish.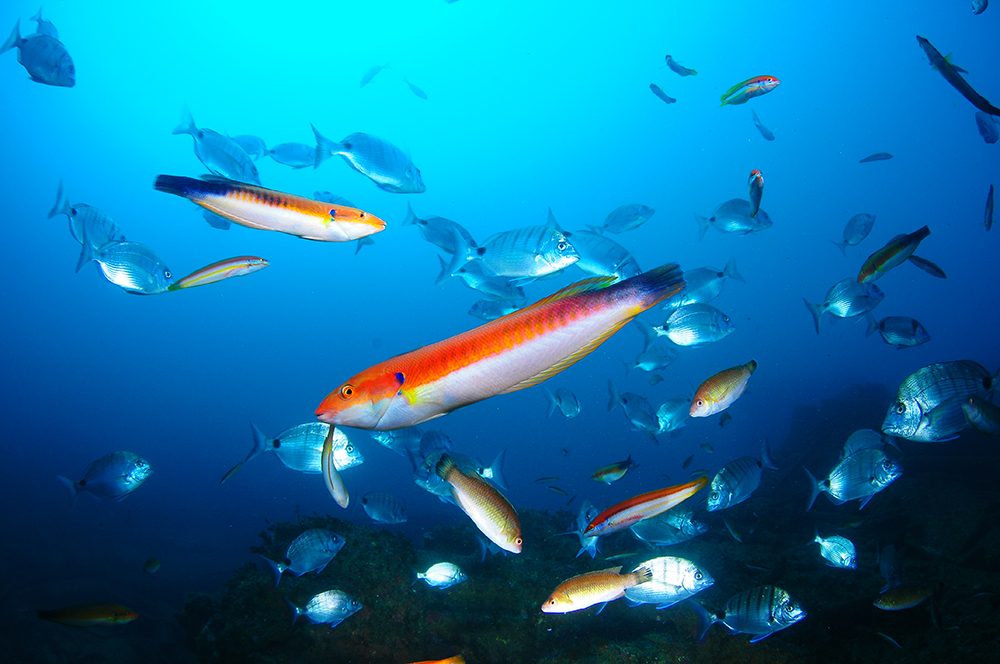 Don't miss these must see islands: Madeira & The Azores
As autonomous regions of Portugal, the island of Madeira and the Azores should be included on every bucket list. Located in the middle of the crystal clear Atlantic, these islands often see pelagic species passing through, including whales and dolphins. The islands are full of biodiversity swimming amongst volcanic peaks, grottos and shipwrecks or taking shelter in the jade green bays.
Don't forget that you can start the knowledge portion of your PADI Open Water Diver course from the convenience of your lounge room! Complete all your theory sections at you own pace beforehand with either PADI eLearning or the PADI Open Water Touch, and this will mean more time spent in the waters off the Portuguese coast!
Contact a PADI Dive Shop in Portugal to find out more
Mainland Portugal
[unordered_list style="star"]
[/unordered_list]
The Azores & Madeira
[unordered_list style="star"]
[/unordered_list]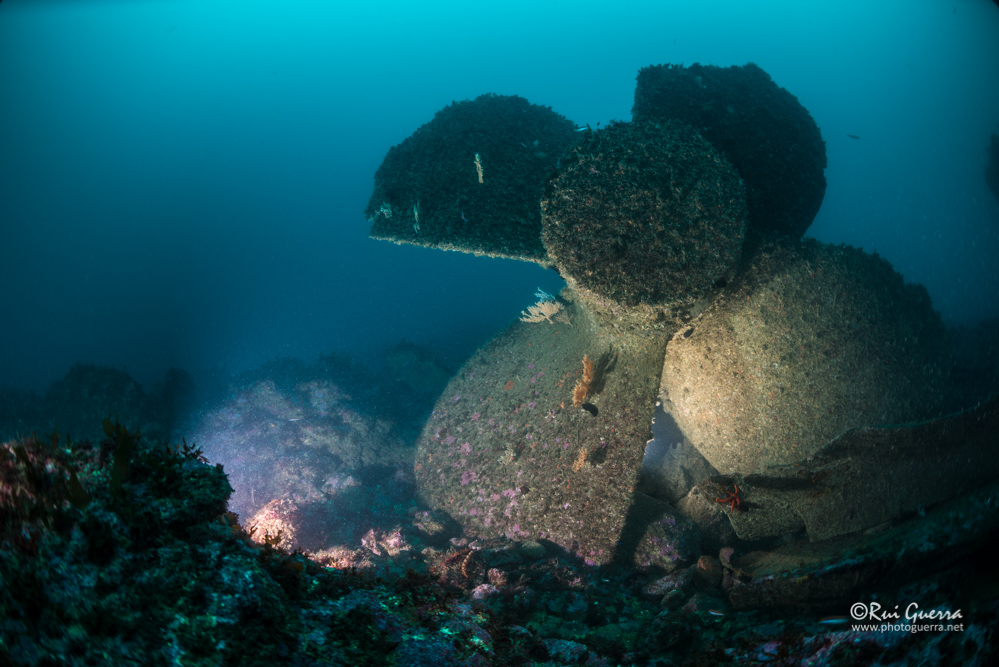 Photos courtesy of Pedro Oliveria, PADI Course Director at Haliotis.