Last year was the inaugural PADI Women's Dive Day, an initiative aimed at closing the gender gap in diving. During this first year, there were 335 events hosted in 65 countries, with over 6,000 total divers. On July 16, 2016, the second annual PADI Women's Dive Day was even more successful. The number of events doubled to 703 and took place in 77 different countries.
In this post I'll share my own diving experience on PADI Women's Dive Day as well as share some great photos submitted by PADI members and divers.
My PADI Women's Dive Day on Catalina Island, California
I was lucky enough to get to go to an event hosted by Ocean Adventures Dive Co. and Miss Scuba. The day started with a ferry ride to Catalina Island, California, where I met up with the other women attending the event. I had come alone, but a few minutes into the ride I had already started feeling like these people were my friends. Our hosts also passed out goody bags filled with shirts, jewelry, hairbrushes, and other fun stuff.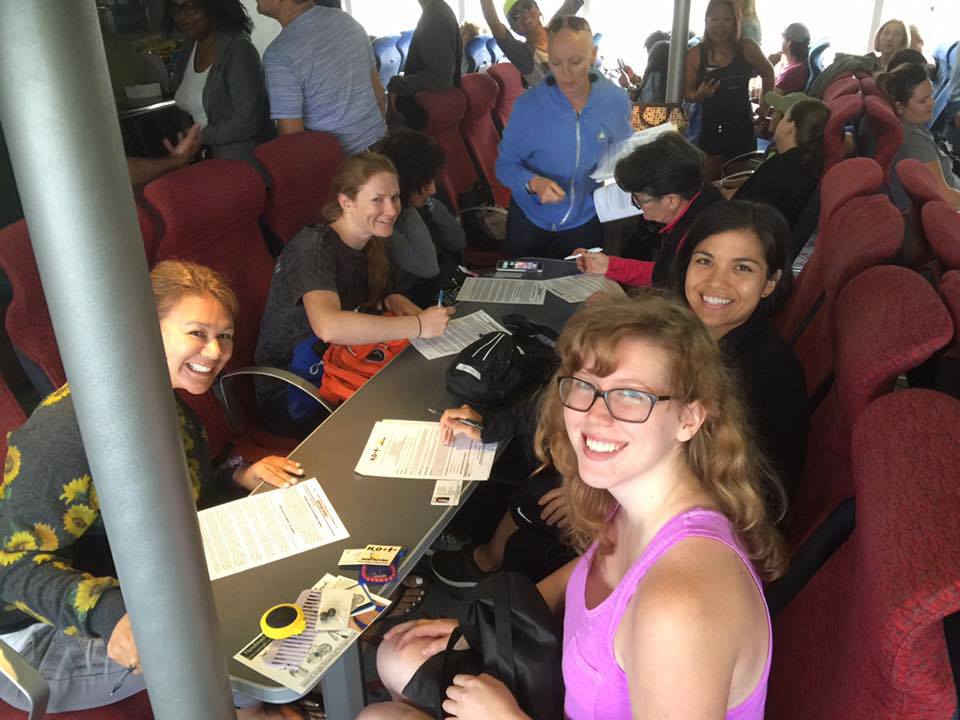 Once we got to the island, we walked across Avalon to Casino Point to dive at the underwater park. Before getting in the water, we warmed up with some yoga near the ocean. It was my first time doing yoga, but balancing on the rocks to stretch and look out at the waves was more invigorating than I expected it to be.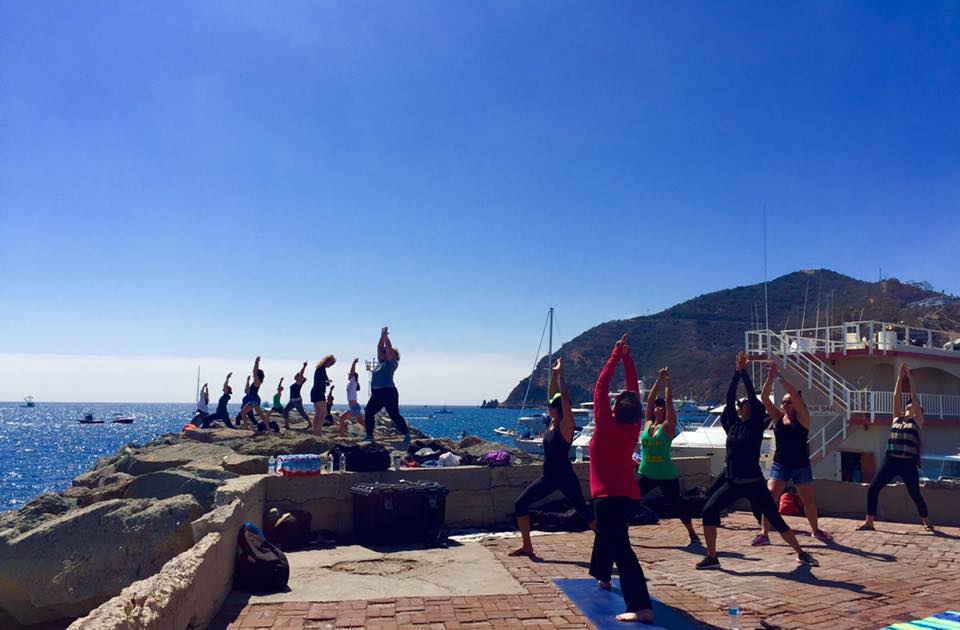 After a great yoga session, we were all ready to get in the water and start our dives. Garibaldi were everywhere, and we were able to spot a few octopuses hiding in the rocks as well. As we explored the kelp beds, we discovered some large sea bass waiting just under the thermocline, allowing us to take their picture before slowly swimming off.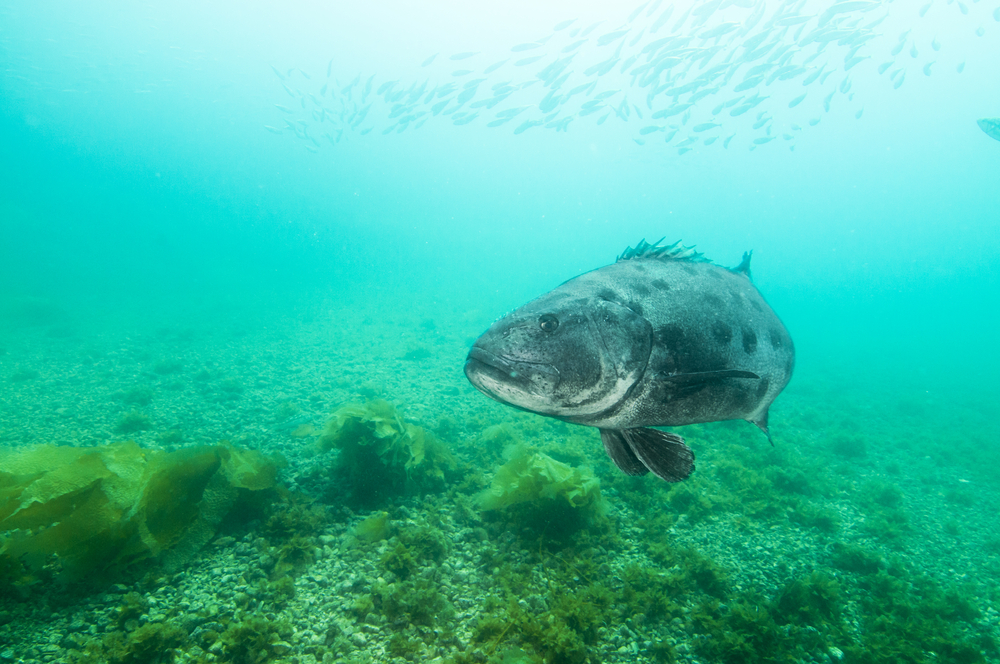 After our dives were over, we grabbed some food and then sat in a circle to share chocolate and stories about our diving adventures. We each told our favorite dive story, ranging from how one woman got certified so she could be in a movie to the time Szilvia Gogh witnessed the rescue of a whale calf.
I had a great day in Southern California, and it was even better, knowing that around the world, other divers were also celebrating the same event!
Photos from PADI Women's Dive Day Events Around the World
Happy divers in Jaz Beach, Montenegro (photo by Ivana Orlovic):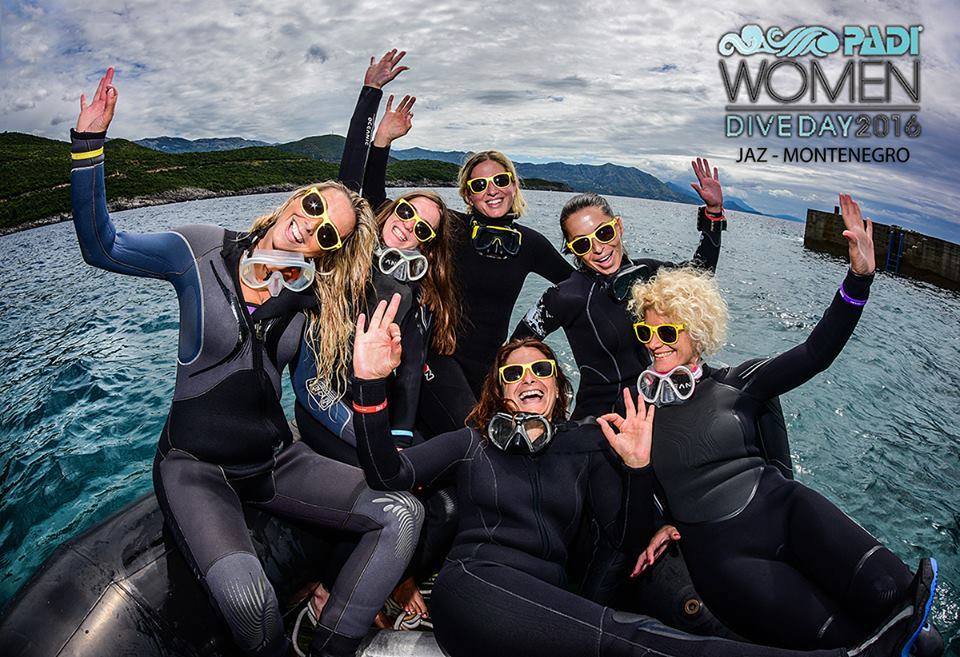 Lots of enthusiasm at Dive Nicaragua: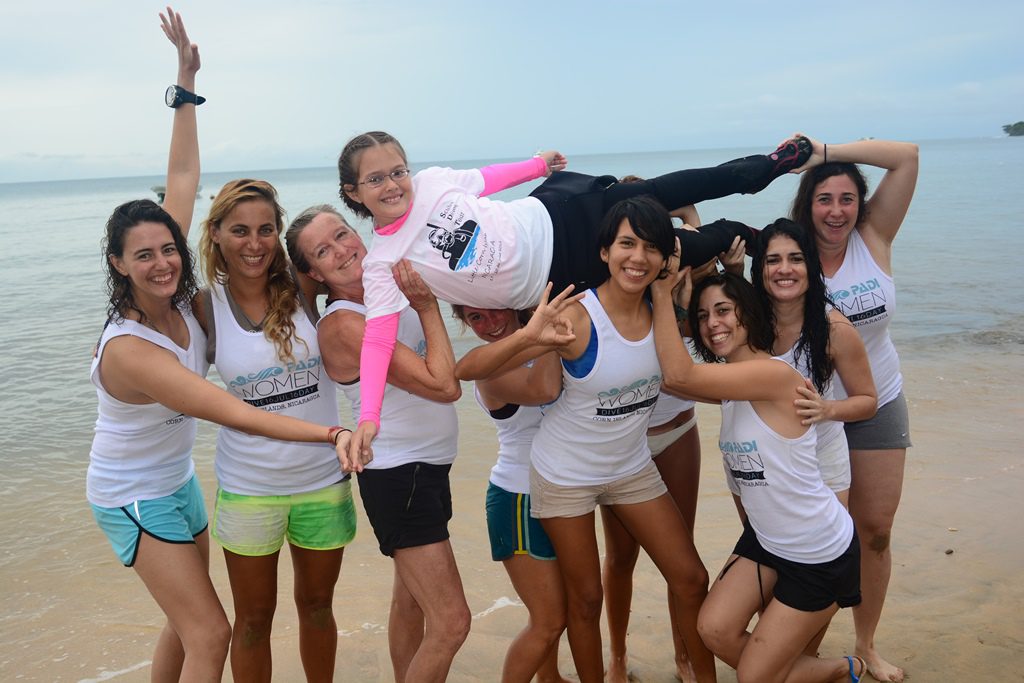 The women at Pro Dive International at Royal Hideaway looked great: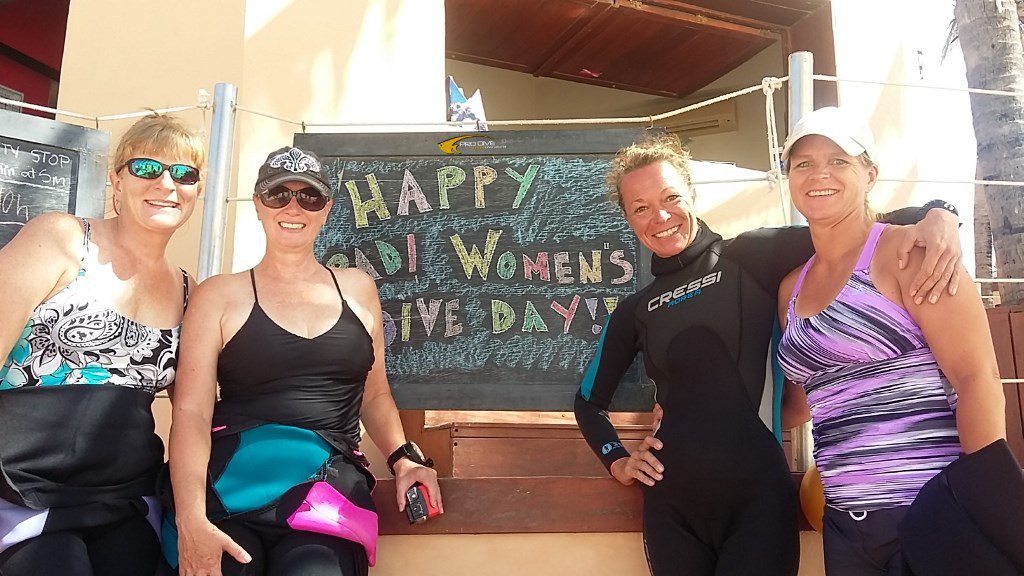 Fantastic group of divers at Poseidon Dive Centre in Protaras, Cyprus: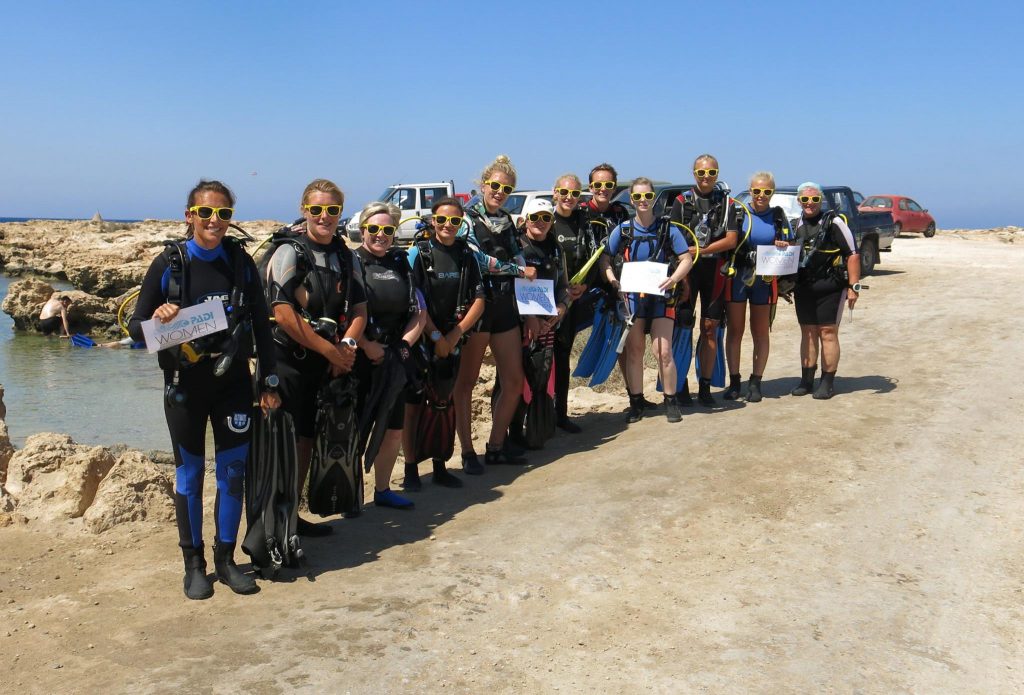 Women (and men) all dolled up at the Master Divers' event in Koh Tao, Thailand: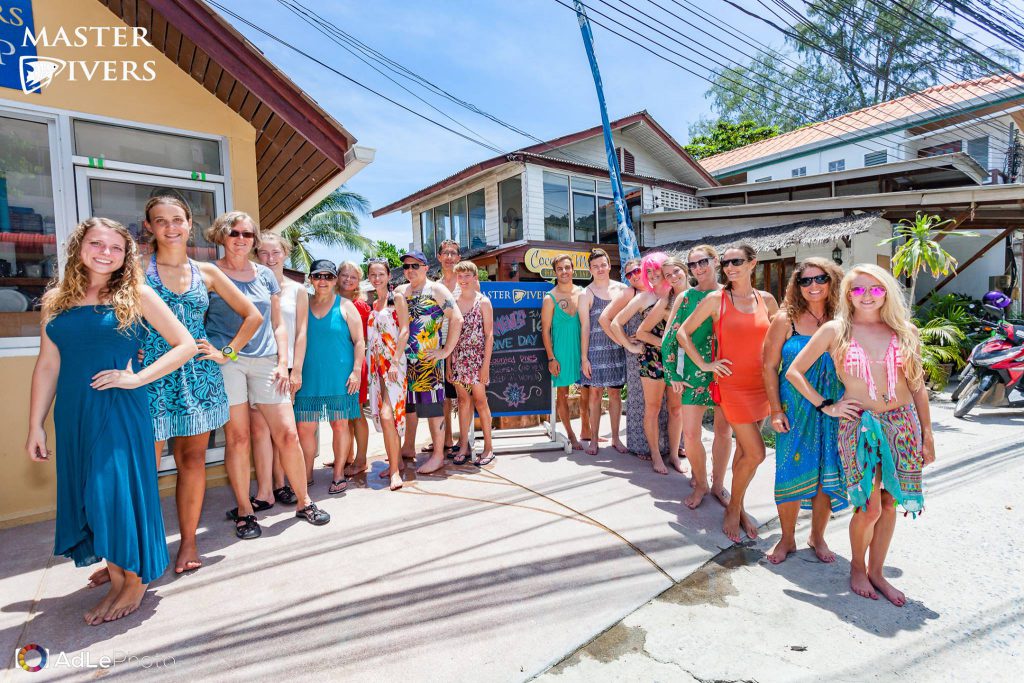 Check out even more photos in our PADI Women's Dive Day Facebook album. Got any Women's Dive Day photos or stories? Make sure to tag them with #PADIWomen so we can see them.