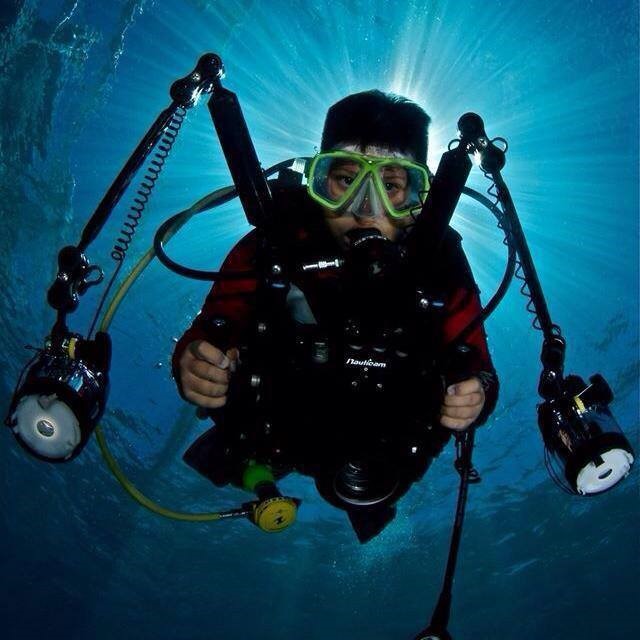 During the Malaysian International Dive Expo (MIDE) we were lucky enough to sit down with guest speaker Garri Tadlip. He may only be 14 years old, but Garri has already accomplished so much with his underwater photography. Some achievements that Garri has under his belt include, winning the 2013 Splash NUDI Underwater Shoot Out, placing 2nd at the Panglao International Dive Fiesta in May 2013 and the Anilao Underwater Photography Competition Festival in November 2016. By talking at MIDE Garri hopes to "show the audience the amazing beauty and wonders of the marine world. By sharing my photos I hope to encourage the youth to discover, explore and protect the riches of the sea." Garri says that he "hopes to show underwater photography from the perspective of a 14 year old."
What does My PADI mean to you?
Learning to dive started with a choice and a good foundation. PADI is the most respected and most sought after scuba diving certification in the world. My PADI means a lot to me as it was my first step in exploring the beauty of the underwater world. The experience I had doing my certification was awesome. I gained confidence in mastering important safety concepts and skills.
What or who inspired you to become a PADI diver?
When I was doing my Discover Scuba Diving Experience I was amazed by the beauty of the underwater world it is like a different world out there so this inspired me to pursue diving and get certified. I'm lucky to have a family friend who is an instructor.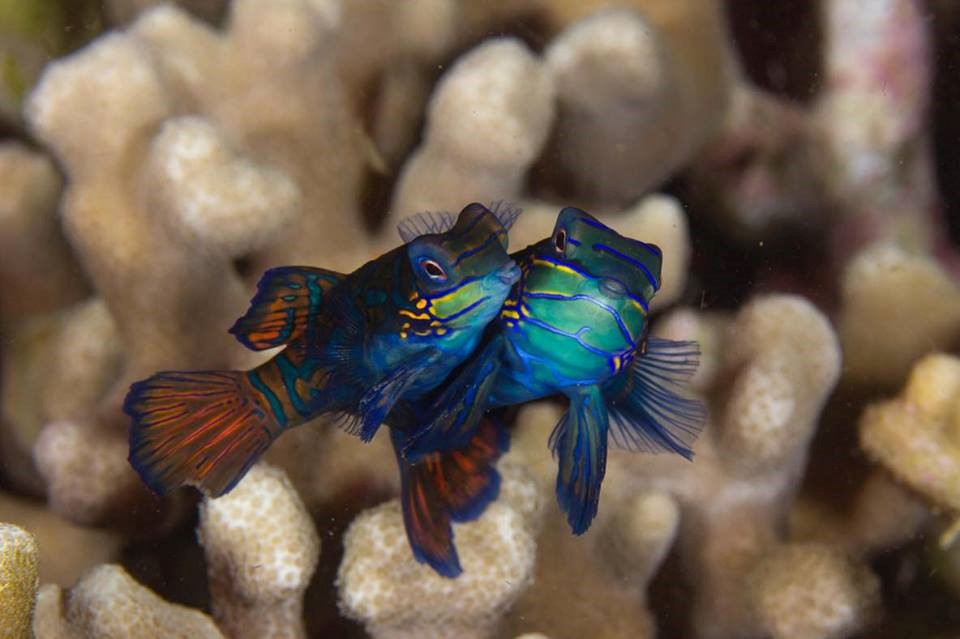 Love is in the air… Mandarin fish mating taken on Aiyanar House Reef
If you could offer one tip for people wanting to take underwater photos what would you suggest?
I'm no master, all I can say to the young kids out there who want to do underwater photography is to have fun in all you do and you have a passion for it, and help protect it in any simple way you can. Starting as early as possible also gives you more of a foundation to learn many photography techniques.
I am glad and honoured to be able to join this important gathering at MIDE which gives me the opportunity to share my passion and love for the underwater photography as well as allows me further learn from the experts in the field.
There are a lot of teachings and interesting dialogues that are in store for the adult participants at MIDE. I am just one of the topic presenters but I hope my simple sharing will be a small contribution to the adult world to appreciate that underwater photography can be loved by young children also. I hope my talk can also manifest mentorship of young photographers by dedicated, competent mentors in the dive industry.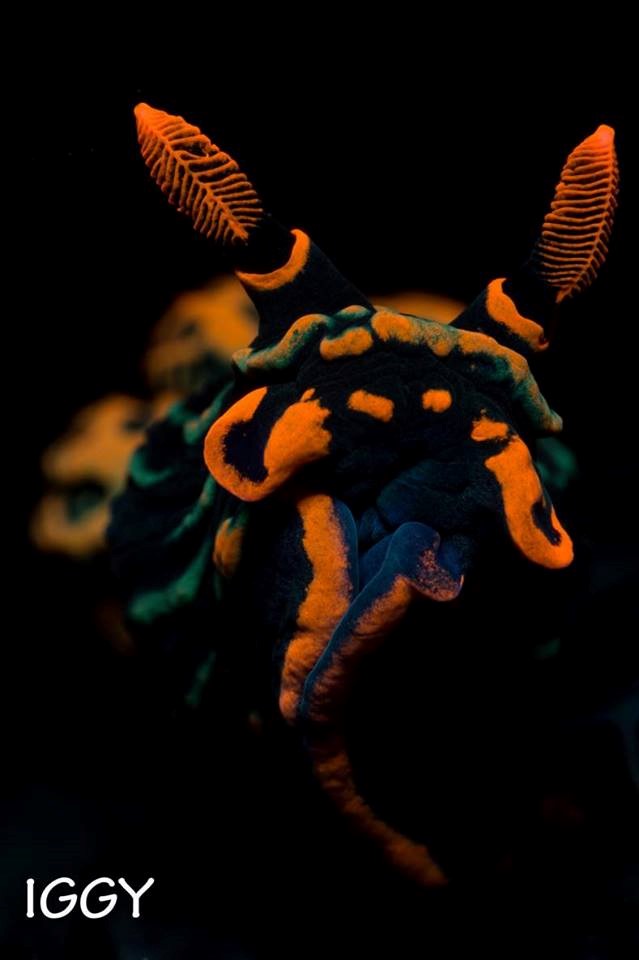 Nembrotha Kurbaryana Inspired shot from Alex Mustards Nudi
Who is your favourite dive buddy and why?
My favourite dive buddy is my dad. I am thankful for the support of my parents even though my mom doesn't dive she is the one who prepares me for all my trips. I always dive with my dad but he gives me the freedom to feel independent also. He gives me the freedom to go to places by myself and learn to be responsible and to take care of myself as well as my gear.
I am also so lucky to go to a school (Saint Thomas Aquinas School in Cebu) that is very supportive of my passion for photography and showing the beauty of the Philippines to the world.
What makes diving in the Philippines so special?
The Coral Triangle, the global centre of marine biodiversity, houses 75% of all known coral species and 40% of the world's reef fish species. Apart from the Philippines, the region includes Indonesia, Papua New Guinea, Malaysia, Timor Leste, and the Solomon Islands.
Scuba divers can take the plunge all year round in the warm waters of the Philippines. It's best to go diving in the Philippines during dry season, from December to May, because it offers the best visibility.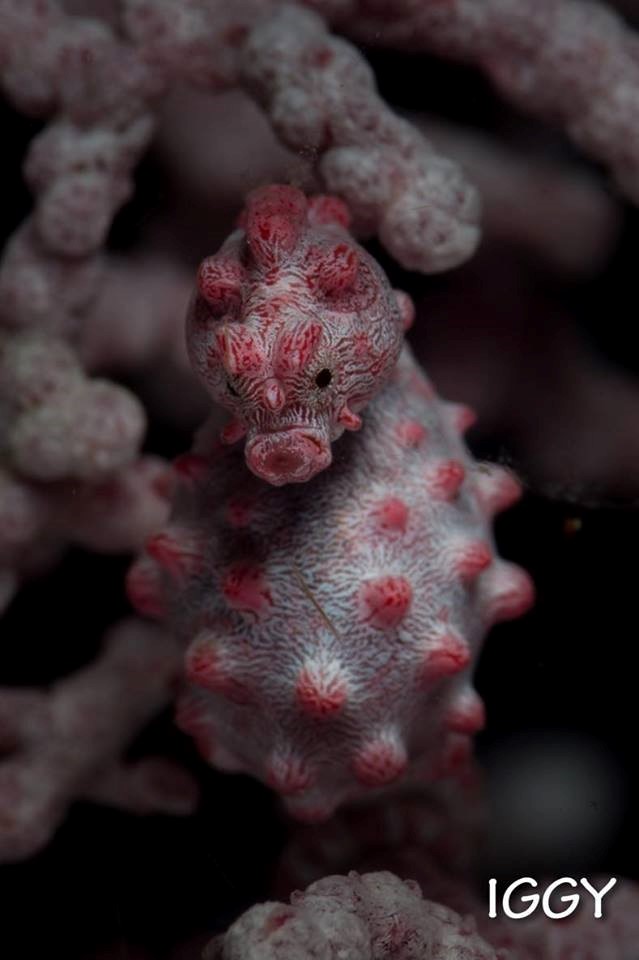 Essence of life…pregnant pygmy seahorse 
Interested in Underwater Photography? Take a look at the PADI Digital Underwater Photographer Specialty.