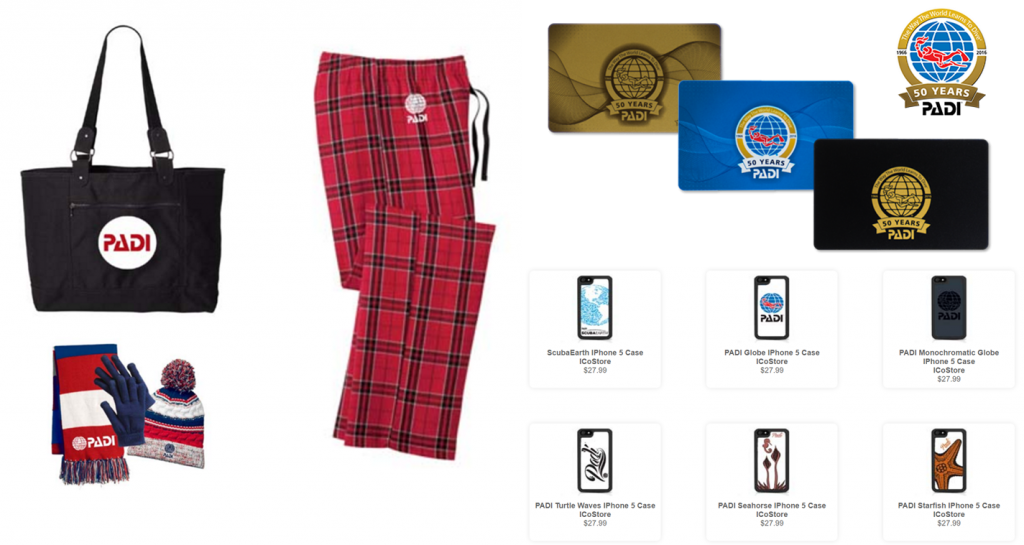 Still looking for that perfect gift for your favorite diver? Here are some gift ideas that may fit the bill.
Scuba Refresher Training
If you know someone who loves diving but hasn't been active for a year or more, PADI ReActivate™ is the perfect gift. The personalized program helps the diver refresh skills and safety knowledge, plus the $59.95 US cost includes a replacement certification card.
ReActivate is an especially good gift for divers with an upcoming dive vacation, or those preparing to take another PADI® course. The program can be completed anytime, anywhere via a desktop computer or tablet. The diver reviews a series of real-world scuba scenarios and answers questions to test their knowledge. The program monitors responses and delivers detailed information and helpful reminders for incorrect answers.
Talk to your local PADI Dive Shop about purchasing ReActivate. Or, learn more about PADI ReActivate on our website.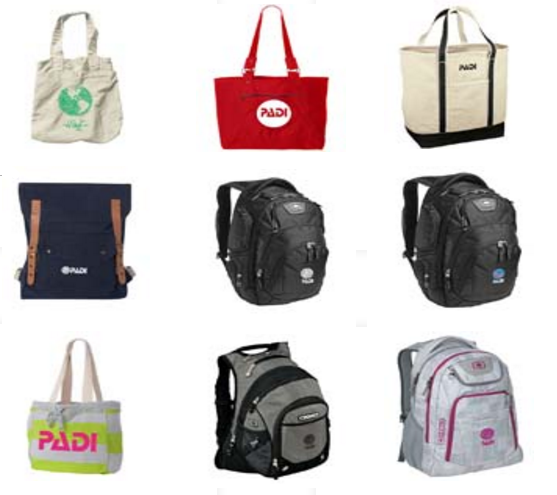 PADI GearTM
With a range of apparel in styles from trendy to classic, PADI Gear is a great place to go for gift ideas.
There are rash-guards and reusable water bottles for the eco-conscious diver.
Divers with little squirts might like a Future Diver bib or tote bag.
Not sure about sizing? Go for a classic beanie or gift card.
In a time crunch? Check the PADI Gear homepage footer for information on when the order will ship.

Limited-Edition PADI Certification Cards
A replacement certification card is a gift that is equal parts practical and personalized.  A replacement PADI card can be used to: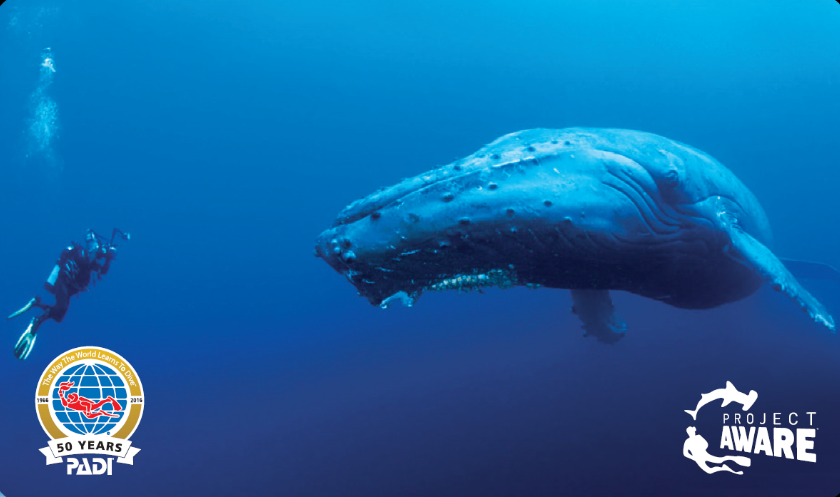 Mark a special diving anniversary.
Upgrade a PADI Junior Diver certification.
Become a conversation piece, "I once dove with a whale like this…"
Ensure the diver is always prepared to jump in the water.
Order now from PADI.com or your local dive shop. For a limited time you can get a 50th Anniversary PADI certification card, eCard, or Project AWARE® Blue Water Series by David Valencia card (pictured above).
Can't choose between a plastic card or eCard? Order both. Add on an eCard for only USD $13 more with the purchase of a plastic card.
PADI Professionals (Divemasters, Instructors, etc) can order an exclusive black card. To order one as a gift, contact the customer service department of your local PADI Office.

Want More?
If you're looking for additional ideas, check out our annual Scuba Diver Gift Ideas post.
Note: if you purchase the featured items via the Amazon.com links in this article, a portion of the sale will be donated to Project AWARE® through Amazon's affiliate program.
Happy Holidays!