Year after year, the most common New Year's resolutions are:
❏ Enjoy life to the fullest
❏ Lose weight
❏ Spend more time with family and friends
If you're a scuba diver, go ahead and check all those boxes. Diving by its very nature helps you be more active, spend time with others, and enjoy everything this blue planet has to offer.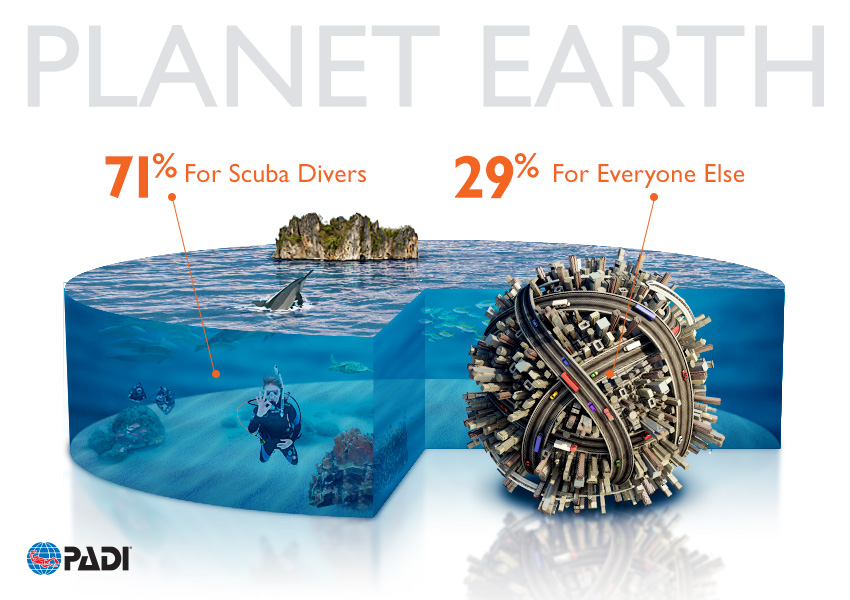 So let's chat a bit about New Year's resolutions for scuba divers and how to stick to them. Here are some ideas:
Get your dive equipment serviced, and replace gear that's worn out.
If your regs haven't been serviced in a few years – that's not good. Don't put off something that's important to your health and safety. Contact your local PADI dive shop straightaway.
If you've not been diving because of old gear, it's time to invest in your own comfort. Maybe you've been freezing your nudibranchs off in an old wetsuit – get a new one! Wetsuits compress over time and lose their ability to insulate you properly. You'll be much happier with new gear.
Become an underwater ambassador.
The ocean needs people to speak up on its behalf. Spread the gospel of Neptune, and have fun doing it: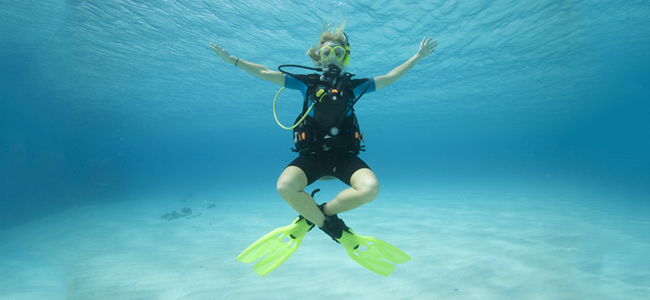 Learn a scuba trick, or try a new type of diving.
Remember the first time you saw someone hovering mid-water like a genie? That could be you! The Peak Performance Buoyancy specialty can help.
If you've mastered the art of the hover, try backwards finning, or blow bubble rings (without the aid of a bubble gun). Here are some other fun tricks only scuba divers can do.
Your local PADI Dive Shop can help you improve your skills and guide you in new diving adventures. Some popular options include: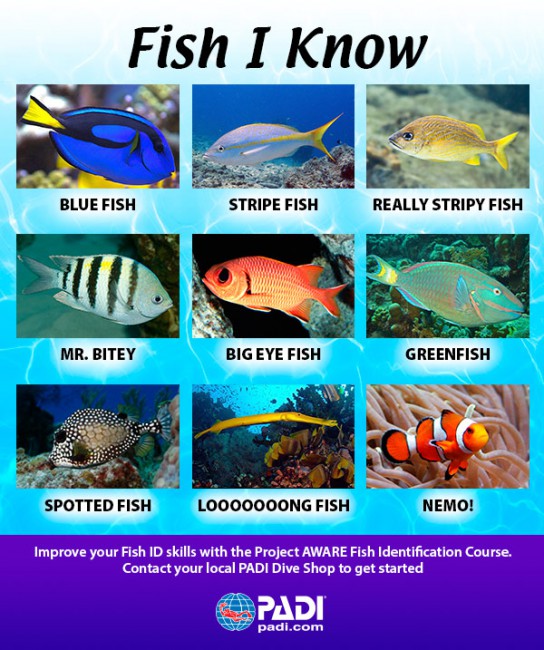 If you're already a photographer or videographer: find a contest to enter and challenge yourself. Knowing your work will be evaluated by professionals will motivate you to up your game.
Try a new dive site, or make a dive travel bucket list.
Make a dive travel bucket list and resolve to use all of your annual leave this year – and next year. Get a scratch-off world map and hang it somewhere prominent to remind you of your goal.
Looking for inspiration? Contact your local dive shop for recommendations and find out what trips they may be running. Or, visit the dive travel section of PADI.com.
How to Keep Your New Year's Resolution
Making your resolution…that's kind of the easy part. Sticking to it is the real challenge. Here are a few suggestions:
Don't make too many resolutions: it's easy to make a diving bucket list as long as your regulator hose. Start with no more than three so you can feel a sense of accomplishment by checking them all off.
Consider choosing resolutions that go together. For example:
Make realistic goals: if you don't have a lot of diving experience, The White Sea may not be the best choice for your first international scuba adventure. Similarly, earning your deep diver (or even tec) certification should precede a trip to Truk Lagoon.
Track progress and create a challenge: finding time to do the things you want can be a challenge – even if they're things you really love. One in four people fail at their resolution every year, and half report "infrequent success" year after year. Here's a scientifically-proven way to prevent failure:
Think of something you really don't want to do, a disincentive for not sticking to your resolution. This could be a chore like having to haul all the tanks for a weekend, kiss a cod, or let the Divemaster play a prank on you. The important thing is to choose a penalty that's quite unpleasant, but not dangerous.
If you're still unsure about what New Year's Resolution to make, ask the community of divers on PADI's Facebook page. Whatever you resolve to do, we wish you the best of luck in achieving your goal.