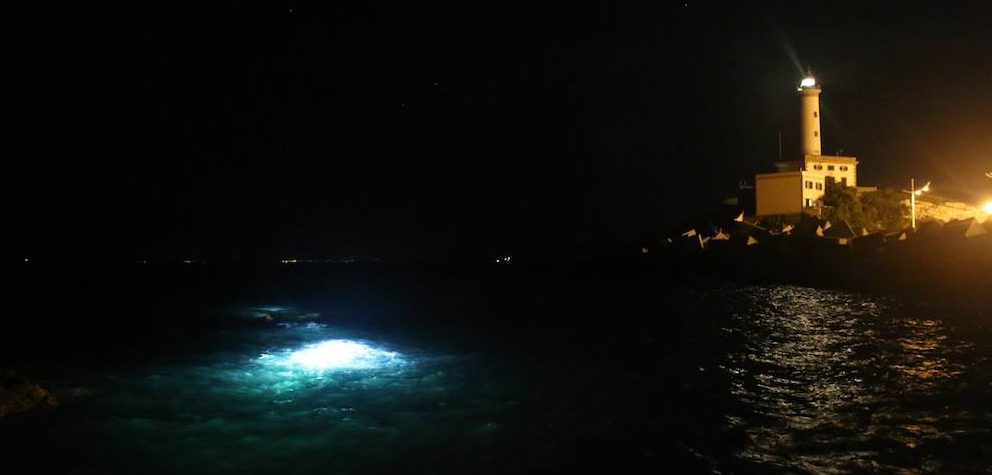 The small Balearic island of Ibiza is world famous for its sunset and thousands flock daily to the west side of the island to see the sun disappear behind the sea horizon. When day gives way to night, the underwater world also dramatically changes. Much like their human counterparts, the organisms that swim around by day disperse and the creatures of the night come out to play!
---
For the adventure seeker, night diving in Ibiza has to be up there on the list of things to do. The calm waters and almost flawless visibility lend themselves perfectly to creating ideal conditions for a night dive. Some PADI® Dive Centers prefer to do a beach dive, slowly wading in getting deeper and deeper, whereas others prefer to dive from the boat. Both are equally as exciting and the build-ups are filled with anticipation and adrenaline. As you approach the black, mirror-like water, the moonlight bounces across its ripples and the fluorescent lights that fill the beaches become just colourful specs in the distance.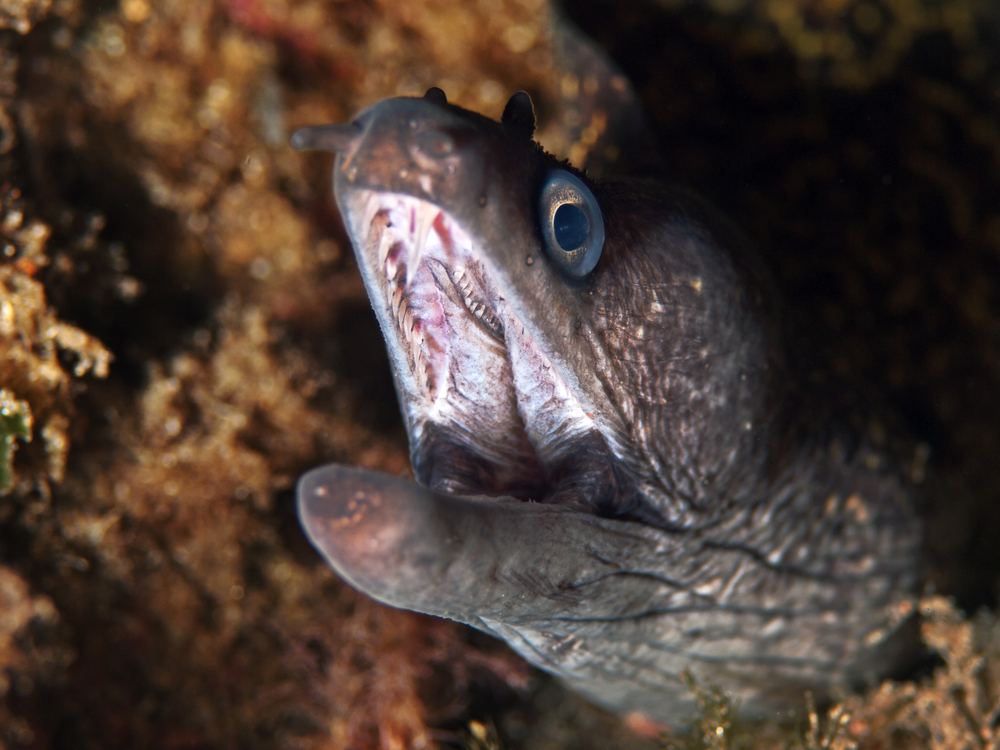 Expect to see the Mediterranean waters alive with squid, cuttlefish and octopus at night, but be prepared to be investigated by them too. As you shine your touch around, the naturally inquisitive marine life will undoubtedly show you some attention. Keep your eyes trained on sandy bottoms for stingrays, too.
A great spot for an Ibizan summer night dive is the Lighthouse. The shallow, rocky reef surrounded by drop-offs lends itself perfectly to the night crawlers! Find out more on Ibiza dive sites here.
If you remember from your PADI Open Water Diver training, we lose the colour red first when descending, leaving us with the infamous 'blue wash'. Your torch beam will bring back those colours, giving you vibrant reds that otherwise go unnoticed in the day. Although be aware of highlighting small fish – there are stories of hunting barracuda taking advantage of a lit up meal ticket.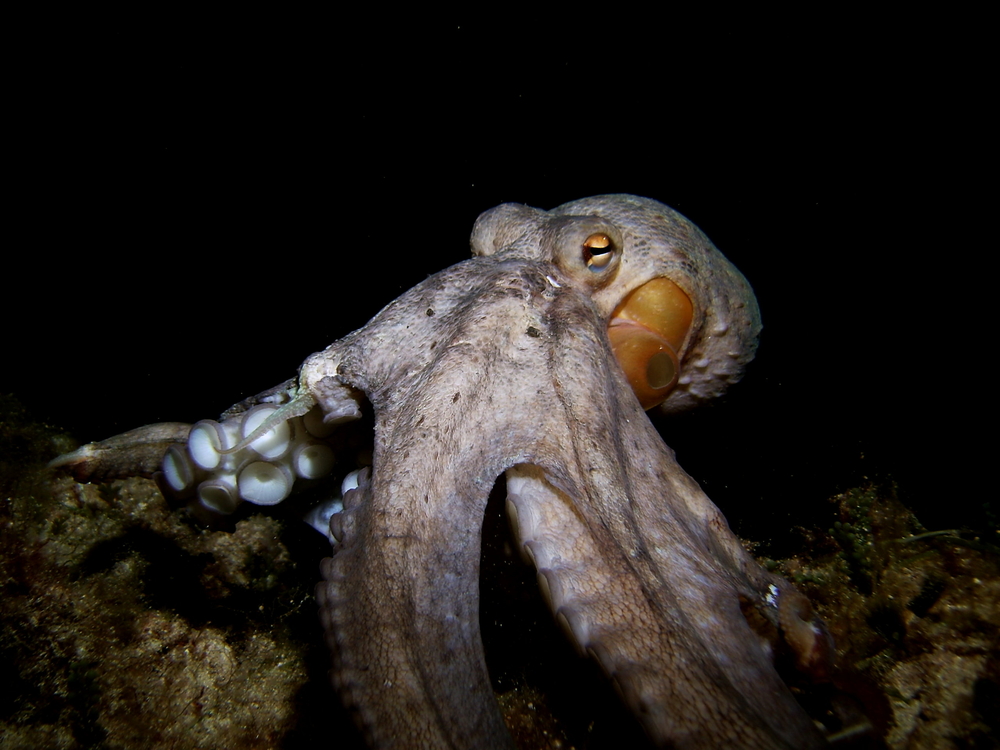 Get Your PADI Night Diver
To become a certified PADI Night Diver, you'll do three dives allowing you to master entry and exit techniques and become a navigation maestro! Finding your way around a dive site in the middle of a sunny day can be a head-scratcher at times, so imagine the skills you'll want to master to make your way around at night. You will learn new hand signals and ways of communicating alongside honing your buoyancy skills.
Find your local PADI Dive Center and Resort to enroll in the course, and learn more about diving in Spain here.