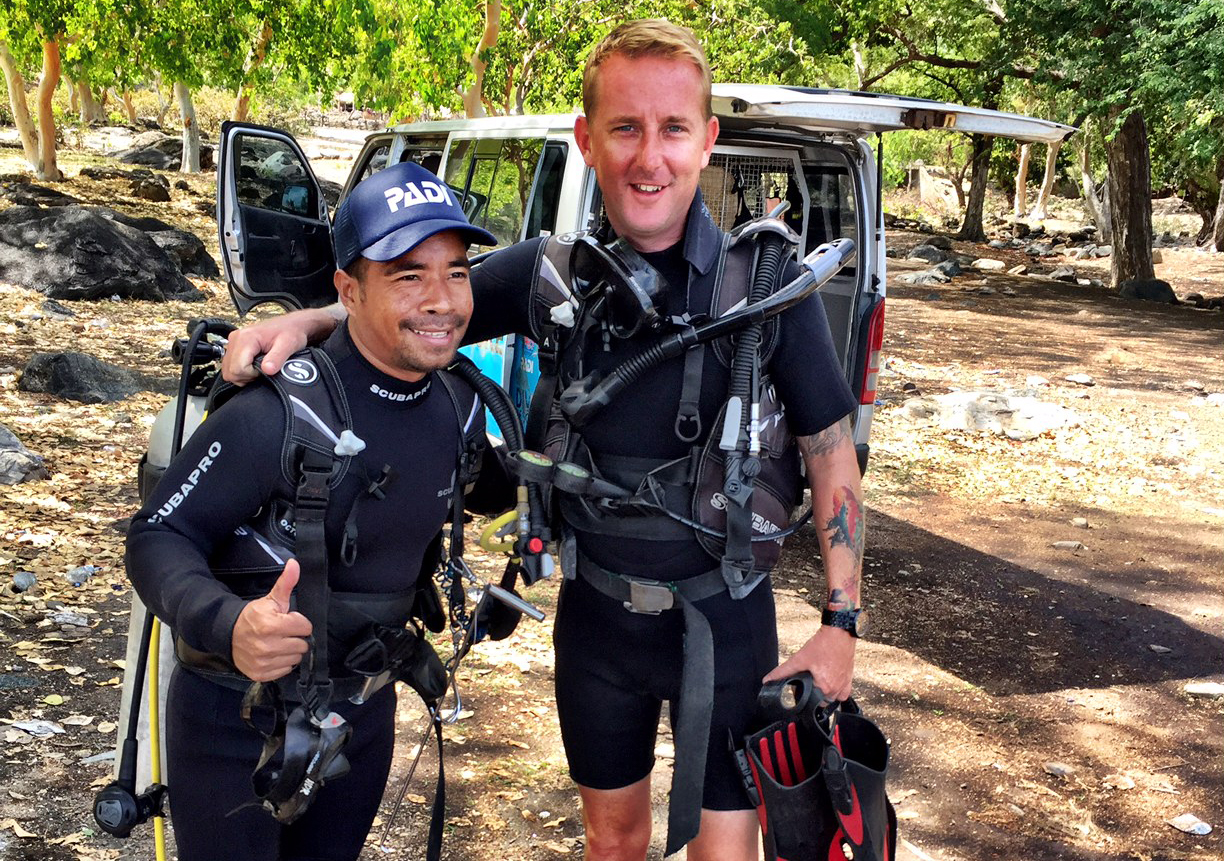 Juvi Nai Belo, took some time from his busy day to tell us a bit about his life as a PADI Divemaster in Timor Leste.
When did you start diving?
I started diving in 2008. None of my family are divers, but I've always been interested in what lies beneath the surface of the water and so I became a PADI Open Water Diver.
What do you think you would be doing if you weren't a PADI Divemaster?
I would probably be selling DVD's or working in a kitchen.
How many dives have you done?
I have done more than 3,000 dives in Timor Leste! My favourite course that I've completed was the Rescue Course. I loved learning a lot about safety and think it's an important course to do.
What's your favourite fist or critter to see while diving?
When I first started diving, I really loved looking for big stuff. Now though, my love has changed – I really enjoy looking for macro life.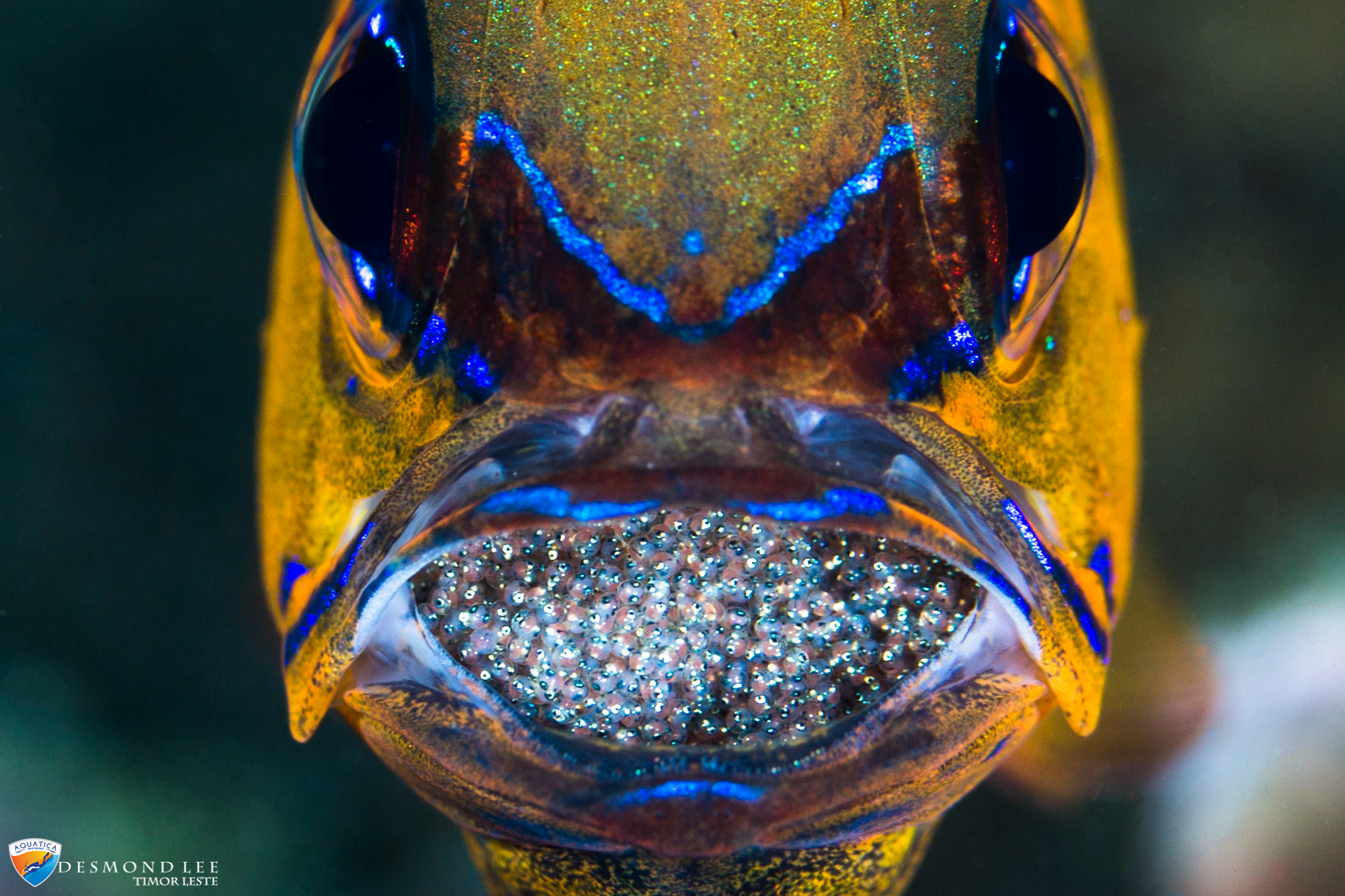 Who is your favourite person to dive with?
I love to dive with everyone! I have many Timorese friends who also enjoy diving.
There seems to be a lot of photographers coming to Timor Leste, what advice would you give divers new to photography?
Buoyancy control is important for all divers but especially for photographers. I would suggest divers take the PADI Peak Performance Buoyancy specialty and master their buoyancy before taking a camera out.
What's your favourite dive site to explore?
My favourite dive site is Tasi Tolu which translates to 'Three Oceans.' There are several dive sites with great visibility and very easy currents. It's a great place to sport macro marine life.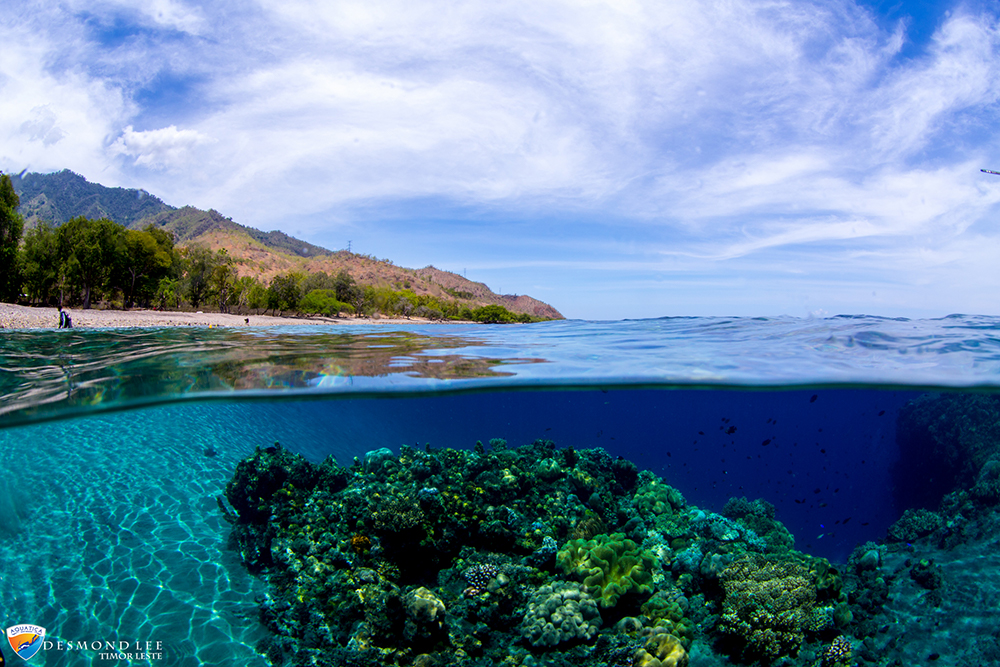 When is the best time to dive in Timor Leste?
Diving is good any time from May – December. From September to December, you can see whales and dolphins passing through the straight! I once got the chance to freedive with a Melonhead Whale.
Can people learn to freedive in Timor Leste?
Yes! There is a PADI Freediving Instructor here.
Is it true that you're the only Timorese PADI Divemaster?
Yes! I'm the only Timorese active PADI Divemaster.
What's next for you?
I plan to take some English classes to improve my English and once it is good enough I will start the PADI Instructor Development Course to become a PADI Instructor.
Want to go diving in Timor Leste? Contact one of the PADI Dive Centres to book your dives. 
Compass Adventure Tours – svscdili@telstra.com or call +670 7723 0965
Dive Timor Lorosae – mark@divetimor.com or call +670 7723 7092
Aquatica Dive Resort – dive.aquatica@hotmail.com or call +670 7803 8885