With more than 20 years of experience as a PADI Professional, Ross Neill is a five time Platinum Course Director and 300 Level Elite Instructor dedicated introducing people to their diving dreams – whether they aspire to become a diver, become a better diver or become a PADI Professional. Below, Ross shares about his own transformational journey from Divemaster to Course Director and how he "dives it forward" by encouraging his Instructor Development Course (IDC) candidates to "steal" his top teaching tricks and techniques – and how he transforms them to become "bearers of dreams", too.
Describe your inspiration to become a diver.
When I look out over a body of water, I feel like I am missing something, like there is a fantastic treasure hiding just beneath the surface – I develop an irresistible urge to peel back the edge of that surface to see what lies beneath. What could be better than diving in to discover that treasure?
Tell me about your decision to become a PADI Professional. What or who inspired you?
I was inspired to become a PADI Professional over 20 years ago simply because I wanted to help people have better diving experiences.
How do you think you've changed as a teacher and person moving up the ranks from Open Water Scuba Instructor (OWSI) to Course Director?
I spent 10 years as a PADI Divemaster working with instructors of all calibers, so by the time I became an instructor, I thought I was set. Ha! I quickly discovered that the leap from "assisting" with a course to "teaching" a course was far more than just a giant stride!
My desire to move up to Course Director grew out of my philosophy that it is better to "steal" tricks and techniques from dive mentors than to constantly try and create them yourself. (Personally, I always tried to be the best "thief" possible!)  I wanted to become a Course Director so I could share my experience with IDC candidates and let them "steal" my tricks and techniques – and thereby avoid a lot of trial-and-error.
However, the biggest lesson on my journey from OWSI to Course Director was discovering that we are often taught by those we are attempting to teach.
My biggest personal transformation is that I no longer try to change my student to fit my course; I change my course to fit my student.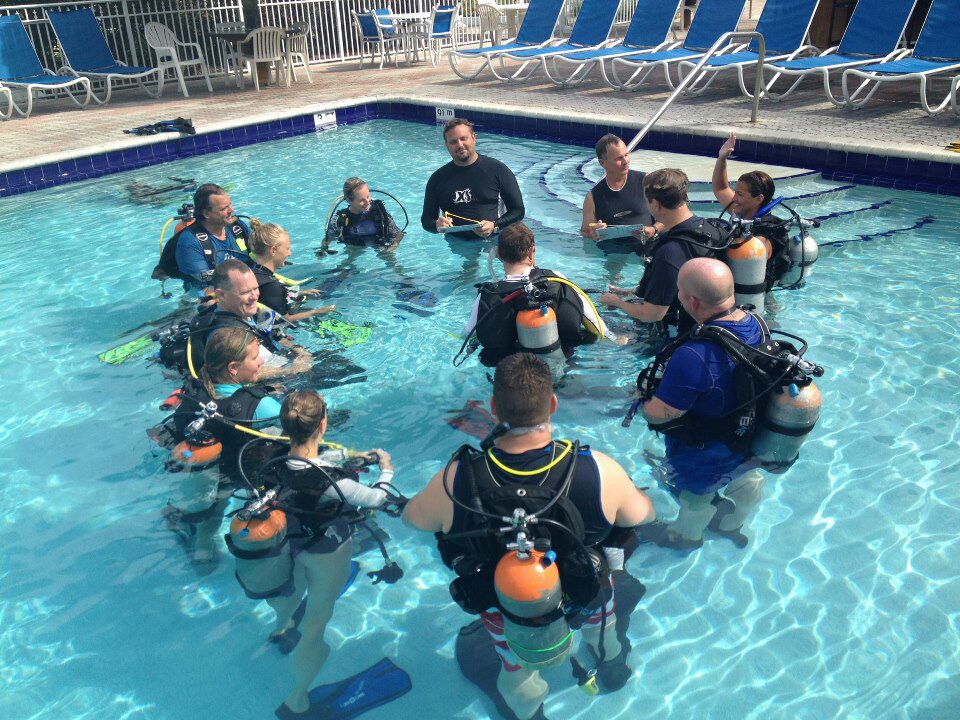 What do you consider your greatest achievement in your diving career?
My best achievements are ongoing, when I introduce people to their dreams – whether they want to become a diver, to become a better diver or become a PADI Professional, I can take them there.
Everyone has a certain style of teaching. When you're teaching someone to dive, what do you put the most emphasis on?
First of all, I believe in a very positive, fun approach to teaching – definitely not in the "break them down so you can build them up" style. I believe that each student is different and therefore learns differently, so we need to adapt our teaching methods to fit the individual. In other words, if I am teaching an Instructor Development Course (IDC) with 15 candidates, then I am teaching 15 different IDC's.  Fortunately, the PADI system of diver education offers me a vast assortment of tools so I can do just that!
Did you have to overcome any fears, challenges or obstacles to get where you are now with your diving career?
My biggest struggle has been balancing my travel schedule with family time.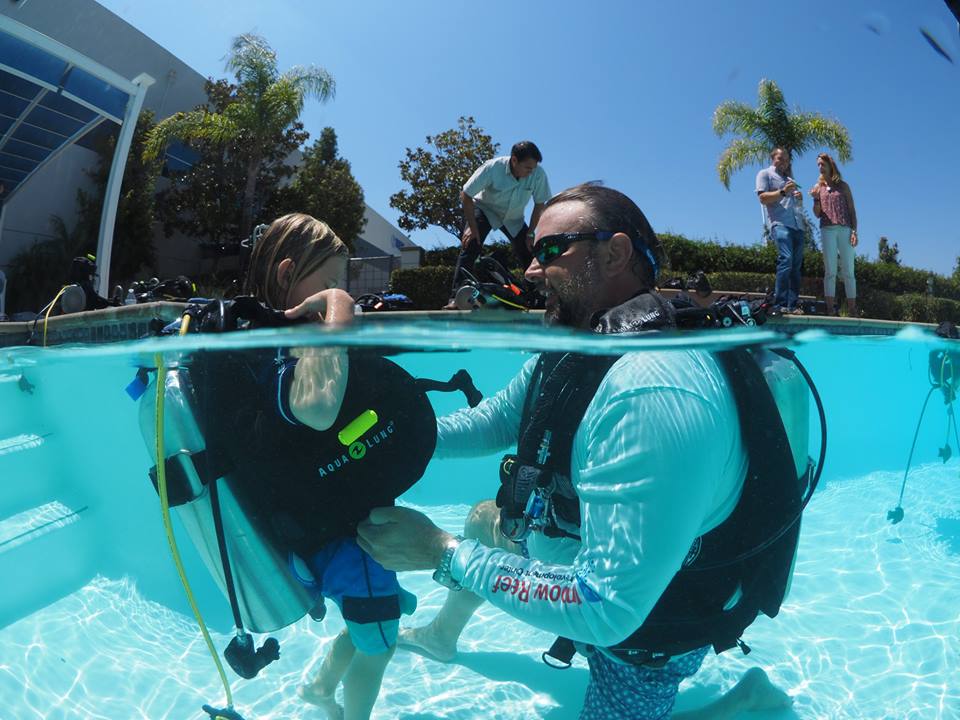 Tell me what you enjoy most about teaching people to dive.
Diving is a transformative experience. I enjoy witnessing and being a catalyst of that transformation.
Describe some of the encounters you have had along the way that inspire you to keep teaching.
I have had opportunities to teach people from very different walks of life and in different chapters of their lives, but a few stand out:
There was a young man who was concerned going into the IDC and said it was because he didn't know if he would be able to "teach guys like my dad's age and stuff".  I asked him if he wanted to be a scuba instructor, and he said "yes" and then he went on to tell me how much he loves to dive and how much he wanted to share it. So, I made a deal with him: we would have that same conversation after the IDC, and all he had to do was "play the game to win, don't play the game not to lose" and give it his all. One week later, just before he walked into his Instructor Examination, he gave me a hug and said, "Thank you, I know how to do this and can't wait to teach my dad's friends!" He was hired on as an instructor on a high end live aboard within the month!
Another candidate was a veteran who, prior to the IDC, gave me a list of various things that I could not do during the course because of his Post Traumatic Stress Disorder (PTSD). He said, "Don't stand behind me, don't make any loud noises and don't make me speak in front of people… but I love to be underwater."  I assured him my staff and I would do everything we could to make him comfortable and if we needed to make adjustments, we would do so. After acing his IE, where he was speaking in front of complete strangers from other dive shops, he gave each of my staff members a hug, then came over, hugged me and said, "Thank you for changing my life."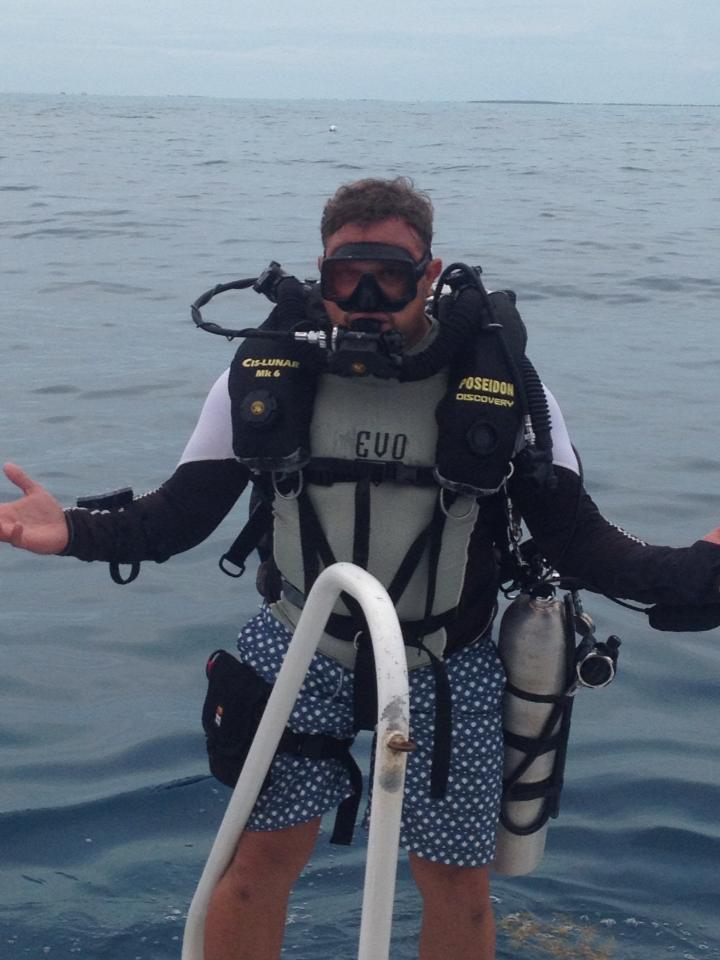 What does diving give you that nothing else does?
Diving completes who I am…
Do you believe that you change others' lives through diving?
Absolutely!  And I am both humbled by and respectful of that responsibility.
Describe in a few sentences how you would convince a non-diver about why they should learn to dive?
I say, "Do you like aquariums?  Have you ever wished you could fly?  Have you ever had a dream where you saw really cool and crazy creatures? "
I don't usually get much further than that before the eyes widen and the non-diver is ready to go.
Walk me though your most memorable dive experience.
I don't want to brush off this question by saying that every dive experience is memorable, but it's true.  I take something away from every dive; whether it's a teaching dive, a training dive or a dive, I'm always diving for fun.
What does 'My PADI' mean to you?
Not only do I get to open the door to people's dreams of becoming PADI Instructors, I get to teach those people how to be the bearer of dreams as well.  My PADI means I get to dive it forward every time I talk about diving, teach diving or simply dive.
To read more inspirational scuba job stories from other PADI Professionals, click here.