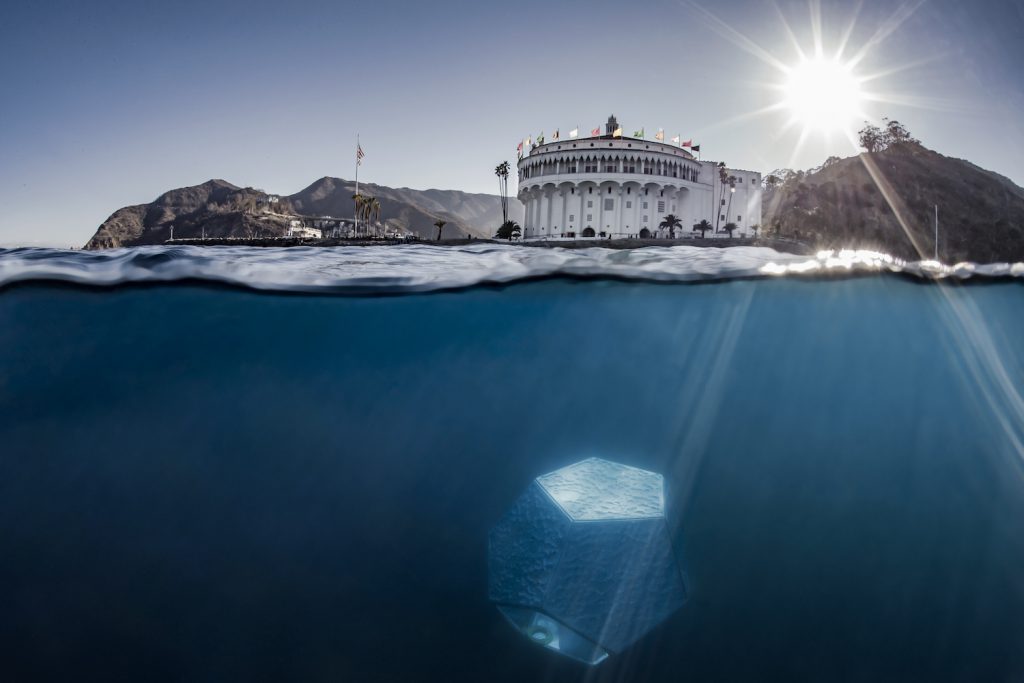 There are two kinds of divers in the world: Those who have dived Casino Point and those who should.
The first clue that this dive site is something special is the sheer volume of dive gear that gets wheeled, dragged or kicked onto the Catalina Island ferry. The second comes some 22 miles further west as the ferry slows coming in to Avalon, leaving busy Los Angeles behind. The ship invariably lists hard to starboard as all the divers onboard lean over the rail to get a glimpse of the kelp forest and see for themselves if the conditions and visibility are going to live up to their storied reputations.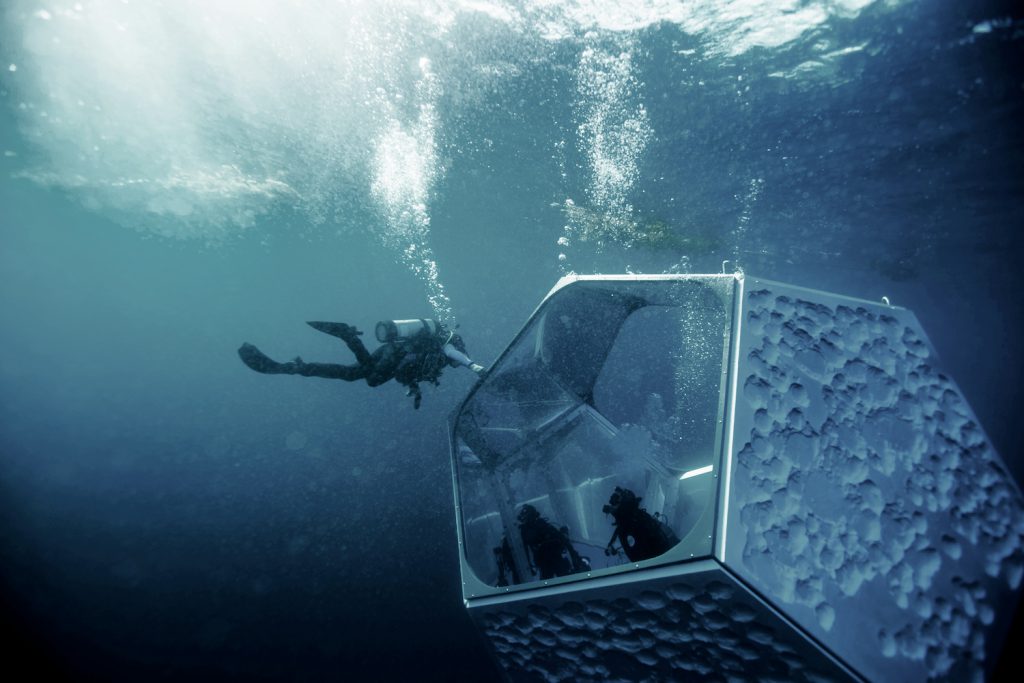 They usually do. After a short walk along the picture postcard promenade, a few minutes to kit up, and an easy shore entry down the steps (How often do you find steps just for divers?) divers find themselves hovering over a steeply shelving boulder strew breakwater that drops to 30 metres/100 feet plus. They have to "shoo" the fat orange Garibaldi away. They have to dodge the giant sea bass (I was going to guess how much they weigh in an attempt to impress you, but the fact that it's a bit like a solar eclipse when they swim over you says it all). There are wrecks all over the bottom. Just Google kelp forest diving in California and you'll get an idea of how good the diving is here: It really is just like it is in the pictures.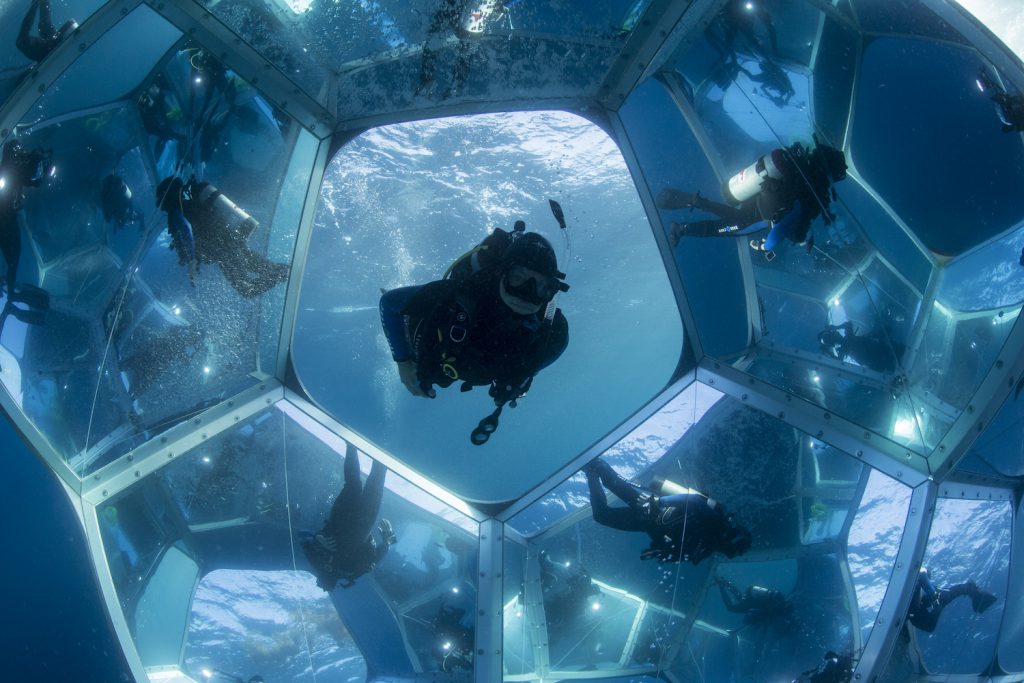 While it's hard to imagine improving on this, that's precisely what happened on December 4th when Doug Aitken's Underwater Pavilions opened. This public exhibition was produced by Parley for the Oceans and is presented in partnership with The Museum of Contemporary Art, Los Angeles (MOCA). It's comprised of three temporary underwater sculptures, moored to the ocean floor, that scuba divers and free divers can swim through and experience.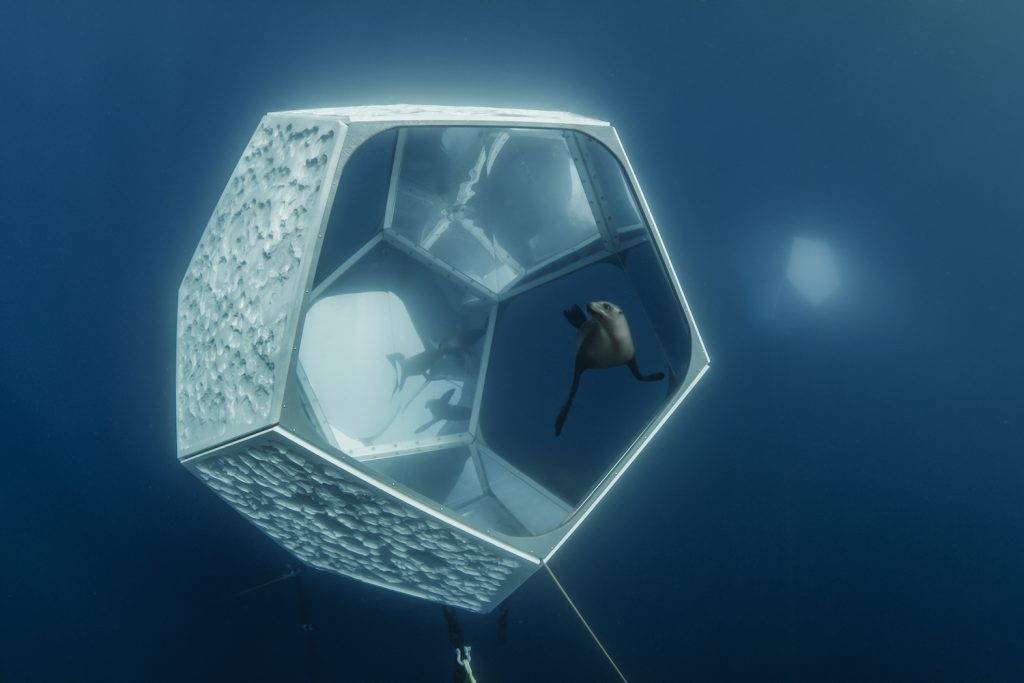 The giant geometric polyhedrons have some surfaces mirrored, others are open for diver access and still other surfaces are rough and rock-like (to attract benthic species). The result is a magical kaleidoscopic experience that constantly changes with the currents and the time of day creating a different experience for every diver.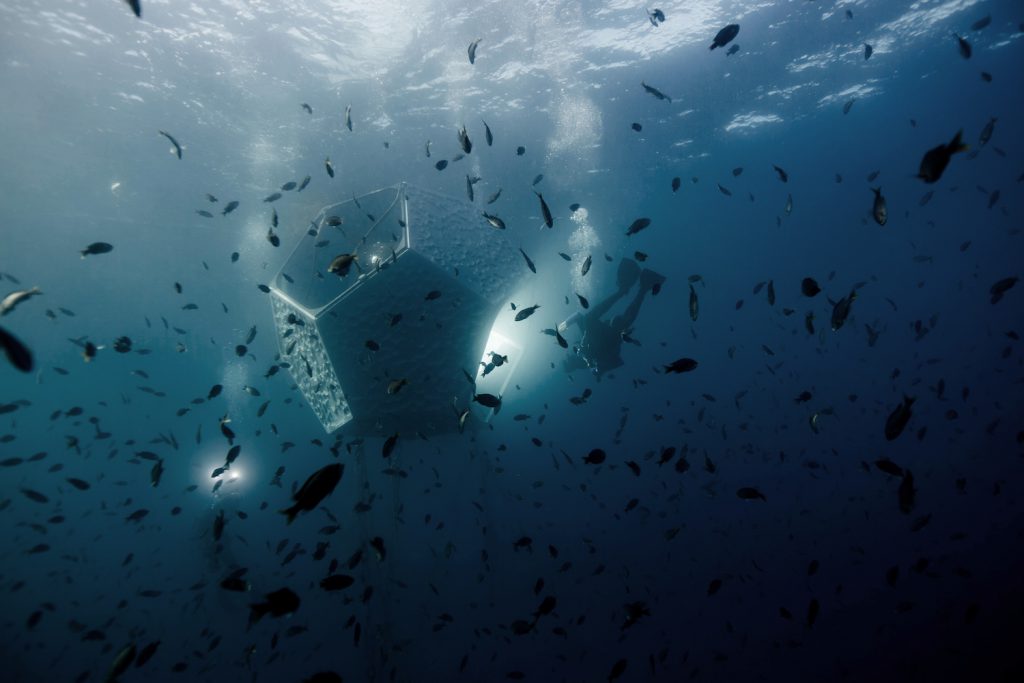 There's a great website where you can get an idea of what's in store for lucky visitors: UnderwaterPavilions.com. It sums up the experience in a way divers are sure to understand: "Both aesthetic and scientific, Underwater Pavilions puts the local marine environment and the global challenges around ocean conservation in dialogue with the history of art, inviting the viewer to write a contemporary narrative of the ocean and to participate in its protection."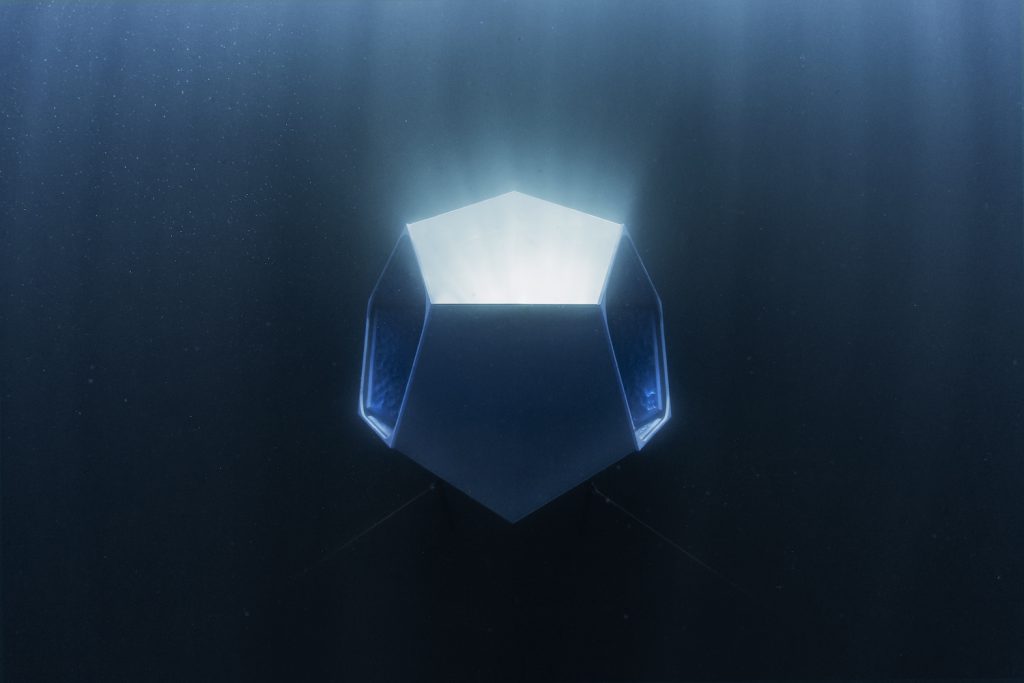 Sound like something you'd like to see? Just grab your dive gear and book a ferry; the exhibition is free.
Want to learn more about diving in California? Read: 5 Reasons We Love California Kelp Diving