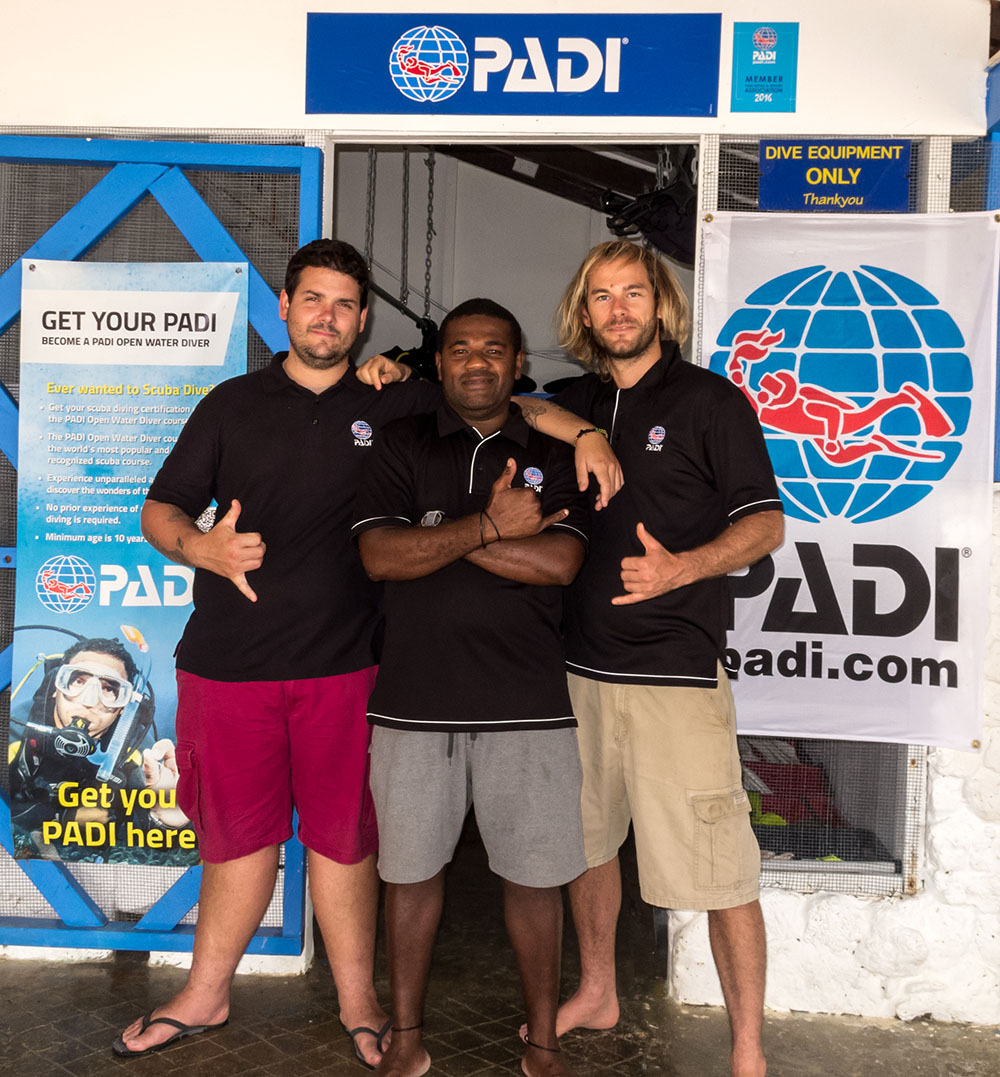 Photo: Jacob Childs, Wilfred Tileya, Christian Benton
Being the first to accomplish something great in your home country is an achievement to be recognised.
Growing up in beautiful Espiritu Santo, Vanuatu, Wilfred always had a love for the underwater world. Spending his childhood swimming in the aquamarine waters, he always dreamed of learning to scuba dive and one day becoming a PADI® Instructor because it would give him his dream job.
In 2012 Wilfred achieved his goal of becoming a PADI Open Water Diver and by 2016 had become a PADI Master Scuba Diver™ Trainer. Last December, Wilfred became the first ever Ni-Vanuatu PADI Deep Tec Instructor with ambitions to progress to PADI IDC Staff Instructor in the very near future.
"I always wanted to become a scuba diving instructor to show people how beautiful my underwater world is." said Wilfred. "I want to be an example to the local people in  my country that if I can reach this level in diving they can also make it. I also want to share my knowledge to them how to protect and conserve our local reefs and underwater environment."
We extend our congratulations to Wilfred and look forward to seeing him achieve his PADI IDC Staff Instructor goals!