Are you bored of the office? Do you dream of every diving holiday being more than just a holiday? Is it time to start doing what you really love?
Becoming a PADI Instructor not only means a new career, it can lead to a life of travel, adventure and so much more. To find out more about what's involved and how to get started, read on!
What is the IDC?
IDC stands for Instructor Development Course and it is made up of two parts; Assistant Instructor and Open Water Scuba Instructor. Most candidates take both sections together followed by sitting a PADI® Instructor Exam to become fully-fledged PADI Instructors.
If you are already a certified diving instructor with another training organisation you may not need to complete the Assistant Instructor portion but rather go directly into the Open Water Scuba Instructor course.
Who can take an IDC?
You need to be a PADI certified Divemaster who has been a certified diver for at least 6 months and meets the following requirements;
Who will teach my IDC?
IDC's are taught by PADI Course Directors – the highest level of Instructor rating – so you will be in safe hands. PADI Course Directors all started out as PADI Instructors so not only do they teach IDCs, they have been through one themselves. Your Course Director may also be assisted by IDC Staff Instructors and Master Scuba Instructors who are all there to help you and ensure your success.
Is it the right career choice for me?
If you like people, love diving, have a passion for travel and a thirst for adventure then YES!
Becoming a PADI Instructor not only allows you to teach diving and share your passion, it enables you to make real differences to people's lives.
You'll teach nervous beginners and give them confidence, you'll teach teenagers and show them the value of responsibility, you'll dive with people of all nationalities and ages, from all walks of life and you'll give them one common gift – the gift of diving and a passion for the underwater world.
For most active divers, diving is more than a holiday activity, it's a passion and, for many, a way of life. You'll be giving this gift to each and every one of your students. Think back to your own recreational scuba diving instructors – they must have been inspiring for you to be thinking about following in their footsteps!
PADI Open Water Scuba Instructors are the most sought after dive professionals in the industry and your Instructor certification is your ticket to adventure. You'll be able to apply for jobs in your own neighbourhood or on the other side of the planet – the world really will be your oyster.
What will I learn during the IDC?
The IDC teaches you how to conduct all core PADI Courses from Open Water Diver through to Divemaster. You'll learn the PADI Standards and Procedures and how to find information you need in the PADI Instructor Manual. You'll also review:
PADI Learning®, Instruction and the PADI System
Risk Management and Diver Safety
The Business of Diving and your role as an instructor
Marketing Diving and Sales Counseling
In addition to studying these key topics you'll be reviewing your in-water skill demonstrations and learning how to deliver clear presentations for Confined Water and Open Water dives as well as for Knowledge Development presentations. Your public speaking skills will improve, your confidence will grow and your in-water skills will become perfectly honed.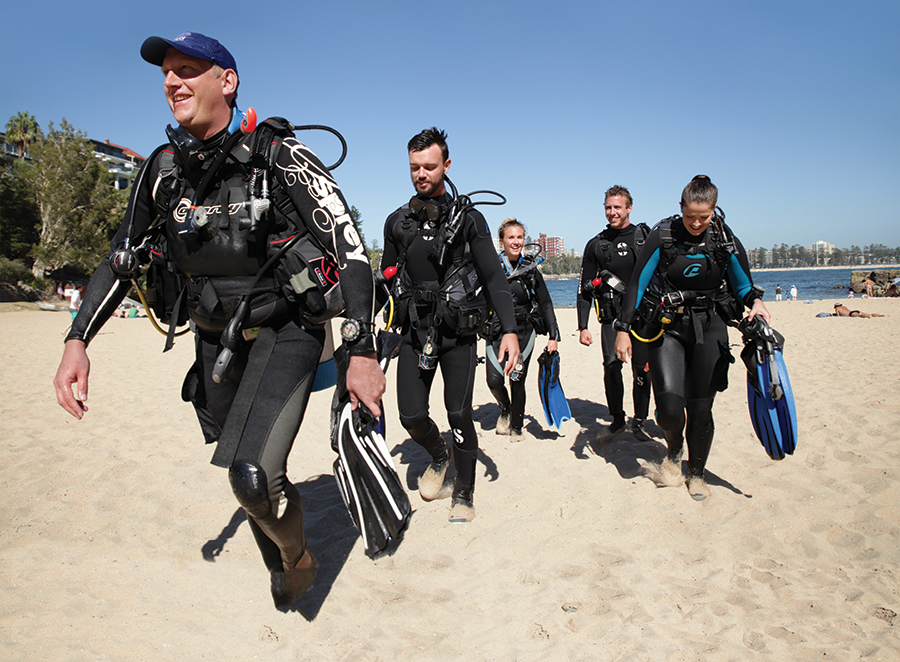 What about the Instructor Exam?
The Instructor Exams are your chance to shine and show the examiners everything you have learned during the IDC. After the IDC your Course Director will confirm that you are ready for the exams so it's just a matter of staying calm and remembering that you know everything, relaxing and enjoying the experience.
Is there anything else I need to know?
Yes, the IDC is not just a learning experience. You'll develop a relationship with your Course Director and in many cases they are able to assist in helping you to find employment and providing references.
You'll also make friends for life with your fellow candidates as you take this leap into a new career and new life together. It's an experience you won't forget – and it's just the beginning.
Sign me up!
If you are ready to start learning straight away why not sign up for IDC online, PADI's eLearning option and complete your study from home at your own pace? You'll complete 9 interactive knowledge development sections which will save you classroom time later and help to build your confidence.
Use the PADI Dive Store Locator to find IDC Centres in your chosen area and get in contact with them to find one that suits your needs.
Top tips
Consider if you need accommodation and ask if it is included in the price or if the dive centre can help you to find accommodation to suit your budget. In many areas some places to stay will offer cheaper rates if you are staying long term.
Ask about possible teaching internships after you have completed your course.
Ask if the dive centre or Course Director offer any assistance with job placement after certification.
Start looking at the PADI Pros employment board on com to look for jobs coming up in the future.
Download the PADI Instructor Examinations schedule from com.
Get in the pool and start refreshing yourself on your demonstration quality skills.
Get ready for an extraordinary life!