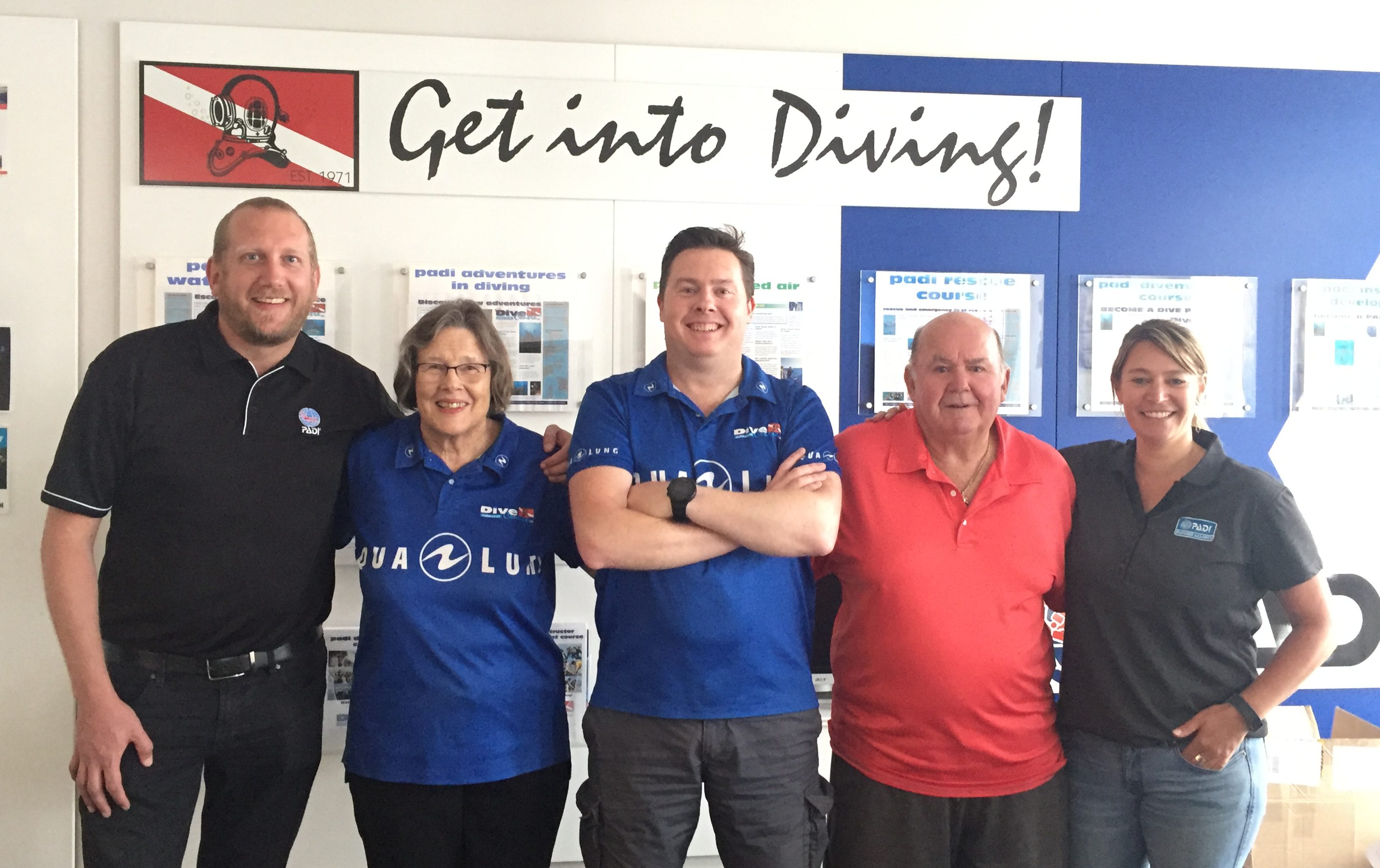 Only one dive centre can say that they are New Zealand's longest standing dive shop, and it is Dive Centre Ltd, run by the Kidd Family since 1972.  Recently, they also celebrated 30 years as a PADI® Dive Centre.
It was Guy's background as an ex-operational dive team member of the Royal NZ Navy that prompted him and his wife Margaret to open Dive Centre Ltd to offer dive equipment to the public.
Since their humble beginnings, Dive Centre Ltd has grown to be a PADI 5 Star IDC Centre, a TecRecTM Centre, IANZ Testing Station and an Aqualung Partner Centre.
In September 2000, Guy took a step back and moved into retirement, while his son Malcolm stepped in to continue running the business with Margaret. Malcolm, always destined to be a diver, has vivid memories of his early days in the water, "My very first memory is of my first snorkel at the Poor Knights Island at age 5 – I squealed the entire time through my snorkel!"
Of course, in the diving industry no two days are the same and Malcolm shared with us some of his favourite moments,
"We were diving at Goat Island Marine reserve – I was teaching an Open Water course, and an orca came up very close to us. Another memory is salvaging a sunken boat on the Coromandel and using a helicopter to tow it back to shore – but more than anything, it's the people that I've introduced to diving that I remember. Over the years, some great customer relationships have formed and grown into great friendships."
So what's his advice for running a successful dive shop like Dive Centre Ltd?
"You have to have a passion for the sport, a head for business and a strong work ethic. And most of all, love people! That's what it's all about."
Congratulations to Malcom, Margaret and Guy, and of course the entire team at Dive Centre Ltd for the huge achievement that is 30 years as a PADI Dive shop and 45 years in the diving industry.