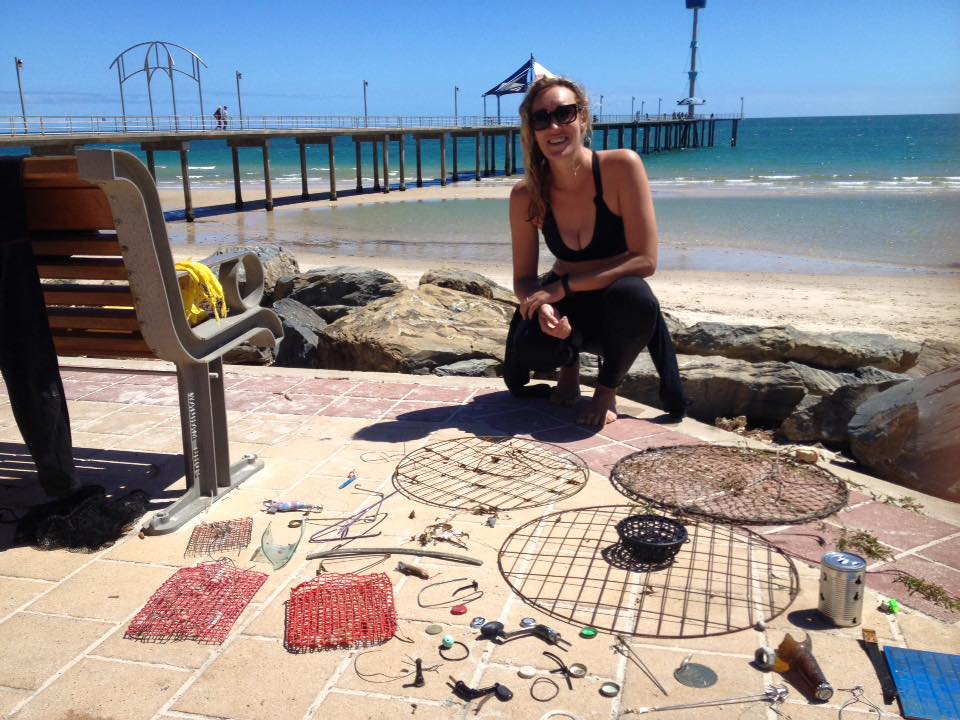 For the month of February, the waters' of Adelaide have a resident janitor. Dedicated to cleaning the ocean floors around Adelaide's many jetties and dive sites on a daily basis.
Kate Wilkins has decided to take matters into her own hands and tackle the big issue of rubbish in our oceans. "I will dive once a day, picking up all the foreign objects that don't belong there like lost sunglasses, plastic cups, fishing line and equipment, jewellery, hats, etc. you name it, it's down there!"

Check out Kate's journey as a Sea Janitor during this month on Facebook.
From all of us that enjoy protecting the ocean planet, thank you Kate!
How Can You Help?
As certified divers, we can help collect and report on debris we find underwater. By making your dives a 'Dive Against Debris' we can all help to remove rubbish that can harm our beloved marine friends and environment. Learn More about Project AWARE's 'Dive Against Debris'.