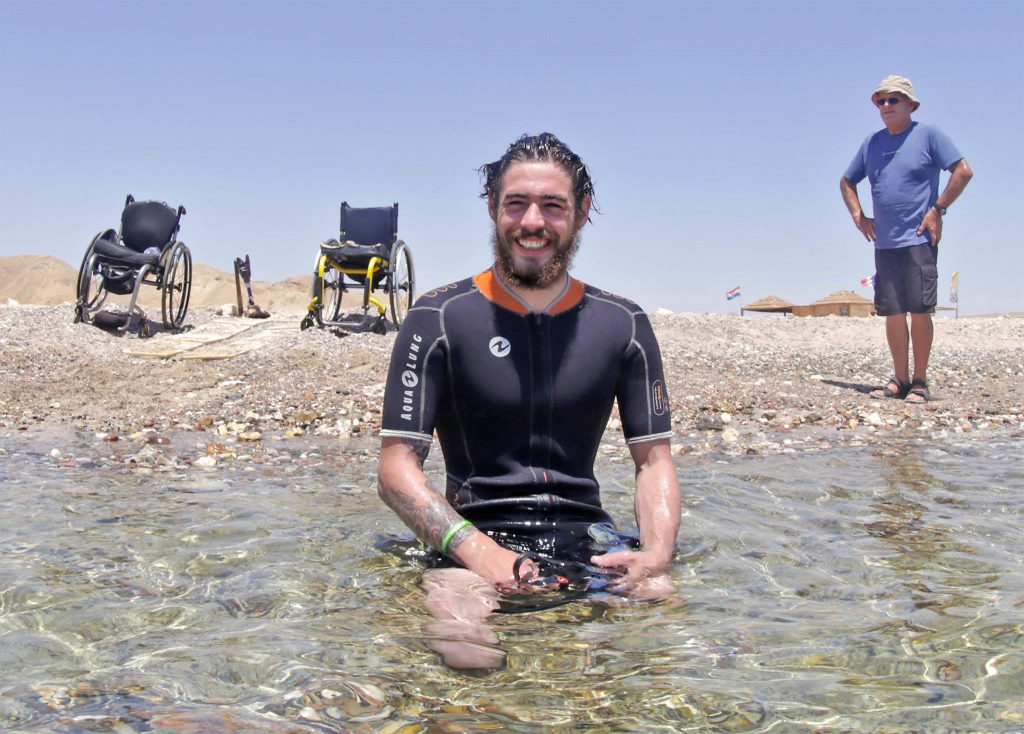 PADI AmbassaDiver and Armed Forces Veteran, Chris Middleton, is the very definition of 'soldiering on'. In 2011 his life changed forever when he lost both of his legs whilst serving his country in Afghanistan's Helmand Province. Despite suffering terrible injuries, Chris has challenged his disability head on with the help of Dr. Richard Cullen and Deptherapy.
Deptherapy, a charity that helps rehabilitate injured service personnel through scuba diving, has enabled Chris to have a second chance at life. Not only has Chris become a diver, experiencing first-hand the marvels of the underwater world and the freedom scuba diving offers, he is now inspiring other injured servicemen and women to take up diving. He endeavors to not be held back by what happened to him and is working towards become a diving instructor. He has overcome many boundaries and now helps others with mental and physical injuries to challenge the 'impossible'.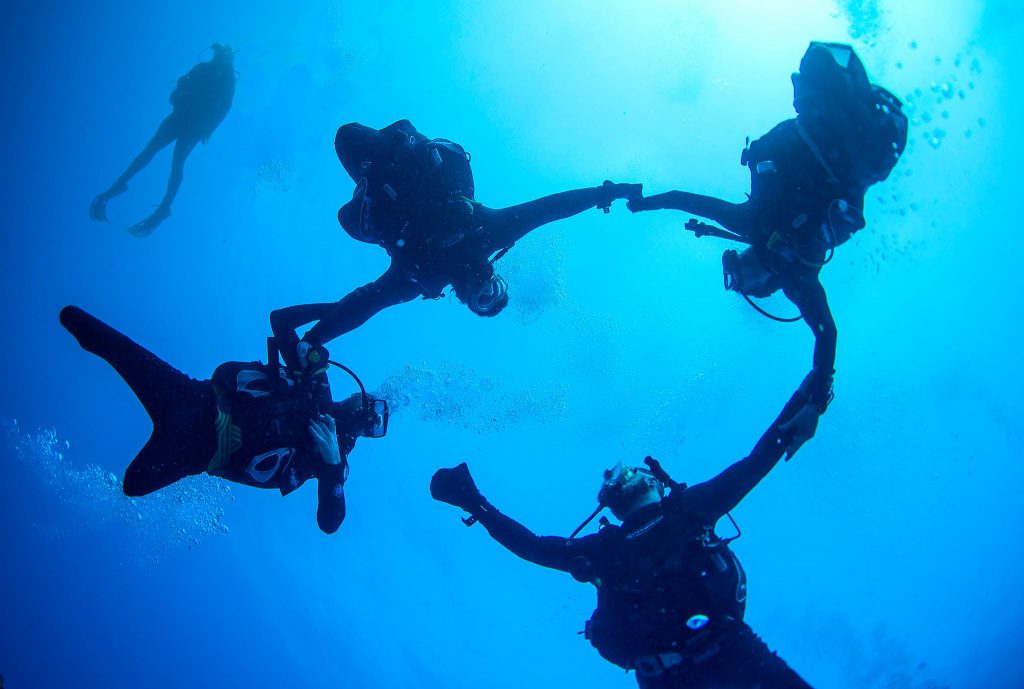 His work is now being recognised by the Soldiering On Awards. They provide national recognition for the outstanding achievements of those who have served their country and individuals and groups who work together with the Armed Forces Community.
We are extremely honoured to have Chris as one of our inspirational PADI AmbassaDivers. If you'd like to vote for Chris in these prestigious awards, send a postcard to Soldiering On People's Choice Awards, Sunday Express, 10 Lower Thames Street, London, EC3R 6EN, and include his name and your name and address.
Read more about Chris' story here.