So if you earn your PADI Open Water Diver certification, where can you use it? Everywhere. Start with these beautiful destinations:
Bonaire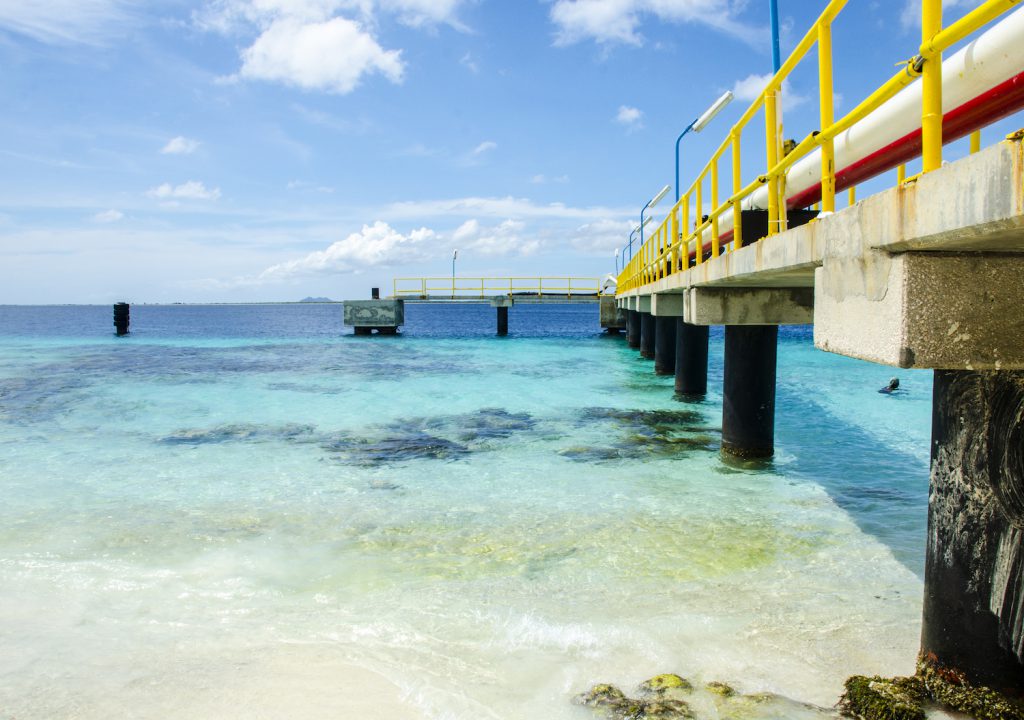 The reefs off this Dutch island continually rank among the Caribbean's best for species diversity, which means you'll encounter more varieties of fish on one dive here than anywhere else in the region. That's in large part because visionaries in 1979 created The Bonaire National Marine Park, protecting the corals and the fauna that depend on them. Plus, with more marked shore dives than any other Caribbean island, Bonaire offers a D-I-Y dive experience, perfect for divers looking to fill logbooks on the cheap.
Indonesia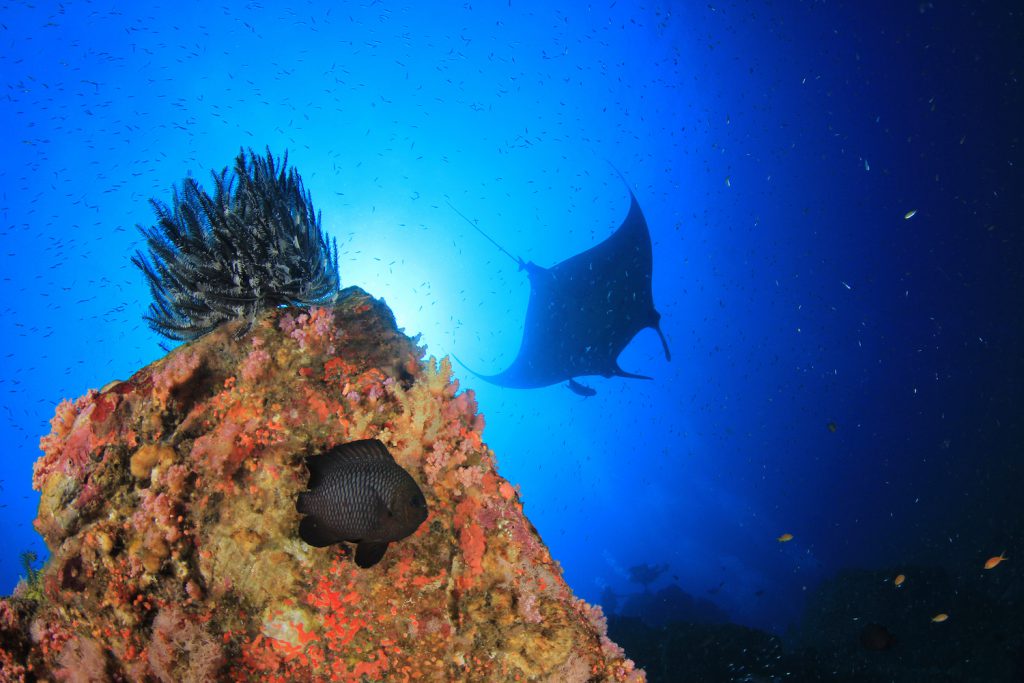 Smack in the middle of the Coral Triangle, aka the biodiversity hotspot where the Pacific meets the Indian Ocean, Indonesia abounds in the stuff of divers' dreams. It's hard not to love the opportunity for face-time with marine megafauna, including giant mantas and oceanic sunfish. Not only do the coral reefs serve as picture-perfect examples of healthy ecosystems, swarming with hot pink anthias and orange anemonefish, but the area is also home to muck dives where you can encounter the weirdest of the weird in the fish and critter ID books, from the mimic octopus to the Bobbitt worm.
Seychelles
With beautiful coral reefs, famous granite rocks, and incredible wrecks to explore, the Seychelles islands are alone worth getting PADI certified to explore a variety of marine life and history.  Located 1,500 km (932 miles) east of mainland East Africa, the Seychelles are comprised of 115 islands laying on a submerged plateau just four degrees south of the equator.  These islands are welcoming year round with water temperatures remaining between 26°C – 30°C (78°F – 86°F). Interested in having some big encounters? Running into mega fauna like sharks and manta rays are common due to the calmer water from March – May and September – November.
Mexico's Riviera Maya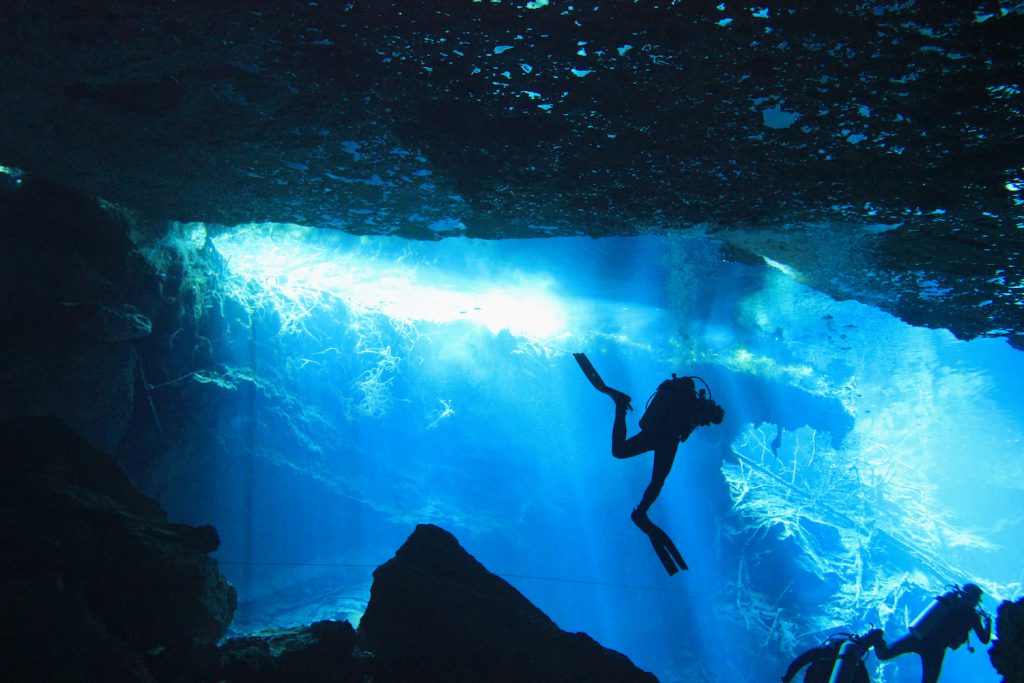 You don't need to be cave certified to dive all cenotes—only an Open Water cert is needed for accessing some of these stalactite-studded sinkholes with likely the clearest waters you've been diving in.
Mexico's Mayan Riviera sits on top of one of the world's largest networks of underground caves, so diverse in features and formations that many offer passageways well lit by the sun.  You will definitely want a guided experience if you're a beginner and we recommend the PADI Cavern Diver course before you go. Want to see more of the cenotes? Watch this video here.
Your Backyard
Find the dive site nearest your home, and drop in as often as possible. Whether it's a reef, river, lake or quarry, just the sheer act of getting to know the landscape, residents and water-movement patterns creates a relationship that will change you. It's one thing to encounter a Caribbean reef shark or loggerhead turtle on vacation, it's quite another to encounter the same aquatic life so regularly that observing anomalies becomes second nature. Doing so fosters an intimacy and understanding that's transferable anywhere you dive.
Looking for more dive sites to explore? Check out these Top 5 Winter Diving Hotspots.