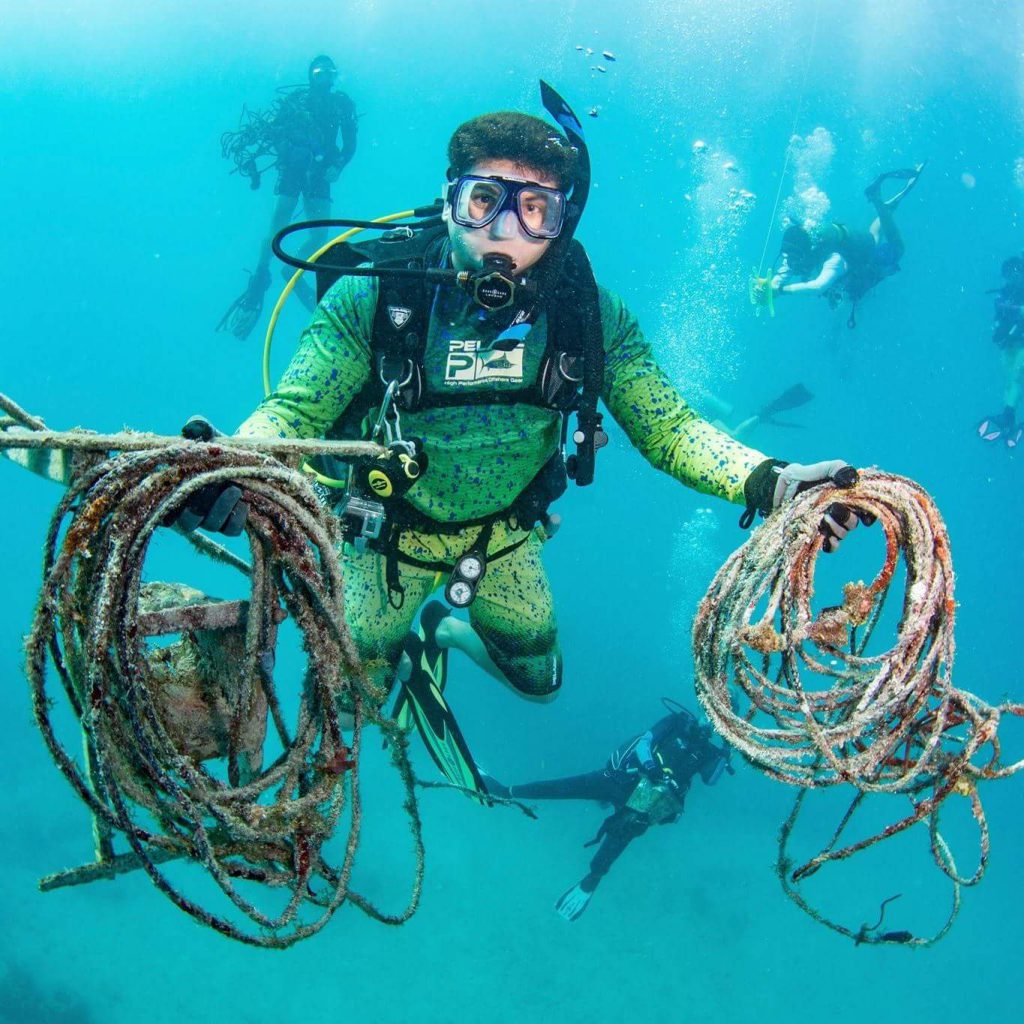 PADI AmbassaDiver Jack Fishman was counting fish long before he was old enough to understand the importance of conservation.
"I used to count fish when I was a little kid," the PADI Staff Instructor at Rainbow Reef Dive Center, in Key Largo, Florida, says. "The REEF Fish ID Book was my bible. I was able to gain a new wider perspective at a young age that has continued into adulthood."
Fishman carried that same perspective with him during the ten years he vacationed in Bonaire. After noticing the changes in the reefs during each visit, he knew he wanted a career in conservation.
"If the conditions of the reef could change so much year to year, I knew I had to do something to show people its value and try to inspire others to take action," he says.
Today, Fishman works with Key Largo's marine conservation community and couldn't have found a better calling.
"My positive interaction with people as a dive guide and instructor is ultimately what drove me to engage them to help preserve our oceans."
When asked about conducting conservation efforts on individual dives, Fishman has two pieces of advice: buoyancy and caution.
"The most important skill for a conservation-minded diver is buoyancy, buoyancy, buoyancy," he says. "It is so important to be able to enjoy the natural wonders of the ocean without making a negative impact!"
Fishman also encourages divers to be careful when cleaning the reef. "If you feel any action will cause further harm to the environment, notify your local PADI professionals or consider looking into the Project AWARE Dive Against Debris Specialty," he says.
Inspired to start your own cleanup initiative?
Here is Fishman's cheat sheet to creating a successful conservation effort:
Start small with a place or site you know and visit it often.
Register your site with the Project AWARE Adopt-A-Site Program and submit data as often as possible to support your efforts and allow you to see the positive change happen in real time.
Reach out to local dive operations or businesses that center around environmental actions.
Contact your local waste management organization about proper disposal methods.
Invite local school groups, businesses or community members looking to make a positive change.
Take lots of pictures and videos to help you inspire others.
"One of the wonderful things about debris removal efforts is the instant gratification you can achieve just by participating and making a real change in a short time," Fishman says.
Among Fishman's own current efforts is a Friday-focused calendar of events in the Keys with the first Friday devoted to local awareness, the second Friday to Coral Reef Formation, the third Friday dedicated to debris removal, and the fourth Friday focused on the Reef Environmental Education Foundation.
"We hope these new monthly events will bring more light to some of the great work already being done in marine conservation," he says.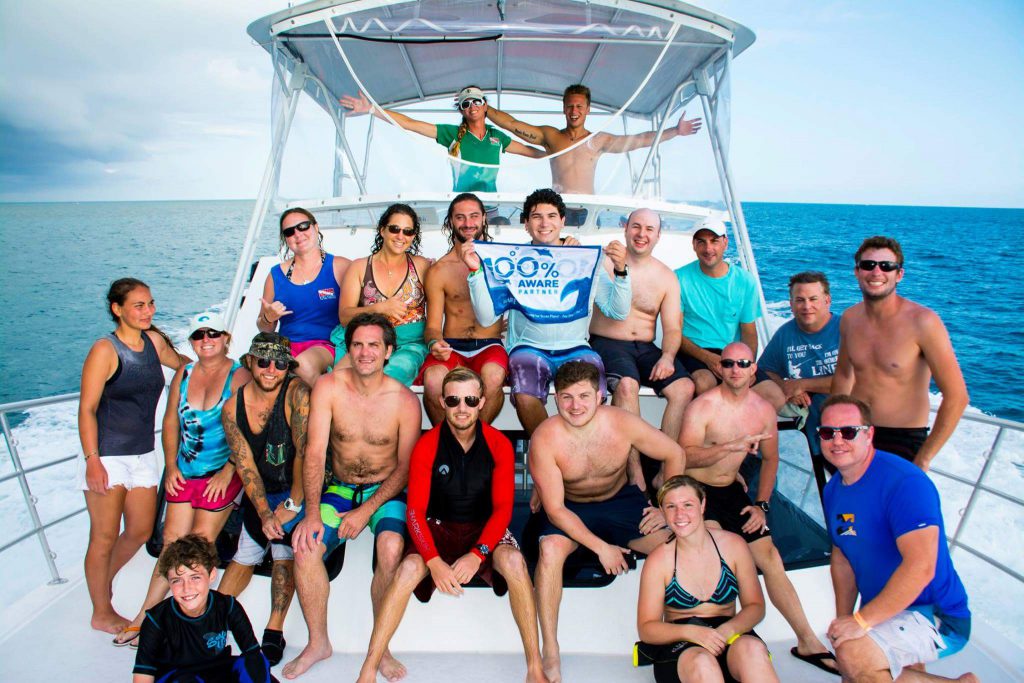 But that's not all.
In honor of Earth Day, Fishman, and local dive shops in the Upper Florida Keys, are launching the first annual Upper Keys Unite Against Marine Debris. The sponsored event will offer prizes for the most amount of debris collected, most plastic collected, and most unusual debris found. After the official weigh in, the party will ensue with food, music and presentations by top conservation educators in the community.
"With the current momentum for inspiring our local community's actions in marine conservation, I hope to expand that perspective for change and to inspire a new generation of dive ambassadors ready to tackle environmental issues head on," he says. "We will start with South Florida, then the rest of the world!"
To learn more about conservation efforts in your area, visit ProjectAWARE.org.