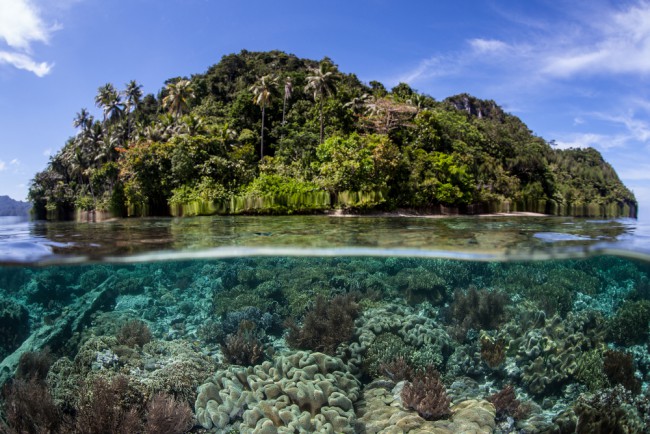 When diving at what is considered to be the epicentre of marine biodiversity, you expect to see a few species that you've never seen before. What you might not expect to see is species that have never been seen in that location before.
The list of marine species documented for the Bird's Head Seascape is the largest in the world (with over 1,500 species listed) – but it's not complete. In fact it grows a little longer each week as lucky divers have the chance to encounter new discoveries.
Just the other week, divers were lucky enough to discover the first ocean sunfish (mola ramsayi) in Raja Ampat as it awkwardly paddled past their boat in the Dampier Straight.
"Initially I thought the strange fin wobbling through the glassy surface was another manta as they often feed in this area," said Alex Lindbloom, Photographer/Videographer who was on board at the time.
"As the mystery fin came closer, it was clearly not a manta fin. I made a joke about it being a sun fish – something I've never seen and never expected to see on the surface in Raja Ampat."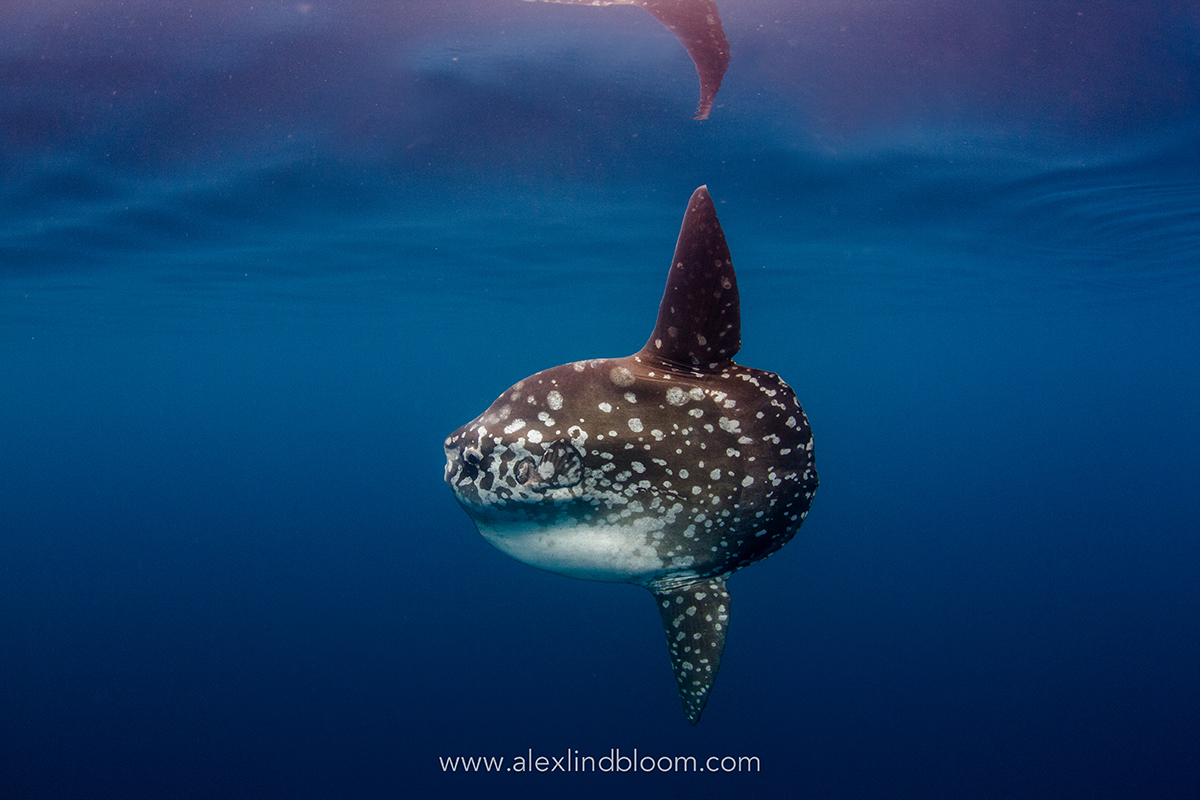 Photo by Alex Lindbloom
He may have joking, but amazingly, Alex was correct!
Everyone on board (just dried off and fully clothed after their last dive) stripped off and jumped into the water. Making use of the two tenders, everyone managed to get a close encounter with the sun fish as it cruised by.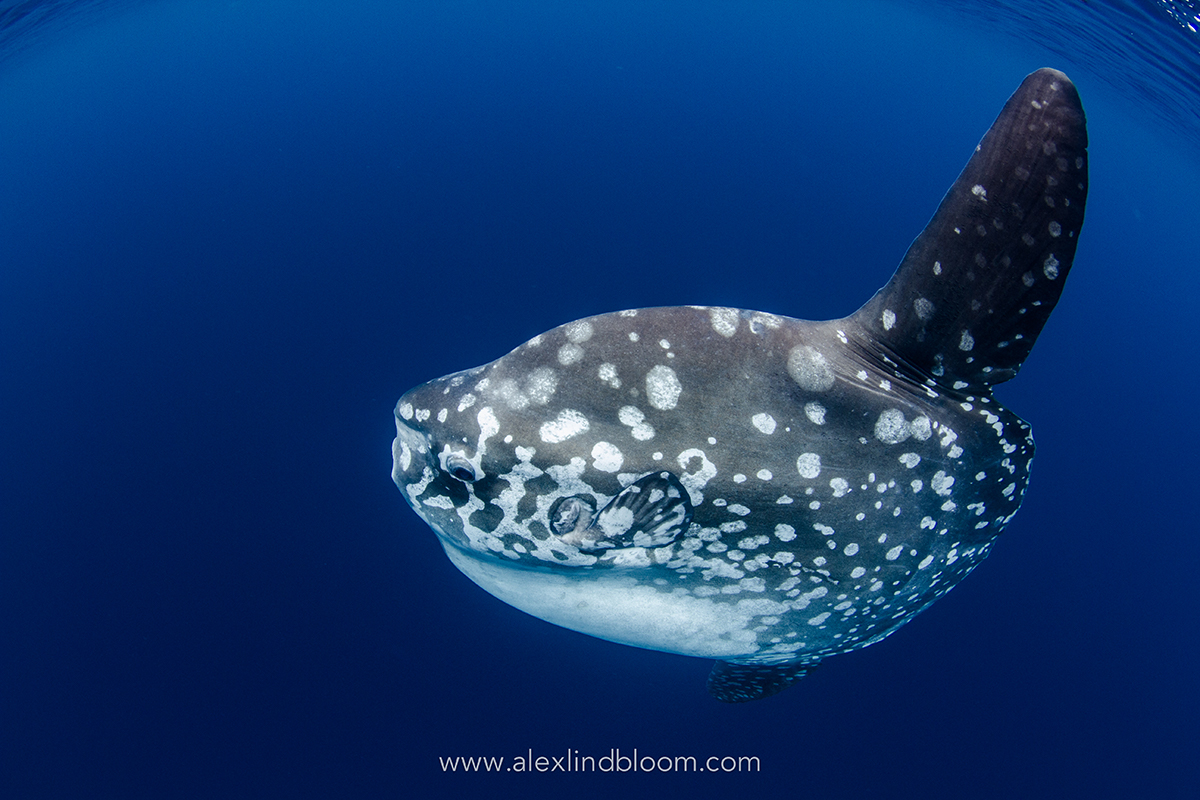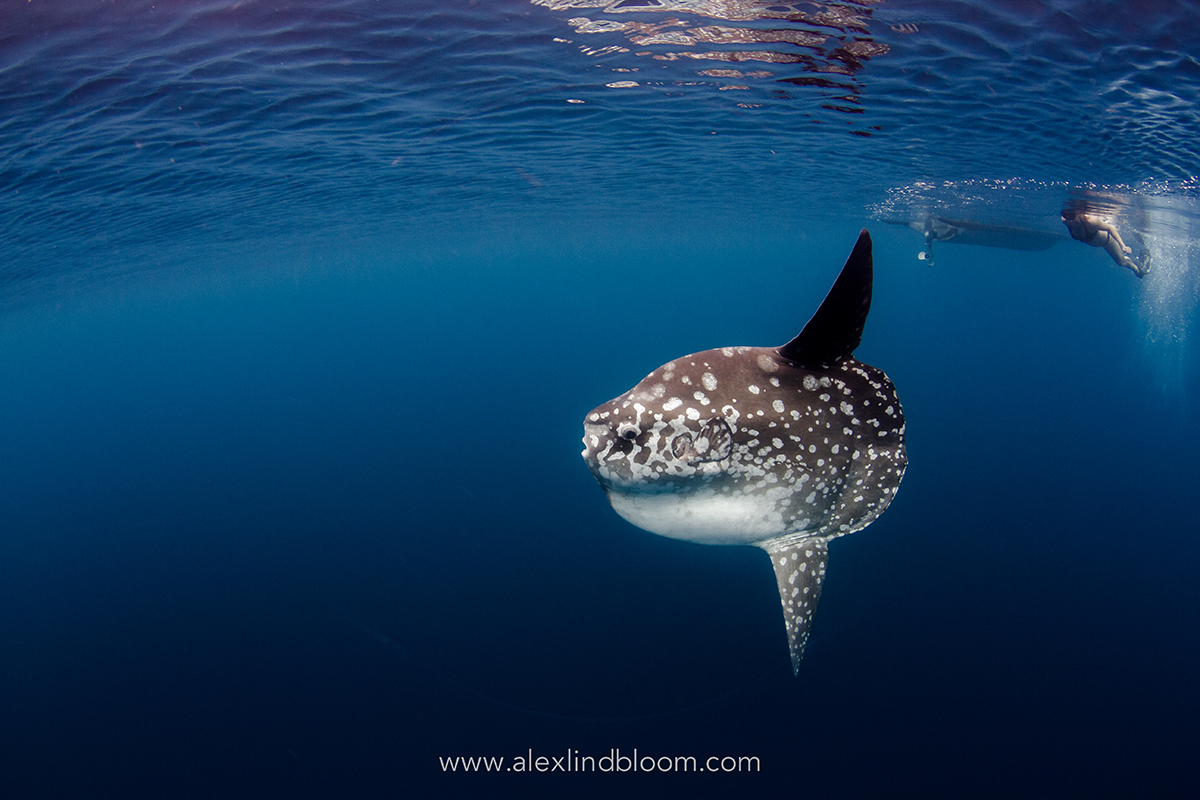 Photos by Alex Lindbloom
Sun fish spend most of their life living in deep waters but occasionally make an appearance on the surface for cleaning. Spotting a sun fish is a rare occurrence – let alone in clear blue 29C water.
"It wasn't until we started posting the photos online that we realised it was actually the first ever sighting of a living ocean sun fish in the Bird's Head Seascape!" says Alex.
If you need a reason to visit the area, there are now 1,565 reasons to visit (including the sun fish) and the list keeps growing every week. Read more about the amazing dive sites of Indonesia here.