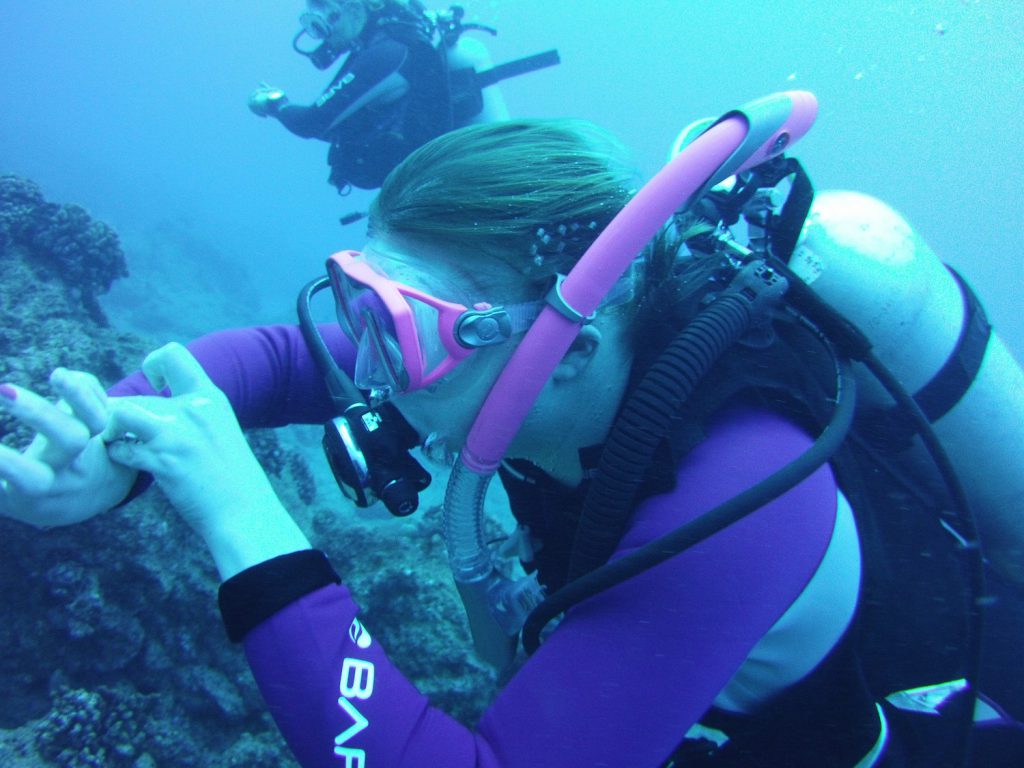 With an entire family of divers, it only made sense that Katie Harbison, the only non-diver in her family, would feel a little left out. But it wasn't because Katie didn't want to learn to dive, it was because she hadn't found the right person to teach her.
Having been born with mild intellectual disability and autism spectrum disorder, learning to dive didn't seem like a possibility for Katie. That was until she went with her dad, Jim, to their local dive shop, Island Hoppers, to buy some new dive gear.
"She walked right up to me, introduced herself, and proudly proclaimed that she was a certified PADI Skin Diver," says Rob Harris, PADI Course Director and owner of Island Hoppers. "She whipped out her PADI Skin Diver card and proceeded to tell me all about her experiences with all of the excitement of one who had just won the lottery."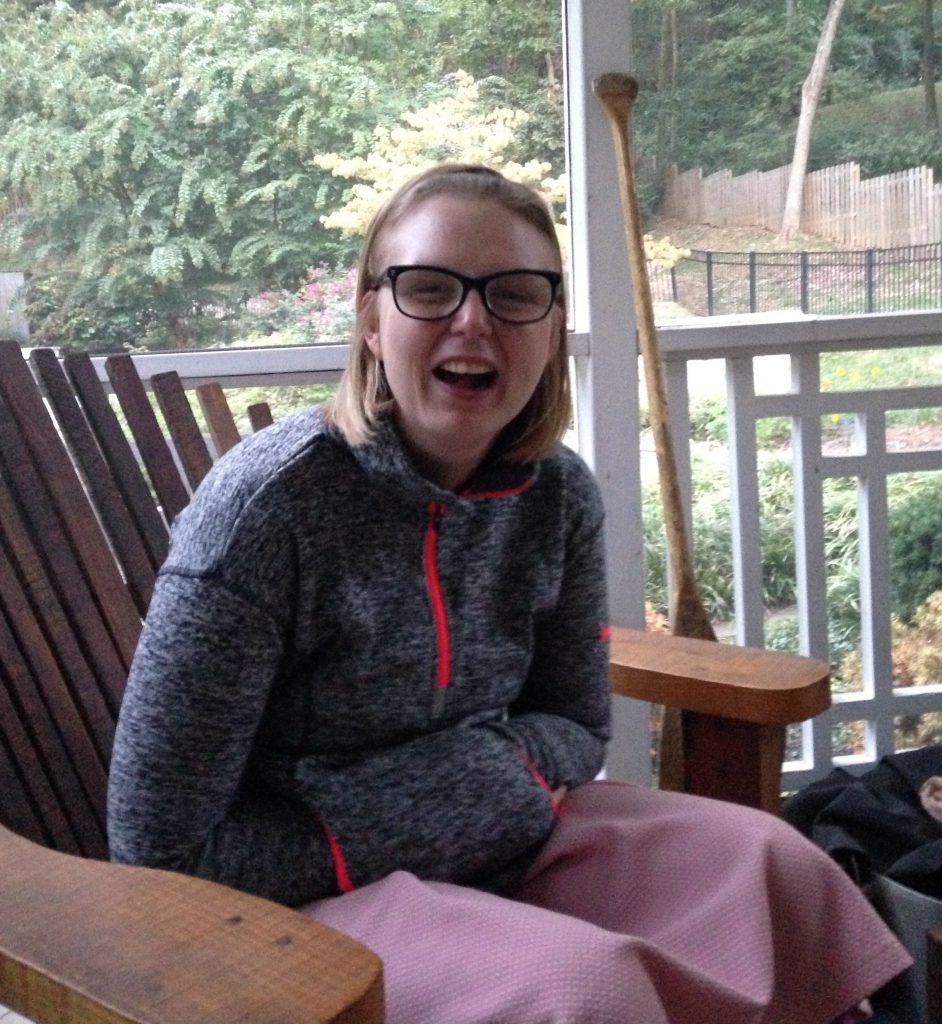 After a few more visits to the dive shop, it seemed Katie was determined more than ever to learn to dive. So, with the approval of her father, Harris got Katie set up on the PADI eLearning program and sent her home with a hard copy student manual. Both men were a little weary that she'd be back to complete the course.
"For me, I initially had misgivings and was worried that she would not qualify and then be really discouraged, or that she could be injured," Jim says. "I was not convinced she'd finish PADI eLearning. We clearly underestimated her resolve."
A few months later, Harris received the call that Katie had completed her PADI eLearning course and was ready to take the review so she could move on to the pool work. When she arrived, the PADI Course Director couldn't believe his eyes.
"The book Katie pulled out of her backpack looked nothing like the book I gave her before.  My jaw hit the floor," he says. "The manual was tattered, worn, tabbed, highlighted, and underlined throughout. In all of my years teaching, I have never seen a student at any level use their manuals this much. Ever."
When Harris commented on the shape of the manual, Katie's mother told him that Katie had studied the manual every day since she received it. So, Harris decided to jump right into the Quick Review. Within minutes, Katie had not only completed the review but she scored 100%. Harris was dumbfounded.
The pool skills proved to be a little more challenging, leaving both Katie and Harris feeling discouraged. When Harris didn't hear from Katie for the next few weeks, he figured that her family had decided diving wasn't going to be a good fit.
But that fall, Katie was back. Her family was planning a trip to Hawaii after Christmas and she wanted to try getting certified again. After thinking things over, Harris and Jim decided to focus on getting Katie certified to be a PADI Scuba Diver instead of a PADI Open Water Diver and reworked the pool work schedule into multiple pool sessions with shorter time frames.
"There were lots of stumbling blocks and lots of repetition but Katie was determined," Harris says. "I worked in big fist bumps and lots of praise for things done well and Katie would be ready to press on to more challenges."
"The pool skills can be tricky but Rob and I went very slowly and we practiced a lot," Katie says.
With Katie's pool work complete, Harris reached out to her referring instructor in Hawaii, Elizabeth Carbine, at Seaport Divers. Carbine was an acquaintance of Harris's so he knew Katie was in good hands.
"I related some of the ways Katie learned best and what worked well and what did not work well for her," Harris says. "Elizabeth has a great reputation as a PADI Instructor and I had every confidence that she would do the best for Katie."
Thanks to email and Facebook, Katie and Carbine became fast friends long before they met in person. "I was fortunate to be working in the shop when Katie's dad, Jim, called in to inquire about her doing her open water dives here in Kauai over the Christmas holidays," Carbine, a PADI IDC Staff Instructor, says. "We instantly bonded due to the fact that we were both from Nashville, and that Katie did her eLearning and confined water with Rob at Island Hoppers. I knew of Rob's outstanding reputation and have several friends who work at Island Hoppers."
Knowing Katie was in good hands didn't stop Harris from being anxious to hear about Katie's open water dives.
"I waited on pins and needles to hear how the training dives went," Harris says. "Every day I checked the calendar to see if today was the day. Finally the news arrived. I was so happy when Katie Facebooked me to let me know that she had become a PADI Scuba Diver that something happened that hadn't in a while, a tear of joy. Joy that Katie had overcome so much and her wish had come true. I can see her now in Hawaii telling everyone she meets that she is now a PADI Scuba Diver."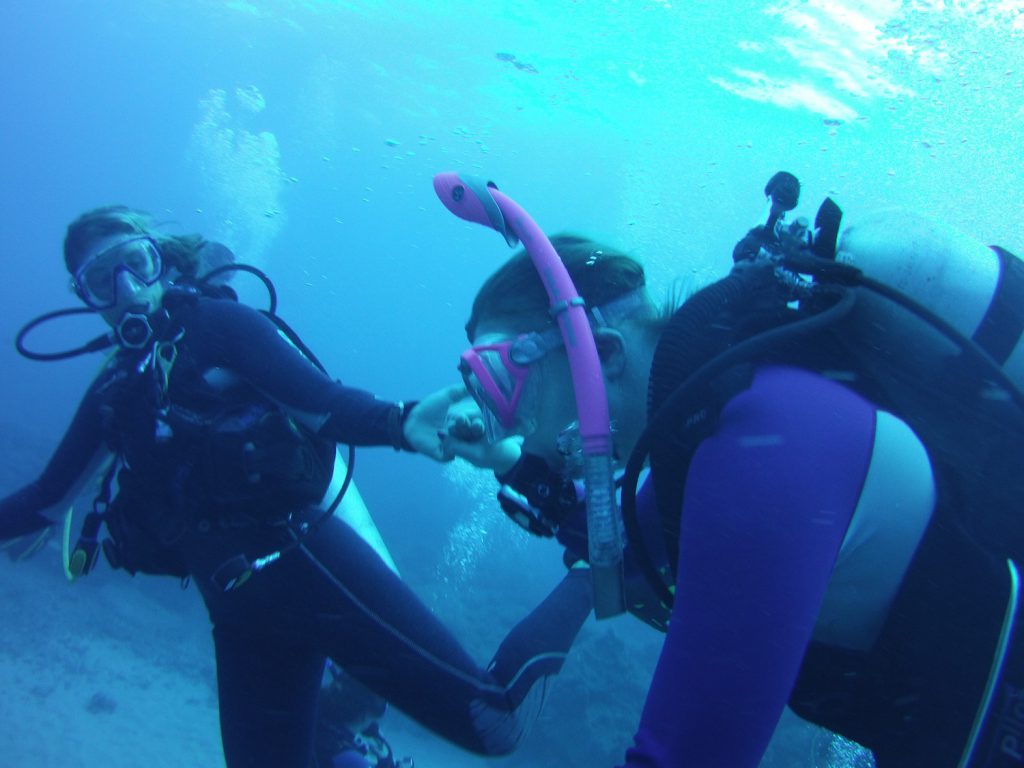 Carbine was equally touched by Katie's perseverance.
"She was doing so well and her eyes lit up with excitement the minute we got under water. She loved it!" says Carbine. "When the dive was complete, she popped out of the water yelling 'Wahoo!' with excitement and joy! The grin on her face reflected her self-pride of her accomplishments. It was an extraordinary dive experience for us both!"
Equally touching was the moment when Katie finally got to dive with her family.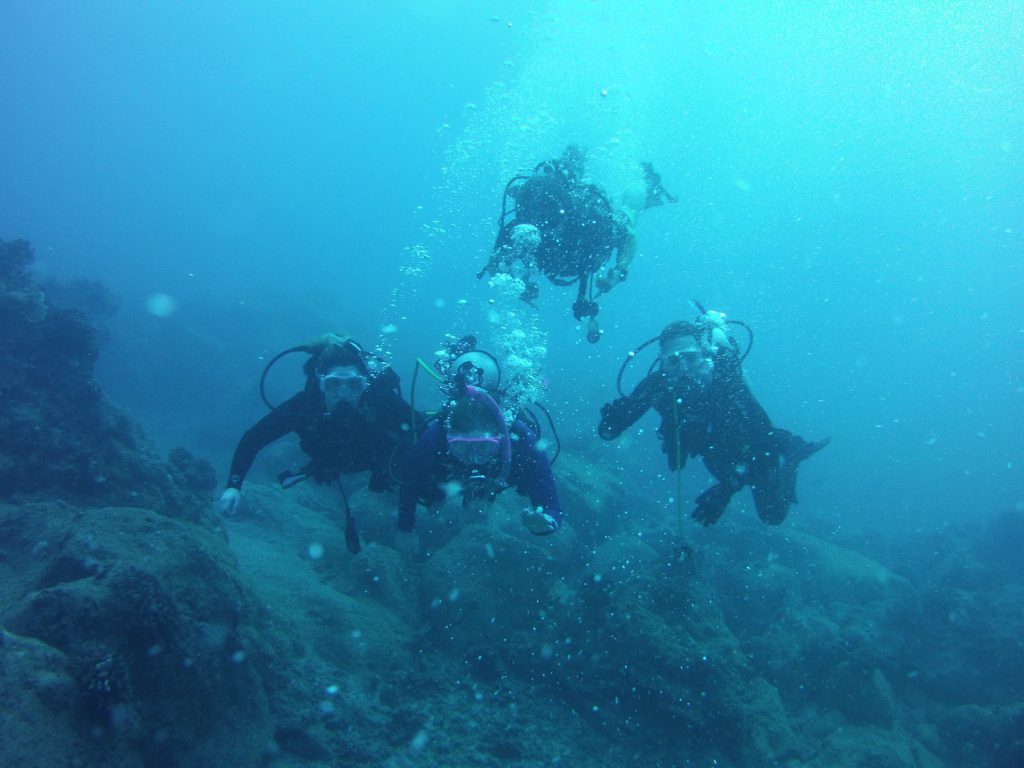 "She went and held her dad's hand for a few minutes, then held her brother's hand, then her sister's hand, and then she just started swimming solo," Carbine says. "I have never smiled from ear to ear for an entire dive until this one. My eyes welled with tears of joy, awe, and excitement for Katie. I could not have been more proud of this girl! She is truly amazing and the 'Katie experience' has reminded me why I do this for a living."
Harris agrees. "With over 25 years teaching scuba, thousands of students, and many rewarding teaching experiences, Katie stands above all the rest," Rob says.
"I don't consider Katie a student with 'special needs.' I consider Katie a friend with a 'special gift' that gave me special memories that I will never forget!" Carbine says. "I so hope I get to dive with my friend again."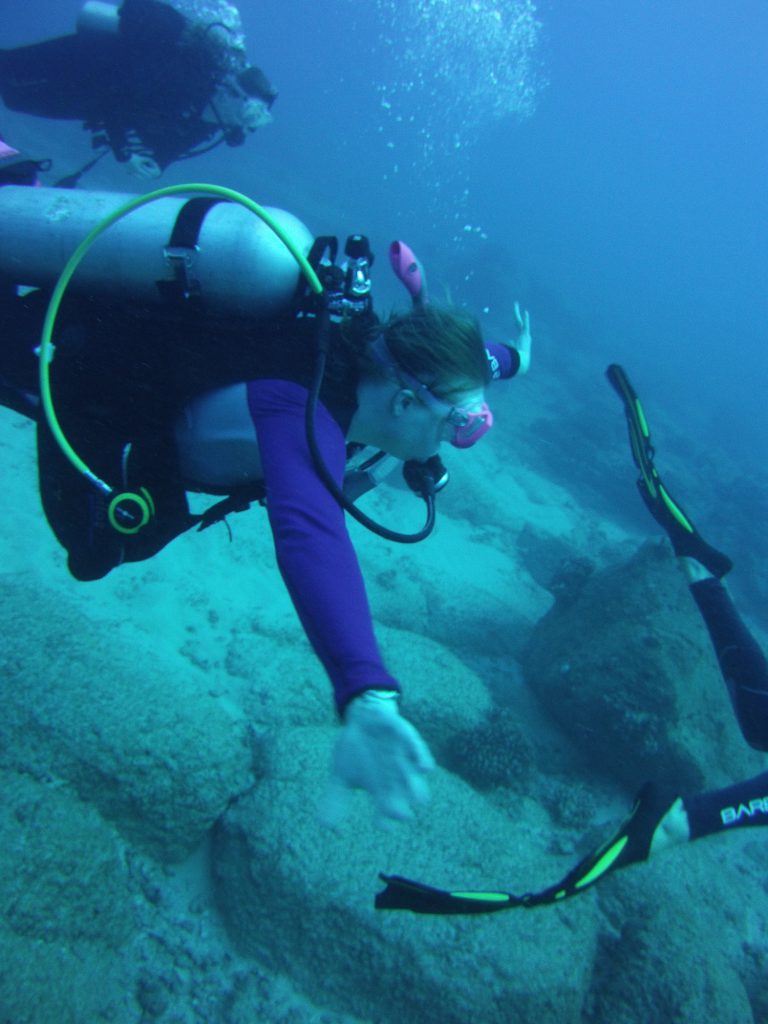 It's clear the "Katie Experience" has touched not only her family, but also the instructors that helped make Katie's dream come to fruition. And what began as a seemingly lost cause turned into an experience that proves perseverance, determination and passion can make even the most challenging of obstacles seem attainable.
"I am intellectually disabled and I dive. OK, so," Katie says. "Everyone can do what they want to do in their heart. Don't let a disability get in the way of something you want to do and love. I love to dive!"