Written by PADI AmbassaDiver Gerardo del Villar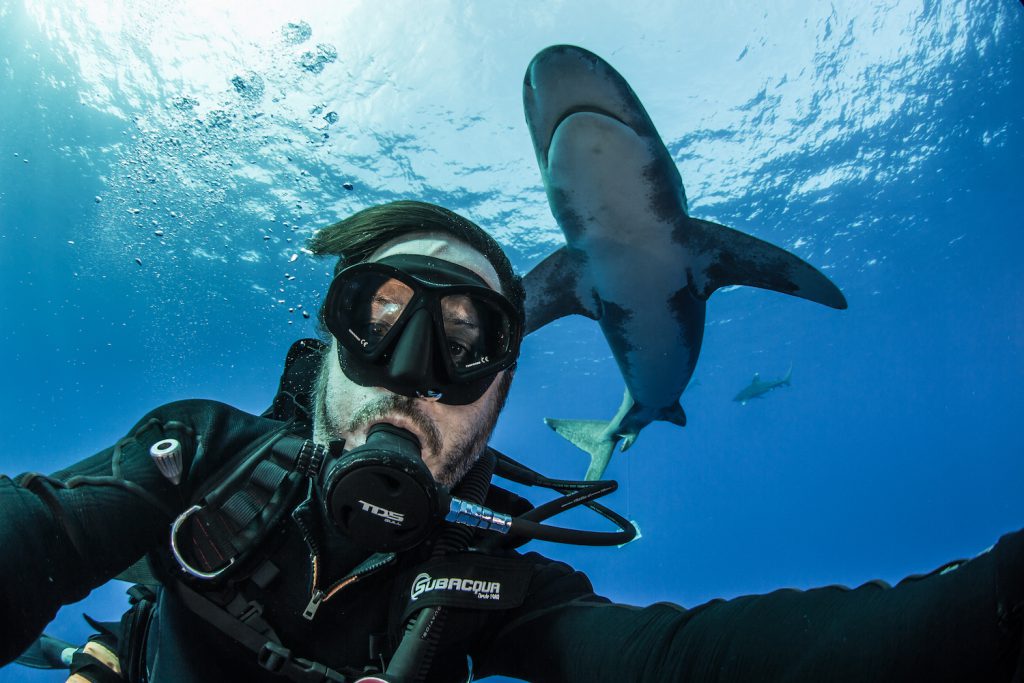 I have been photographing sharks for more than 10 years, and without a doubt, Oceanic Whitetip Sharks have the strongest personality of all the sharks I have ever interacted with.  During the months of May and April, these powerful sharks arrive in a small Island called "Cat Island" in the Bahamas, which we ventured to with the goal of enjoying these majestic ocean titans.
Once we were settled on the island, a boat took us to a certain spot in the open ocean, where the bottom of the sea was 2,000 feet under us. We could see several recreational fishing boats in the zone, so we didn't have to wait long for the first Oceanic Whitetip shark to arrive since they're attracted to the boat motors.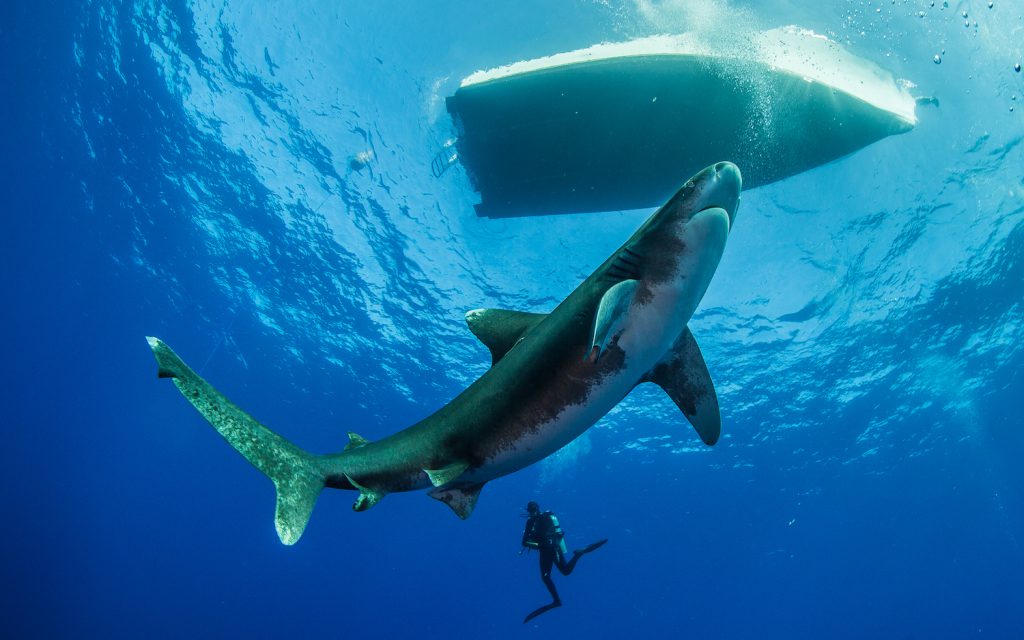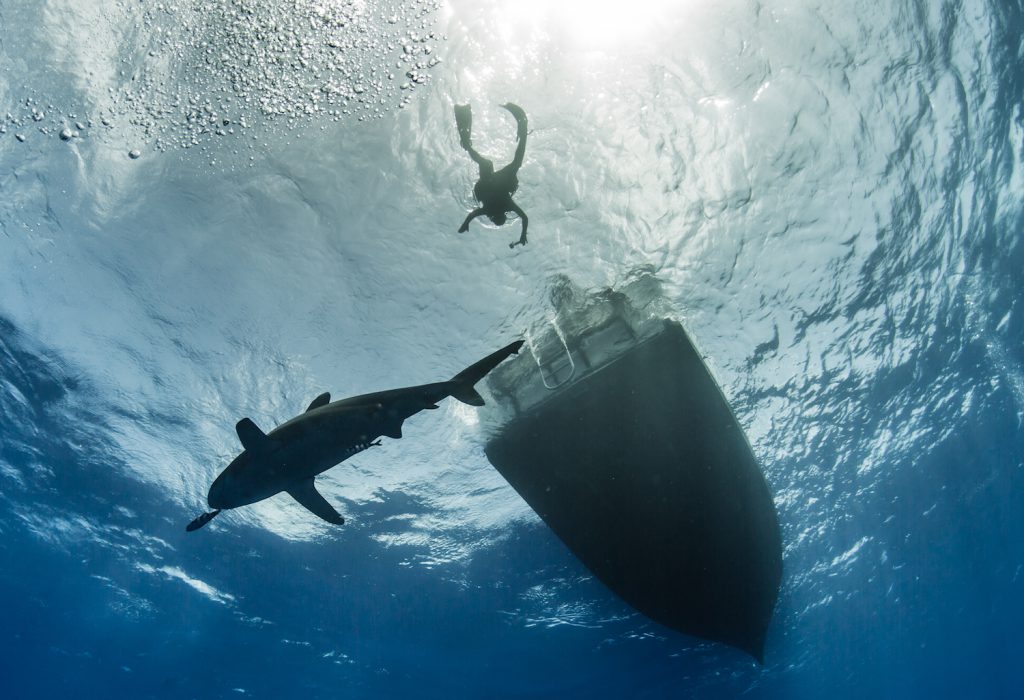 Once the sharks were surrounding the boat, we equipped ourselves to go into the water. We realized the dives were no more than 40 feet deep, where the Oceanic Whitetips surrounded a small box with dead fish inside. We had to consider that there was no reference for us on the bottom and, as divers, we must maintain good buoyancy to not sink down or float up.
Throughout the 5 days, the interaction with the sharks was spectacular and intense. We got to be surrounded by more than 7 sharks at once, always keeping our guard with 360-degree vision. These sharks live in the open sea, and due to the small amount of food and their curiosity, they could seize an opportunity to figure out what we are. Although this makes the experience intense, if handled with care, it becomes an excellent opportunity to take great photographs.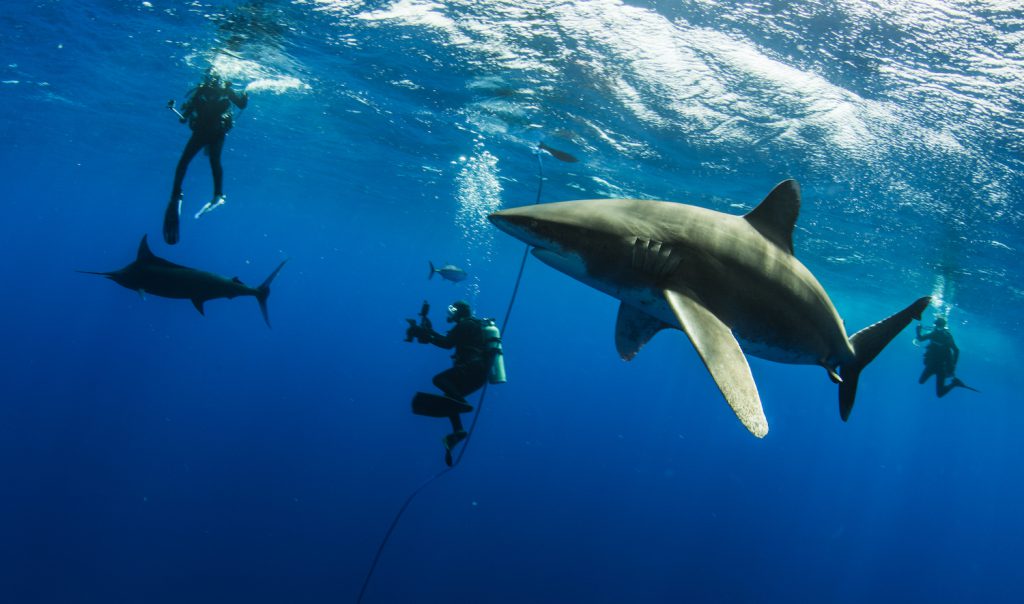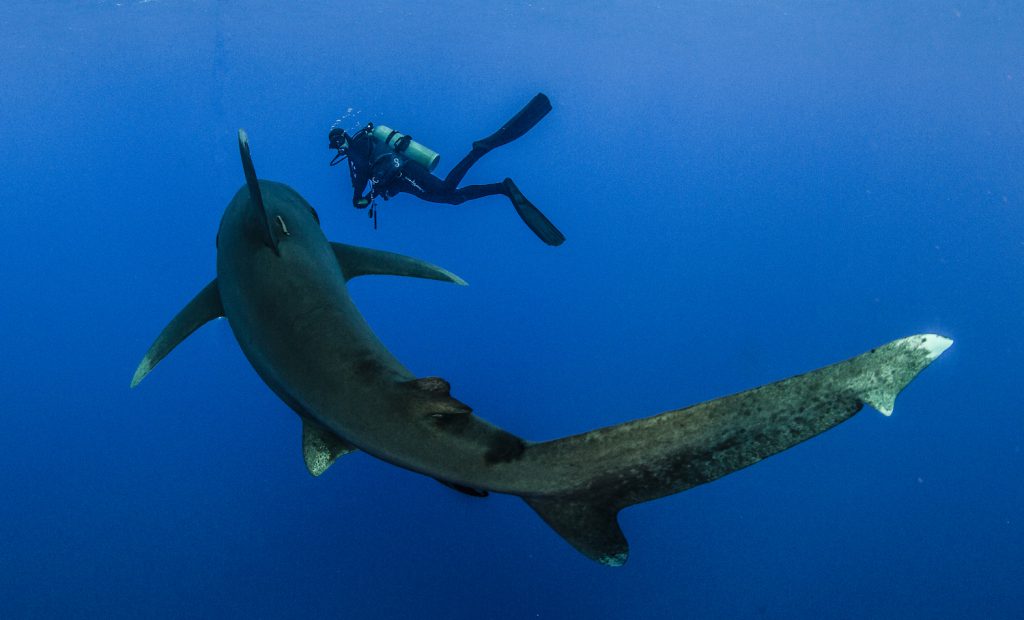 We didn't just see Oceanic Whitetip sharks, we also photographed a tiger baby shark that was hovering the docks, which is considered a strange encounter. Without a doubt, however, the best encounter of the expedition and one of the best encounters of my life was with a blue marlin that measured more than 12 feet long. It appeared out of the blue on the last dive, and I felt my heart beating hard when I realized he was hunting and swimming close to us in an aggressive manner. He kept observing us as if we were his competition. I must confess that at first I was a bit scared, but I immediately reacted and started taking pictures and videos. At the same time, I was thinking I could not let this moment of great action pass. It lasted about 5 minutes, making it spectacular and unique.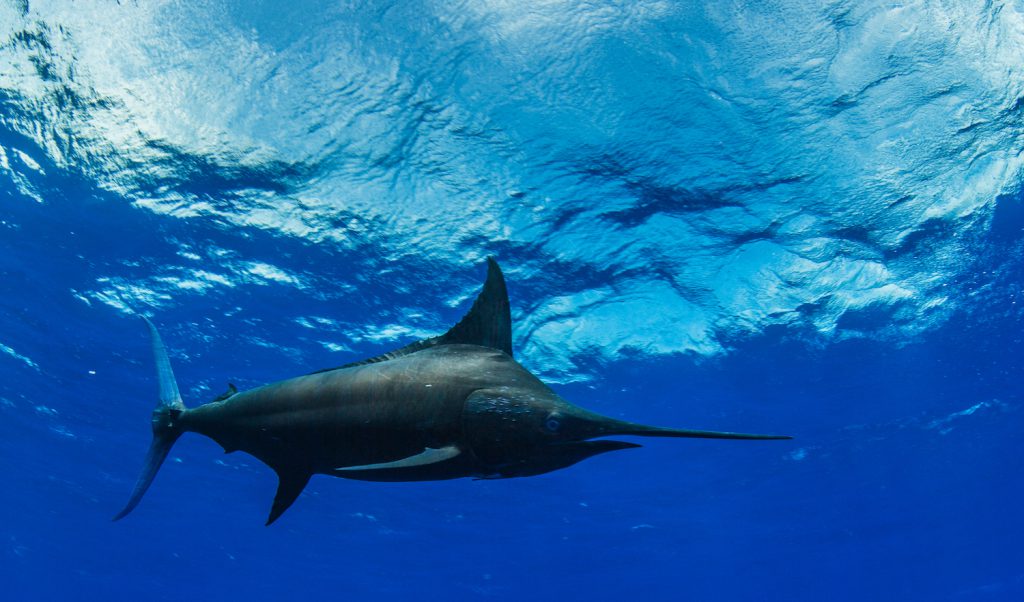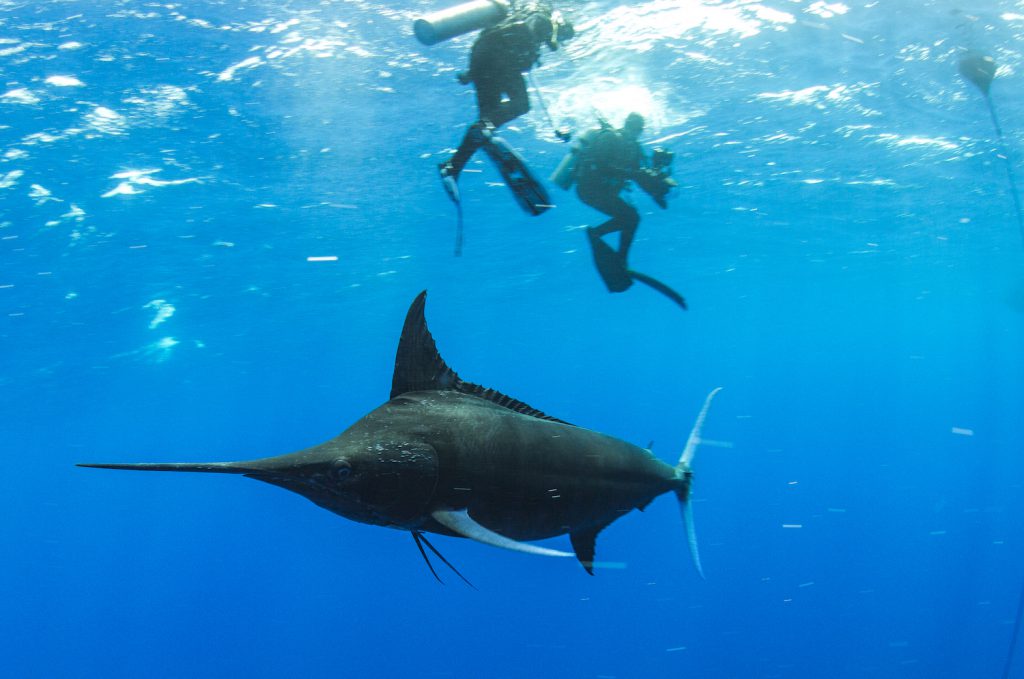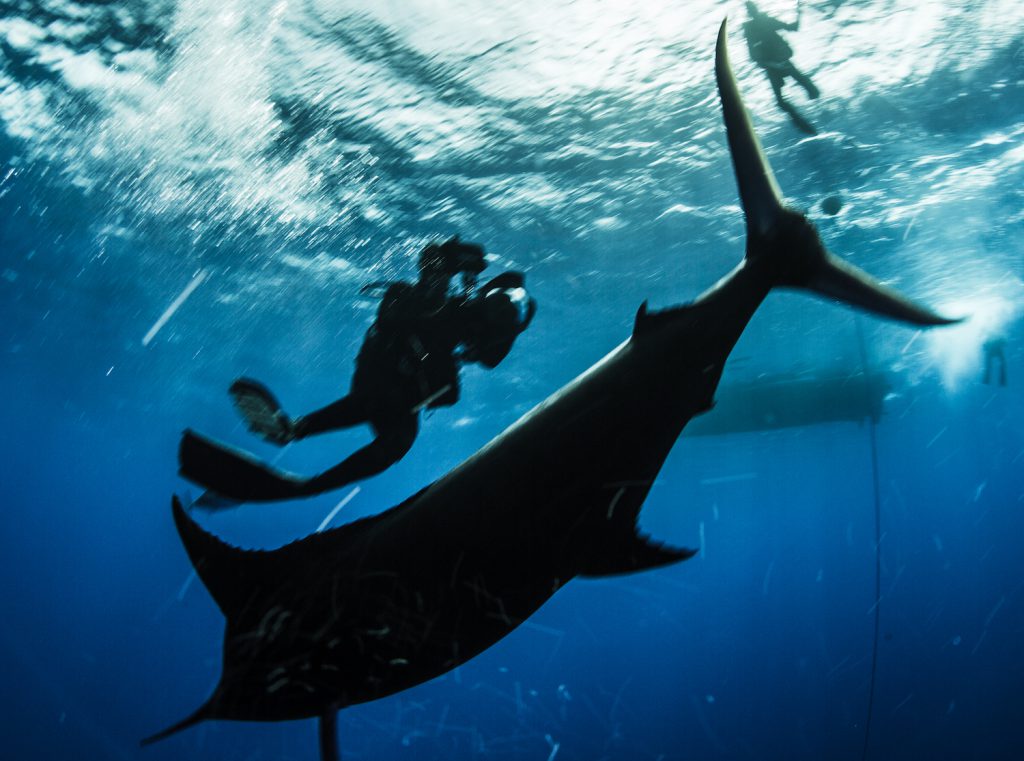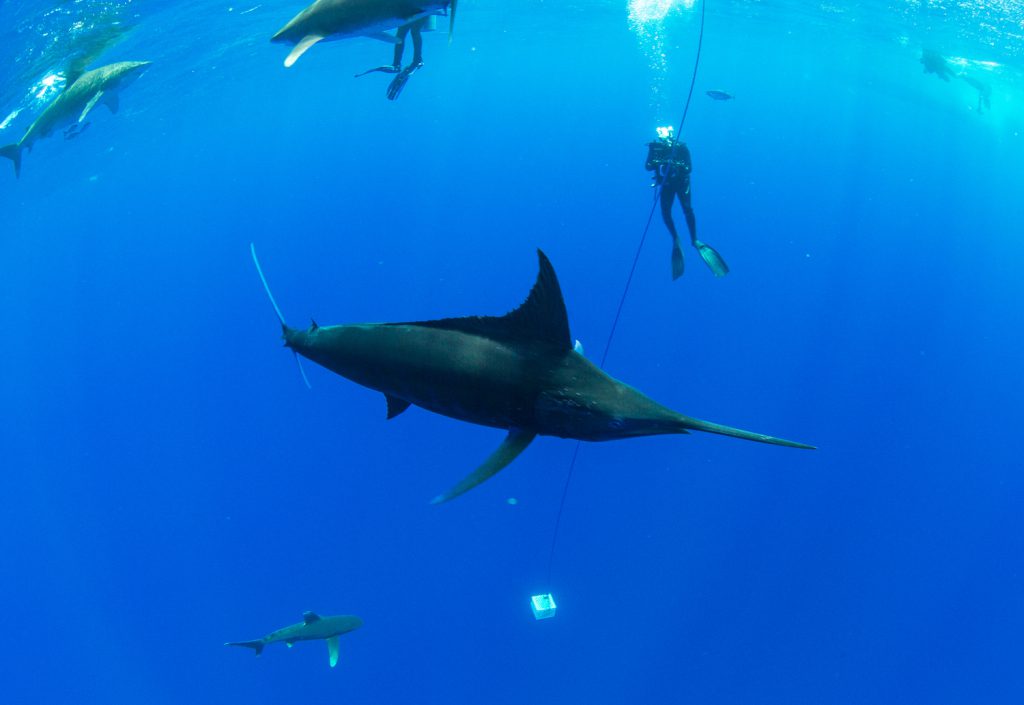 We came back from this expedition feeling grateful with the sea for the unique and incredible experience it offered us and more committed than ever to the long-lasting fight to conserve our seas.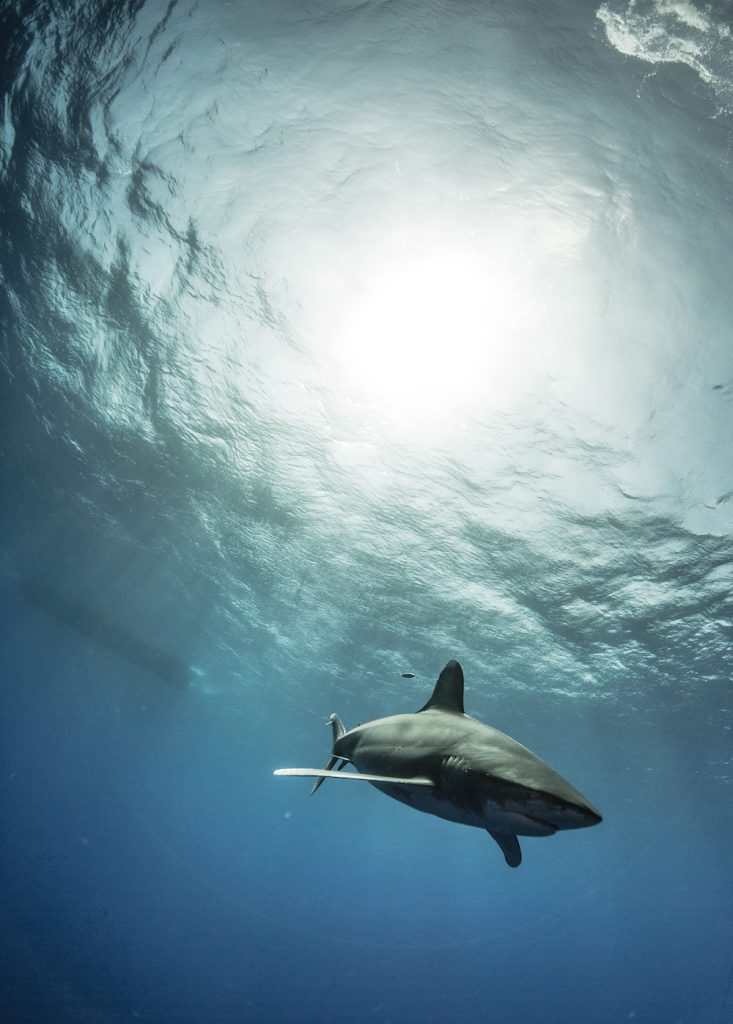 Interested in helping ensure that sharks have a brighter future? Then we think you should get to know these 7 species.